In past years, Dolly Parton, a world famous country superstar known for her beautiful music and unforgettable charm, returns home to the Smokies. In fitting style, the city of Pigeon Forge welcomed Dolly back with an annual Homecoming Parade.
As of 2018, the city of Pigeon Forge has renamed this event to "The Music in the Mountains Spring Parade" and Dolly Parton plans to step down as grand marshal of the parade. In her place, baseball legend Cal Ripken will serve as grand marshal in this parade that celebrates the rich musical heritage of the Great Smoky Mountains region.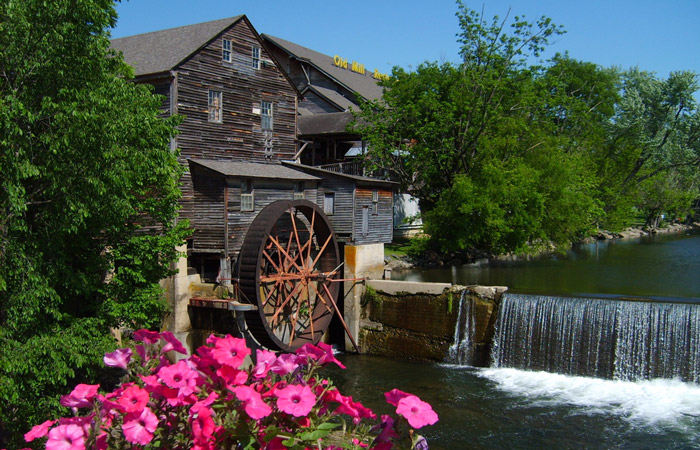 This exciting event features Cal Ripken Jr. as the Grand Marshal, but this festive parade also includes dozens of floats, marching bands, and even entertainers from local shows.
With an estimated 50,000 spectators, this annual event in Pigeon Forge is likely the biggest parade of the year!
Here's a clip of the 2015 parade for an idea of what this festive event is like!
When Is The Parade?
The Music in the Mountains Parade in Pigeon Forge is scheduled for May 4, 2018. The parade begins around 6 pm and concludes around 8 pm.
Where Can I See The Music in the Mountains Parade?
The parade route begins at traffic light #6 on the Pigeon Forge Parkway and ends at traffic light #3. The parade proceeds up the northbound lane, so traffic is restricted to the southbound lane.
Between 5 and 8 pm, traffic in Pigeon Forge will be congested due to lane closures and the influx of parade spectators. To get a great spot to view the parade, we recommend that visitors arrive early around 5 pm.
Parade Route Map
Where Can I See Dolly In Pigeon Forge?
In past years, Dolly has made an appearance at Dollywood on Friday at 4 pm before the parade begins in Pigeon Forge.
Dolly can be seen at Dollywood at the Heartsong Theater and Showstreet Theater on a horse-drawn carriage. Since Dolly has stepped down as Grand Marshall in the parade, it is unclear whether or not she will be attending. However, given Dolly's incredible contributions to the Smoky Mountain region, she is surely always welcome to participate in the day's festivities.
About Dolly's Smoky Mountain Connections
Dolly Parton, the world famous country star, came from a humble family in Sevier County. Though she has reached the height of success, she's always retained a deep connection with Sevierville and her Smoky Mountain home. For over 30 years, Dolly has invested in local business ventures like Dollywood, The Dixie Stampede, and most recently, Dolly's Smoky Mountain Adventures Dinner Show.
Over the years, Dolly has given a lot back to her hometown, like the Imagination Library that promotes childhood literacy and the "My People Fund," an emergency fund to support victims who lost homes in the 2016 Smoky Mountain wildfire event.
For all of her work promoting and supporting the Smoky Mountains area, the town of Pigeon Forge holds this annual parade as a token of appreciation.
Final Thoughts
After 32 years of serving as Grand Marshal of Dolly's Homecoming Parade, we are sad to see Dolly stepping down. However, we're excited to see this new parade in Pigeon Forge that celebrates the musical heritage of the Great Smoky Mountains of Tennessee!
Written by Mark Frazier