Built and opened in 2015, The Cal Ripken Experience in Pigeon Forge is a $22.5 million baseball sports complex that has made the Smoky Mountains a destination for youth tournaments and competitions. This new facility was dreamed up by baseball legend Cal Ripken Jr., who after playing 21 seasons with the Baltimore Orioles, wanted to share his passion for the sport with youth across America.
This impressive baseball complex features 6 replicas of professional ballparks and it offers a lovely view of the Smokies. Needless to say, Pigeon Forge is now a fantastic place to enjoy America's Pastime.
Whether you're bringing a baseball team to the Great Smoky Mountains for a tournament or if you're coming to watch your player compete, it makes perfect sense to find a cabin that's close to the Cal Ripken Experience in Pigeon Forge!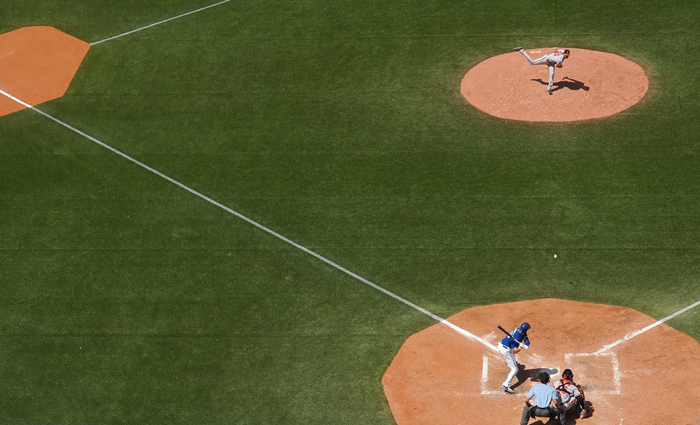 Why Stay Near The Cal Ripken Sports Complex?
There are lots of great places to stay in Pigeon Forge, so why would you want to stay near the Cal Ripken Experience?
For starters, the Cal Ripken Experience is located at 405 Jack Thomas Rd in Pigeon Forge, so it's only minutes away from Downtown Pigeon Forge.
Specifically, cabins in this area are located close to other impressive attractions in Pigeon Forge like The Island and Dolly Parton's Dixie Stampede Dinner Show. With such a convenient location, you'll have no trouble finding fun things to do and see on the main drag in Pigeon Forge. Additionally, cabins on this end of the Pigeon Forge Parkway are only minutes away from Dollywood, Gatlinburg, and the Great Smoky Mountains National Park.
Last, but not least, this area of Pigeon Forge is slated to be the home of a brand new development called the Mountain Mile. This new walkable plaza is expected to be a hot spot for excellent shopping, restaurants, and attractions in the coming years.
Where To Find Cabins Near Cal Ripken in Pigeon Forge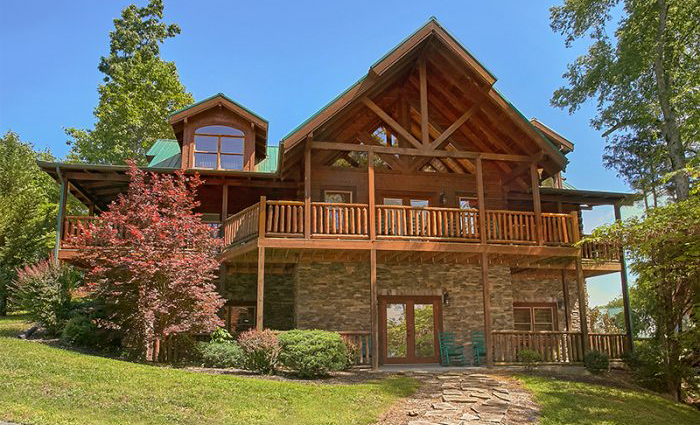 To make sure you get the most out of your vacation, this guide lists some of the best resort areas to find cabins that are near the Cal Ripken Baseball complex in Pigeon Forge!
As an added perk, many of these cabins come complete with amenities like resort pools, hot tubs, game rooms, theater rooms, and decks for enjoying the fresh mountain air.
Final Thoughts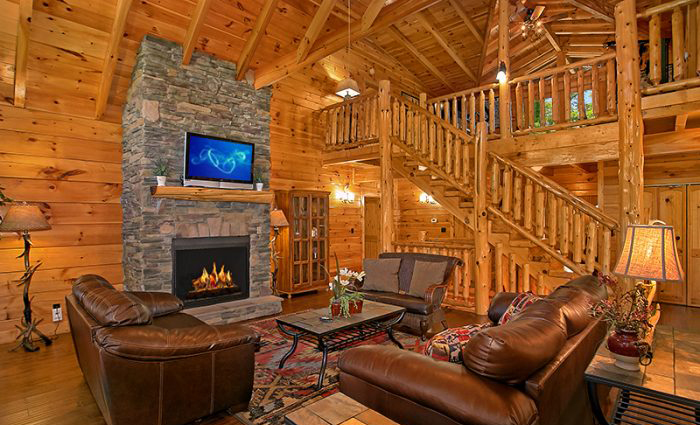 Need more help finding the perfect cabin for your trip to Pigeon Forge and the Cal Ripken Experience? Simply contact our reservations office at (865) 429-4121. Our helpful reservations staff would be glad to answer any questions or help you start planning your getaway!
Additionally, if you need to book a group cabin for your team, we would be glad to help you find a suitable rental for your stay. Also, Cabins USA has our group booking tool which can allow you to reserve 2 or more smaller cabins in one simple process.
Best of all, when you book a cabin with Cabins USA, you can earn a 15% discount on your nightly rate! Simply check our availability to see how much you can save on your vacation to the Smokies!
Written by Mark Frazier