Do you want to plan a relaxing vacation while also keeping your getaway on a budget?
Pigeon Forge in the Smoky Mountains is an excellent place to plan an affordable vacation! With incredible free attractions like the Great Smoky Mountains National Park and lots of cheap lodging, it's easy to plan a budget-friendly trip to Pigeon Forge!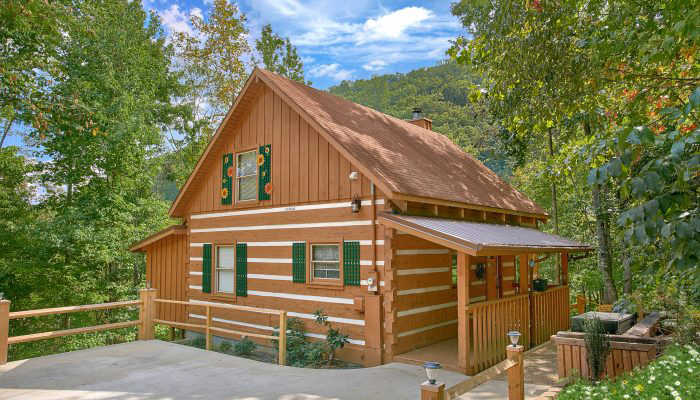 Lodging is one of the most expensive items for any vacation, so we made this guide to help you find a Pigeon Forge cabin for under $100 a night!
1. Stay in the off Season
One of the best ways to save money on your trip is to visit Pigeon Forge during the low season. Most visitors come to the Smoky Mountains during summer and fall, so rates for cabins and other lodging are higher.
On the other hand, if you'll find that reserving a cabin during the slower winter and spring seasons is often more affordable. Do note that booking a cabin on a major holiday can be more expensive.
As an added perk, if you reserve a cabin during the low season, you'll also be able to enjoy Pigeon Forge and the Smokies without dealing with the crowds!
2. Visit During a Weekday
Rates for cabins are often higher on weekends, so planning to visit Pigeon Forge during a weekday is another way to find a Pigeon Forge cabin under 100 dollars a night.
If your schedule is flexible enough to plan a weekday vacation, you'll also run into fewer crowds during your stay!
3. Reserve a 1 or 2 Bedroom Cabin
An easy way to find a cabin rental for under 100 a night is to reserve a smaller 1 or 2 bedroom cabin since these rentals are often available at lower rates.
While many of these cabins are ideal for honeymoons or romantic getaways, they can also sleep as many as 8 or 10 vacationers. Since many of these 1-bedroom and 2-bedroom cabins come with sleeper sofas or futons, they can easily sleep enough guests for a family or a small group of friends!
4. Stay in Wears Valley or Sevierville
Cabins located outside of Pigeon Forge or Gatlinburg city limits are often rented at lower nightly rates.
Sevierville or Wears Valley are good places to look for these affordable cabins since they are also only a short drive from attractions in Pigeon Forge and Gatlinburg.
Better yet, many of these properties offer secluded locations that ensure you'll enjoy plenty of peace and quiet during your stay.
5. Subscribe To Our Newsletter
To stay tuned for our latest deals and offers, be sure to sign up for our newsletter! With one of our special offers, it's much easier to find a Pigeon Forge cabin for less than $100 a night!
Amenities in Budget Cabins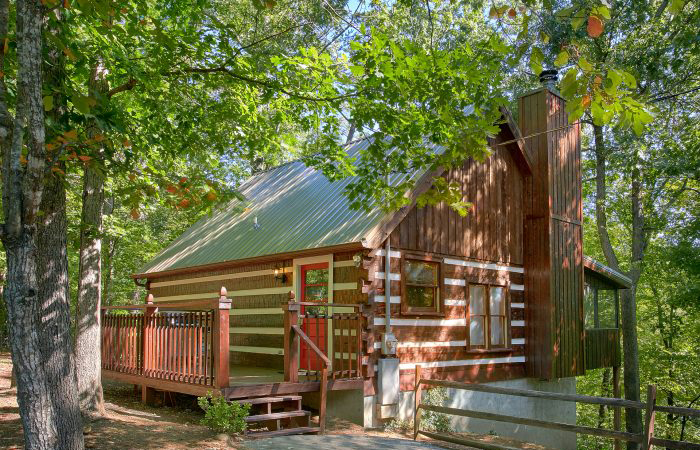 Even our budget-friendly cabins offer excellent amenities like hot tubs, game rooms, jetted tubs, and decks with Smoky Mountain views to enjoy during your vacation.
Some rentals are pet-friendly, so you can even save money on boarding your beloved pet!
Lastly, most of our cabins also provide WiFi Internet access and full kitchens. With a full kitchen, you can easily save money by eating cost-effective meals in the comfort of your own rental.
Final Thoughts
We hope these tips for finding a Pigeon Forge cabin under 100 make it easier for you to have an affordable stay in the Smokies!
Better yet, if you book your cabin online with Cabins USA, you'll earn a 15% discount on your nightly rate! Simply check a property's availability to see how much you can save on your stay in Pigeon Forge!
Need help finding an affordable cabin? Feel free to call our helpful reservations office at (865) 429-4121.
Written by Mark Frazier