Trying to decide the best way to stay in the Smoky Mountains for your vacation?
Pigeon Forge and Gatlinburg are home to tons of lodging options, from traditional hotels to resorts to vacation rentals.
To help you make an informed decision about how to stay in the Smoky Mountains, we've made this guide with 5 reasons why cabins are an excellent way to stay in Pigeon Forge!
1. More Privacy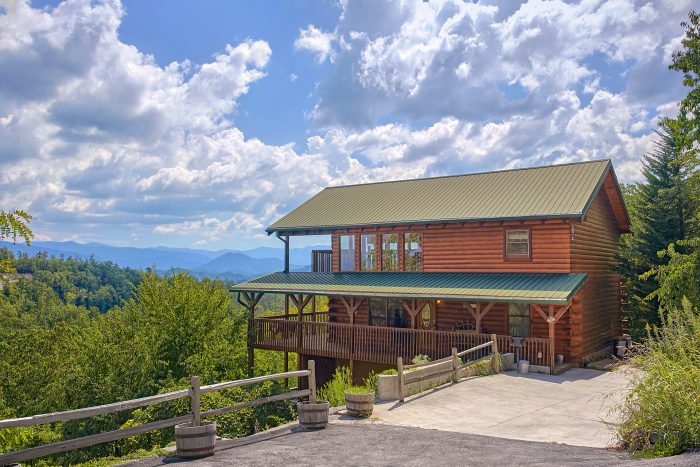 Whether you're planning a family getaway, a group vacation, or a romantic weekend in the mountains, it's always nice to have some privacy during your trip!
After all, when you book a cabin, there's no need to worry about thin hotel walls, late-night revelers, or strangers roving the halls.
Simply put, every cabin provides a nice degree of privacy when compared to any hotel.
We even offer extra secluded cabins that provide you a nice private spot in the mountains for you to enjoy. Some of our rentals boast lovely resort locations while others are located in forests or along mountain ridges, so it's easy to find the perfect private setting for your getaway!
2. More Amenities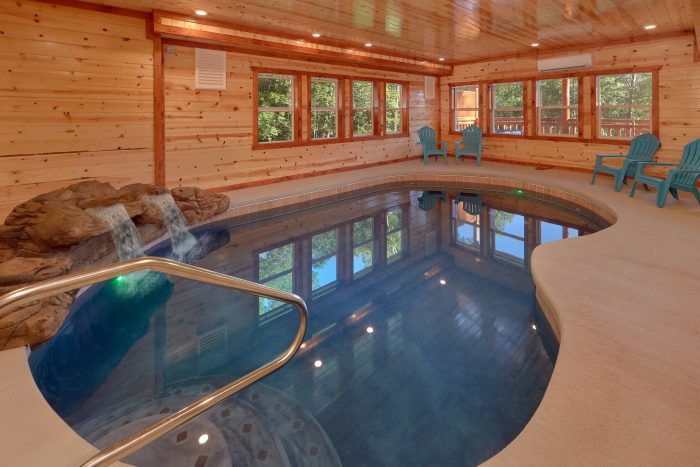 In most cases, cabin rentals in Pigeon Forge often come with more amenities than any hotel can offer.
With luxury features like game rooms with pool tables, private theater rooms, and even private indoor swimming pools, cabins simply give you more ways to have fun than a hotel room.
Some hotels and resorts in Pigeon Forge provide swimming pools, but thankfully there are many cabin resorts that also offer swimming pool access.
One thing that a hotel almost never offers is a private outdoor hot tub. However, this amenity is pretty common among most cabins you'll find. After all, who doesn't want to sit out in a hot tub on a private deck while you enjoy the sights and sounds of nature that surround your cabin!
Another common cabin amenity you just won't find in hotels is an outdoor fire pit. Thankfully, many of our cabins provide fire pits, so you can look forward to roasting s'mores and telling ghost stories underneath a starry Smoky Mountains night sky.
Additionally, many cabin rentals come with useful features like full kitchens, WiFi Internet, washer/dryers, & BBQ grills that you can use during your stay!
Needless to say, cabins are simply a better choice than a hotel in terms of offering practical and fun amenities to enjoy vacation in the Smoky Mountains.
3. Better Mountain Views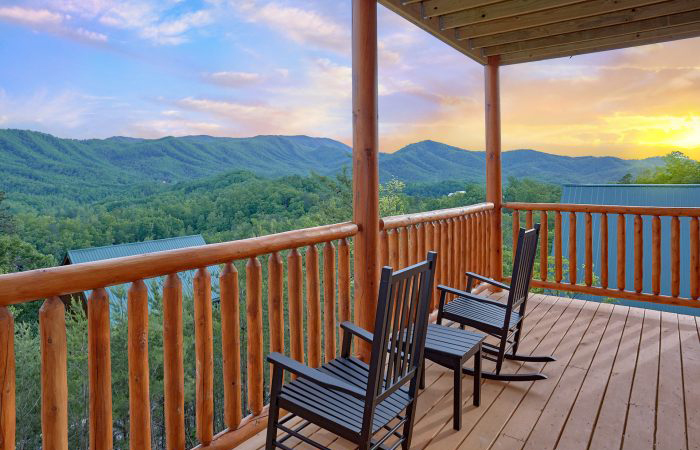 Some hotels and resorts in Pigeon Forge and Gatlinburg can offer nice views of the Smoky Mountains, but this is the exception rather than the rule.
It's much easier to find a private cabin rental that boasts a beautiful view of the Smoky Mountains. Better yet, these cabins offer spacious decks complete with rocking chairs, porch swings, and hot tubs to fully enjoy the stunning scenery.
For an idea of how awesome these views can be, just check out a few of our cabin rentals with mountain views in the Smokies!
4. More Room For Your Vacation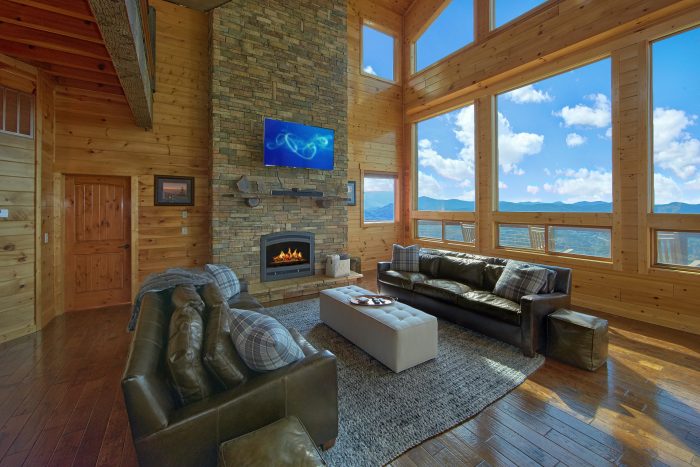 Whether you are planning a romantic getaway or a big group vacation, booking a cabin rental will give you more space to relax than a hotel can!
After all, even our coziest 1 bedroom cabins provide way more room to unwind and kick back than most hotels can.
If you're planning a bit getaway to the Smokies, our large group cabins can even accommodate dozens of guests with ease. Cabins USA also offers a multi-cabin booking tool, so it's easy to reserve several cabins in the same resort area together, so you can easily accommodate large groups.
5. A More Authentic Smoky Mountain Experience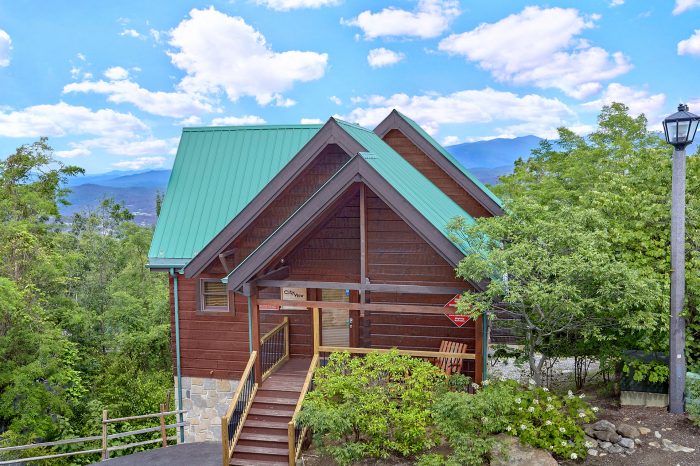 Let's face it: you can stay at a hotel at most tourist destinations in the world.
If you want to make your trip truly special, you can stay in Pigeon Forge the Smoky Mountain way: with a beautiful log cabin.
For hundreds of years, simple log cabins were the housing option of choice in this remote part of the country. Even though the cabins you'll stay in today are far more luxurious than the kinds of cabins you'll find in Cades Cove, you can at least enjoy the style and aesthetic of staying in a log cabin in the mountains of Tennessee!
Better yet, cabins also give you your own personal slice of the Smoky Mountains landscape to enjoy. Whether your cabin provides mountain views that go on for miles and miles or whether your cabin is nestled in a peaceful forest setting, a cabin places you in the midst of a beautiful Smoky Mountain setting.
Bonus Reason: Special Cabin Discounts
For all this extra value, you would expect cabins to be much more expensive than booking a hotel room.
However, with Cabins USA's 15% nightly rate discount, our cabins are exceptionally affordable!
To see how much you can save on your nightly rate, simply check our cabins' availability on our website or contact our helpful reservations office at (865) 429-4121 to see how much you can save on your cabin getaway to Pigeon Forge, TN!
Written by Mark Frazier