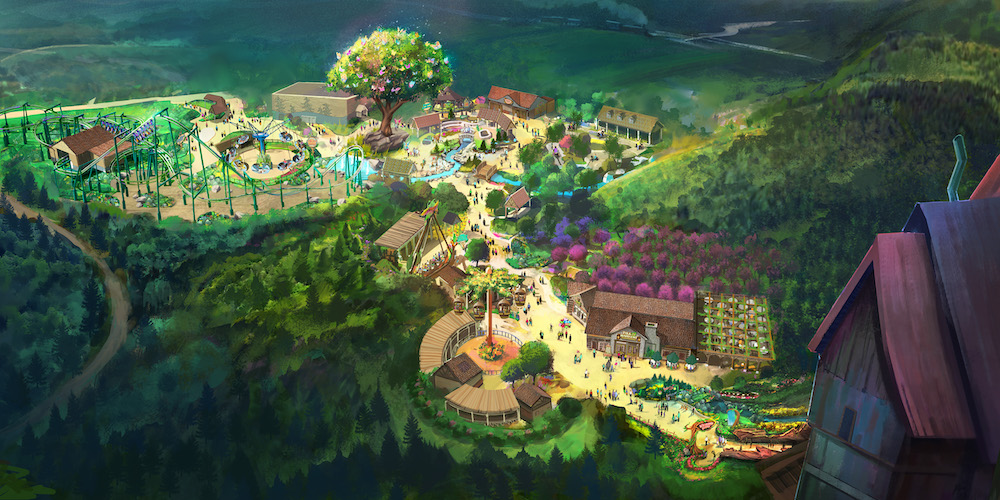 Photo Courtesy of Dollywood
What's New in Pigeon Forge 2019?
Each year millions of people visit Pigeon Forge. One thing that keeps visitors coming back to vacation here every year is the constant influx of new and exciting things to do in the area. Here's our guide to what's new in Pigeon Forge in 2019:
1. A New Expansion at Dollywood
Video Courtesy of Dollywood
The biggest new attraction coming to Pigeon Forge is the new Dollywood expansion, Wildwood Grove, which is scheduled to open in 2019. Drawing on the magic of a child's imagination while walking through the woods of the Smokies, this $37 million expansion is the largest in park history. From the artist renderings to the sneak peak video, it seems like Dollywood is continuing its tradition of providing family-friendly fun with a whimsical mountain flair, and we can't wait to see what it looks like in person.With 6 new rides, exciting live entertainment, a new restaurant, and an enchanting atmosphere, here's you'll experience at Wildwood Grove:
The Wildwood Tree
The dazzling sculptural centerpiece of the Grove, it features bright colors and butterflies that come life at night when the glow with all the magic of childhood wonder.
Hidden Hollow
A climate-controlled 4,000 sq. ft indoor play area that features climbing structures, slides, and games that's perfect for resting up on hot summer days in the park.
Wildwood Creek
Cool off with pop jets, splash pools, and more at this water attraction in Wildwood Gove
6 New Rides Including:
The Dragonflier – A suspended roller coaster that takes riders above the trees of the park on an exciting flight with a dragonfly.
Black Bear Trail – This kid-friendly ride invites you to hop on the back of bear and explore their Smoky Mountain Habitat
Treetop Tower- See the Smokies as a squirrel might when you wind around to the top of an oak in a giant acorn
The Mad Mockingbird- Enjoy the rush of a high-speed flight around a tree on this ride that honors Tennessee's state bird
Till & Harvest
This new restaurant will feature burritos with a southern twist, pulled pork, and churros.
2. Pigeon Forge Pirate Shows!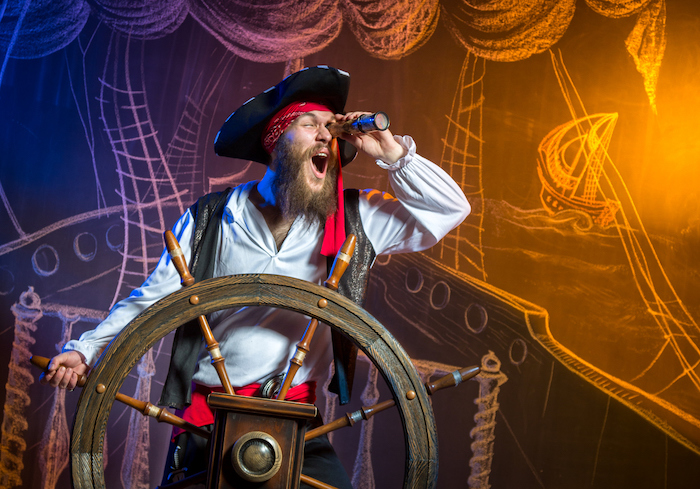 It appears that 2019 is the Year of the Pirate in Pigeon Forge with two new pirate-themed shows coming to the area. Here's a look at what they have to offer:
Dolly Parton's Pirate Voyage
After her success in Myrtle Beach, Dolly is bringing her pirate themed show to Pigeon Forge. With music that Dolly herself collaborated on, an indoor lagoon, battling pirate shows, mermaids, sea lions, and more – this dinner show is sure to be a swashbuckling good time for all!
Pirates Revenge
Since dinner shows are such huge attractions in the Smokies, the makers of area favorites such as The Smoky Mountain Opry, The Hatfield and McCoy Dinner Show, and The Comedy Barn also announced they would be opening a pirate-themed show in 2019 in the location. Food will be served prior to the show so visitors can enjoy what the website promises to be "an interactive, immersive, and all around…magical show." The special VIP experience allows kids to be transformed into a mermaid or pirate!
It seems 2019 will have a true pirates' dual of dinner shows. We're looking forward to seeing which one brings home treasure and which one walks the plank!
3. New Shopping Centers Opening in 2019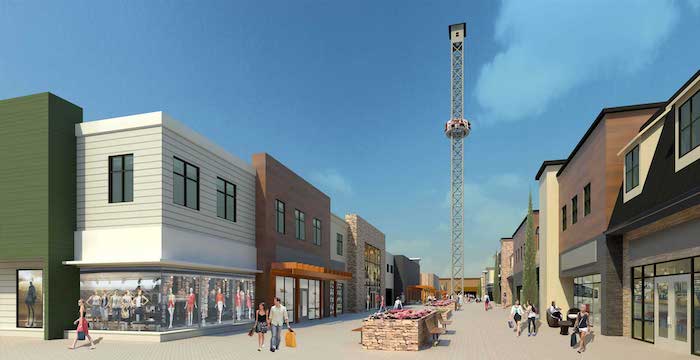 Pigeon Forge is known for its unforgettable shopping experiences like Th Island. Well, there is even more excellent shopping coming in 2019.
The Tower Shops
Set to be partially opened by Spring 2019, this complex is being built at the sight of the former Belz Mall and will border exciting attractions such as the Cal Ripken Experience, the LeConte Center, and The Island. The Tower Shops are expected to include an arcade, bowling alley, gastropub, sports bar, and a variety of retailers in an open-air setting.
Additionally, there are 4 thrill rides centered around a 200-ft tower. One such ride will send passengers swinging from the main tower to a smaller tower, a journey that descends riders 65 ft while flying over the parking lot!
River Walk Crossing
Rumored to be opening sometime in 2019, this shopping city will offer vacationers a chance to pick up some supplies for their Pigeon Forge cabin at a new Food City. There is also a large, undetermined retail tenant slated to open in the near future as well.
4. Other New Attractions in the Pigeon Forge Area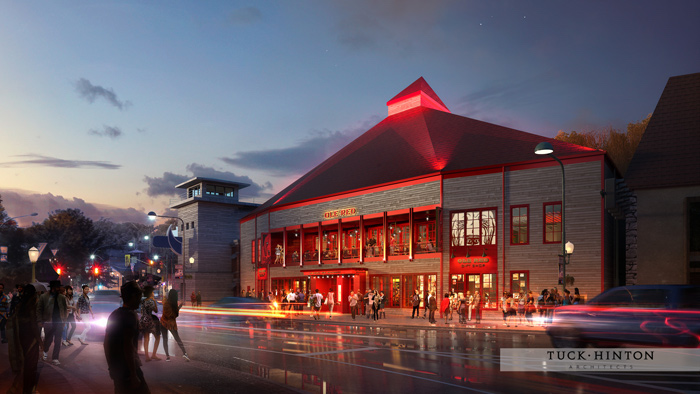 Rocky Top Mountain Coaster
While technically this new mountain coaster in Pigeon Forge just opened in November, this 9-minute long alpine coaster takes you over 20 acres of beautiful mountain and offers exhilarating night rides.
Open daily from 10 am to 10 pm, this exciting new attraction is located just off the Pigeon Forge Parkway on Veterans Boulevard.
New in Nearby Gatlinburg
While attractions new and old provide plenty of excitement for vacationers to Pigeon Forge, there are also a couple of coming attractions in nearby Gatlinburg.
Ole Red- Opening in Spring 2019, this multi-level entertainment venue will feature a two-story bar and restaurant, retail area, performance space, and a dance floor. Enjoy some Nashville-style Hot-Chicken at this new attraction owned by country star Blake Shelton.
Sky Bridge- Originally set to open in 2018, the famous SkyLift is expanding to feature North America's longest pedestrian suspension bridge!
Plenty to Look Forward to in 2019 in Pigeon Forge!
There are so many exciting attractions arriving in Pigeon Forge in 2019 that we're sure you're ready to start planning a trip today. Stay tuned for even more exciting updates on new attractions, restaurants and things to do in Pigeon Forge.
Written by Brittany Tipton