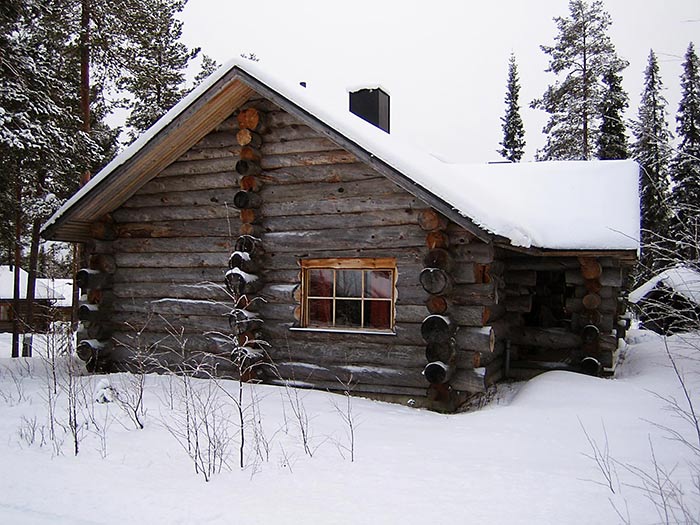 Sometimes the weather outside can be, well, frightful. The twisting, icy roads of the Smoky Mountains are nothing to joke about, and, while the warmth of your vacation cabin may be delightful, being couped up in a cabin can get old quick.
What Smoky Mountain winter activities are there to keep you and your gang occupied when making it down the hill would be a wintery death trap? Moreover, how can you prevent getting in such a slippery situation in the first place?
Never fear! We've complied this Smoky Mountain winter guide to not only keep you safe from winter weather conditions, but keep you safe from losing your sanity with 3 very hyper kids confined in a Pigeon Forge cabin until the ice melts (Perhaps the bigger threat).
Please Note: Severe winter weather, such as blizzards, are uncommon for the region, and winters in East Tennessee tend to be pretty mild. However, icy road conditions can prove problematic, but it's quite easy to plan ahead to make your drive home safe. Because most snows melt quickly and most of our cabins rest below 2,000 feet, it's unlikely you'll be trapped for days at a time. You'll likely only being "snowed-in" for a couple of hours.
#1 Plan Ahead According to the Forecast
Yeah, we know, this seems like a complete no-brainer. But, we also know how the few weeks before a vacation can be a hectic whirlwind that sweeps up all logic in it's wrath.
Call ahead to see what the road your cabin rests on is like. If it's paved and level, perfect. A rollercoaster-esqe hill. Might want to take the truck instead of the compact. Just maybe. While most cabin developments feature paved roadways that are fairly level, the general topography of the region means that it's not going to be a flat Midwest drive (You did come here to see the mountains, right?) which definitely something to consider.
#2 Pack Accordingly
In addition to knowing whether or not leaving your cabin may become the inspiration for Dollywood's next thrill ride, it helps to know what the weather's going to be like so you can pack accordingly.
While you could always load a bag up with bread and milk before heading to your cabin, there are some more practical things you could pack to ensure a successful cabin stay for your sanity and safety. For example, packing up some "In Case of Emergency" activities for the kids like coloring books and puzzles. A far cry from the entertainment provide by a smartphone, we know, but it may prevent you from losing your wits.
In the highly unlikely case of a full on blizzard, the government has this handy-dandy guide for pretty much any disaster you can think of, including snow storms. This guide goes over the basics of how to prepare yourself for a Snowpocalypse (which is how everyone treats just about any snow in Tennessee).
#3 Host a Family Snow Ball Fight
There's something that brings out the kid in everyone when a snowball fight starts. From ducking behind trees to building a snow fort, snow brings out the playful (and competitive side) of kids from 5 to 92. Whether you chose to play on teams or simply fend for yourself, a snowball fight is one way to enjoy Smoky Mountain snow during your cabin stay.
#4 Do You Want to Build a Snowman?
While bursting out into the Frozen song may be your child's first response to seeing even the tiniest snowflake, with the Smoky Mountains' high elevation, the chances of you having enough snow to build your very own Olaf (or whatever you choose to name your snowman) are higher. Make sure to pack a corncob pipe and button nose to decorate your snowman.
Warning: Please don't use carrots or other groceries to decorate your snowman. While most bears should be hibernating, that one insomniac bear could turn your cabin vacation into a scene from an Animal Planet survival show.
#5 Watch a Movie
Whether you're curled up in front of the the TV or inyour cabin theater room, a movie with your family is a great way to enjoy your family's company when the weather outside is bitterly cold.
Cuddle up under a blanket and watch holiday classics and family favorites until the snow melts away.
#6 Take Advantage of that Fireplace
Most cabins feature some sort of fireplace these days. Whether your fireplace is gas, wood-burning, or electric (Again, the likelyhood of a snow storm that would produce power outages in the Smokies is pretty slim), you'll probably still be able to use it while the winter winds howl outside.
It's quite romantic to sit curled up by the fireplace, reading a book or even watching a movie. Even if you'll really not as snowed in as Jack Nicholson was at the Overlook Hotel (and who really wants to be that snowed in anyway), it can be fun to pretend that you're cut off from society in your secluded cabin in the woods - even if the snow and ice will probably melt in an hour or two.
#7 Make Some Snow Cream
While making snow cream is only recommendable when there's significant snowfall (a nice clod of dirt with your sweet treat, anyone?), this is a great tasting way to enjoy snow on your Smoky Mountain winter retreat.
Making snow cream is relatively simple. First gather 8 cups of snow, a 14 oz can of condensed milk, and a teaspoon of vanilla extract. Just add everything together in a large bowl and stir. Voila! An instant sweet treat to be enjoyed in front of the fire while watching a movie.
#8 Have a "Snowed-In" Party with the Kids
Break out the "In Case of Emergency" supplies and go crazy with the crayons. You and your kids can draw, color, and play board games until your hearts content. In fact, you may want to continue playing long after the snow is melted.
Like we've said before, a blizzard causing power outages is probably unlikely, so take advantage of your cabin's game room. Many game rooms contain arcade games of video game consoles that will keep you entertained.
#9 Take a Snowy Walk
One thing about Smoky Mountains snow - it's simply breathtaking. So why not walk around the neighborhood and enjoy the superb beauty that surrounds you. Though you probably shouldn't wander too far in severe weather, whether you choose a nice stroll around your cabin rental's neighborhood or to venture out to take a hike in the Great Smoky National Park once the roads are clear.
Final Thoughts on Surviving a Smoky Mountain Winter
So, hopefully, with these helpful tips you can make being snowed in the Smokies a safe, fun, and sanity-maintaining experience.
One last thing - make sure to soak in the beauty of this special time of year. A Smoky Mountain winter is a spectacular sight, made all the more better when the kids, tuckered out from all their "snowed-in" excitement, enjoy a peaceful nap in you cabin retreat.
Written by Brittany Tipton