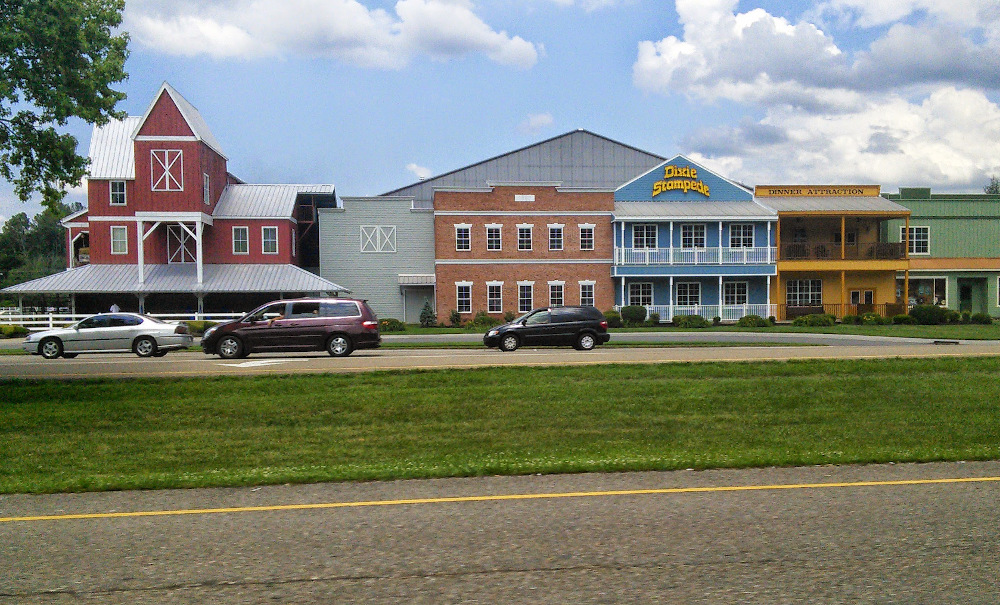 What's New in Pigeon Forge 2020
In this post we'll take a look at what's new to Pigeon Forge in 2020. If you're planning a visit, you and your family have hours of fun to look forward to! But before you pack your bags, browse our breakdown of new and upcoming attractions. These new locations will bring even more entertainment, dining, and shopping options to Pigeon Forge in 2020.
Enjoy unique desserts like nitrogen ice cream and edible cookie dough. Or step back to the 1950s for a delicious meal at a vintage-style diner in the heart of Pigeon Forge. Before you head home, drop by a brand-new general store along the Parkway to pick up a souvenir of your amazing time in Tennessee.
If you're looking for things to do in Pigeon Forge in 2020, we've got you covered. Browse our breakdown of some of the newest additions and upcoming attractions to the area.
Knox Dough
If you're looking for a sweet treat, Knox Dough delivers just that! Newly opened in Sevierville, this shop offers a wide variety of flavors of egg-free, edible cookie dough. Pick from a classic chocolate chip or branch out and try something unique like the Raspberry White Chocolate Cheesecake or Fruity Pebbles. Another popular option is the Rocky Top Special, which boasts 8 scoops of whatever flavor you want to mix and match!
Knox Dough also sells rolled ice cream. So whether you're out and about in hot, summer weather or dropping by on a crisp, autumn day, there's a tasty dessert for any season! With a great location right along the Parkway in Sevierville, this new addition to the area will be a hit with your family.
The Sunliner Diner
The Sunliner Diner, all the way from the Alabama, now has a location right along the Pigeon Forge Parkway! This classic diner features a chrome exterior and a vintage interior that will transport you right to the 1950s. This eatery has something for all ages, making it a perfect spot to take the whole family out. The kid's menu boasts tons of options for little ones all the way up to age 12. And for visitors over 21, there's plenty of breakfast and specialty cocktails, beer, and even wine.
You can get a delicious breakfast all day at the Sunliner Diner. Start your day off right with a steaming cup of coffee, a plate of seasonal, specialty pancakes with a side of eggs and candied bacon. The lunch and dinner menu features classics like fried green tomatoes, beer battered fish & chips, dozens of burger and sandwich options, and much more. Finish it all off with a slice of pie or a sundae!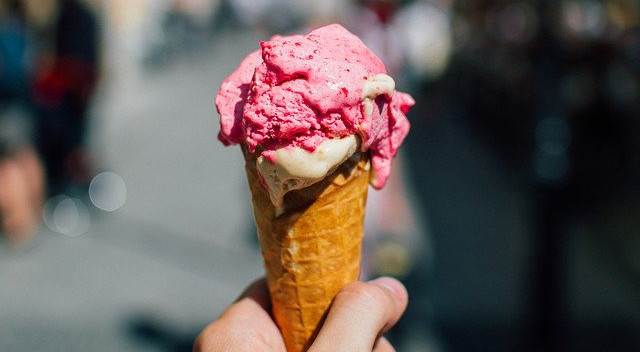 Dulce Nitrogen - Ice Cream & Bubble Tea
Looking for something different for dessert? Dulce Nitrogen is a new addition to the Pigeon Forge Parkway which offers not only delicious treats and drinks, but a fun experience for the whole family as well. Choose from dozens of different flavors of nitrogen ice cream and watch them mix it up in a puff of "steam" before your eyes! Pick between fruit or milk-based bubble tea and add your choice of bubbles, which are tapioca spheres filled with juice that add a delicious flavor to your drink.
Dulce Nitrogen boasts plenty of vegan options and customizations to their menu as well. You'll also enjoy the many different flavors and topping choices for each of their main products. There's truly something for everyone at this new attraction in Pigeon Forge!
Ogle Bros General Store
Now open near popular locations in Pigeon Forge, The Ogle Bros General Store is a must for tourists and locals alike. Stop by for some authentic Southern hospitality, delicious snacks, souvenirs, and products crafted by Tennessee artisans. This general store has so many amazing items to browse through, you won't want to leave. Check out the clothing, toys, or unique décor for your home. Or head over to see what delicious candy is being crafted in the kitchen. They've even got you covered for mealtimes with their soup mixes, sauces and dips, and more!
Now with The Ogle Bros General Store open for business, visitors from all over can look forward to bringing home a piece of Tennessee for their home or a taste of the Smokies for their table.
The Mountain Mile in Pigeon Forge
Another attraction to keep on your radar is the Mountain Mile, a still-developing shopping and entertainment center in Pigeon Forge. With so many new shops preparing to open for business, this will be a perfect spot for avid shoppers to check out. Incoming sites include, Junction 35 Spirits, a distillery which will boast a retail and tasting area as well as a restaurant; the Appalachian Apparel Company, which sells unique clothing; REI, an outdoor apparel and gear store; and the Mountain Rifle Coffee Company, which will supply shoppers with custom-roasted coffee.
This 124–acre complex will also boast lots of entertainment options as well. Look forward to The Mountain Monster, which swings out at 65 miles an hour or the Monster Fall, which lifts passengers 200–feet for an exhilarating drop.
Keep an eye on The Mountain Mile for further announcements as it adds more dynamic attractions to Pigeon Forge in 2020.
Visiting Pigeon Forge in 2020
This year you can look forward to strolling along the Parkway enjoying a cone or a bubble tea from Dolce Nitrogen. Or plan a vintage-style date with your sweetheart at Sunliner Diner and stop by the Ogle Brother's General Store on your way back. Wherever you go, Pigeon Forge is always adding new and exciting attractions for you to enjoy during your stay.
If you're vacationing in Pigeon Forge in 2020, get a head start on planning by checking out some of our cabin rentals near all the action. And look forward to enjoying all of these amazing, new attractions and more during your stay.
Written by Clare Wiker