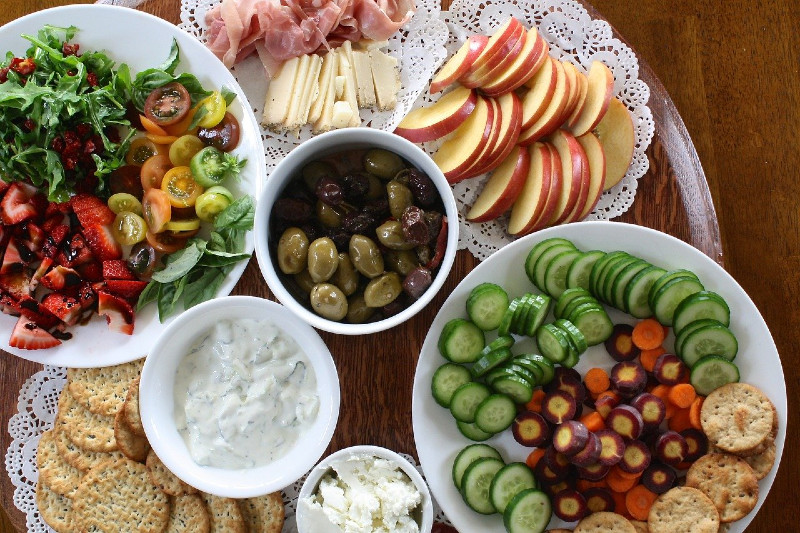 When you think of food in the south, chances are high that fried foods, heavy meats, and guilt-inducing desserts come to mind. What if we told you, there's a way to easily stick to your vegetarian diet while on vacation in Pigeon Forge without having to do all of the cooking? Seems too good to be true right? It's actually a reality when you stick to the 5 best vegetarian restaurants in Pigeon Forge.
Offering much more than simple salads you can find anywhere, these top 5 restaurants are guaranteed to offer plenty of options that appeal to your tastebuds whether you like Italian, Mexican, or even classic Southern food.
Exploring the Top Five
If there's one thing about Pigeon Forge that rings true, it's the fact there are numerous dining options so narrowing down the choices to the top ten was difficult but not impossible. So, without further ado, here's the vegetarian dining guide you need:
Mellow Mushroom
Located at The Island, this restaurant is an excellent choice for those in your group who love Italian food. While eating at the Mellow Mushroom, you have several choices from different salad options to building your own pizza or calzone thanks to the many fruit and vegetable options available. Alternatively, you can explore their vegan or gluten-free menu for items like hummus or their Thai Dye pizza. At the end of the night, your tastebuds will thank you.
Lil Black Bear Café
For those who want more traditional fare, you won't too many places better than what Lil Black Bear Bear Café can offer. Offering a perfect combination of low prices and delicious food, you'll enjoy foods like vegetable omelets, pancakes, salads, and much more. Don't forget to try their dessert menu for a tasty finish.
Salsarita's Fresh Cantina
For the Mexican food lovers in your group, you can't go wrong with a stop at Salsarita's Fresh Cantina. This restaurant offers plenty of vegetarian options such as building your own burrito or quesadilla. Also, there are several side dishes available such as rice and beans to help round out your meal. If you don't feel like going out, this restaurant also provides catering so you can eat from the comfort of your Pigeon Forge cabin rental if you choose.
The Old Mill Restaurant
Not only is the Old Mill a popular attraction, but its restaurant is a favorite as well. Not only are there several vegetarian options, but non-vegetarians in your group will feel right at home here as well making it a popular choice for everyone. We recommend trying out the vegetable quiche or stir-fried veggies. Like other restaurants in the area, you won't want to miss out on dessert here with the fried apple pies and other tasty treats just waiting for you to dive into.
Kinkaku Japanese Steak House
For a taste of something different yet tasty, you'll love this Japanese steak house. From the vegetable roll to the vegetarian hibachi dinner, your tastebuds will sing. Plus, you'll get a show while enjoying your food. This restaurant also offers a wide range of drinks from the traditional sake to the excellent Japanese beer and wine for a fully authentic experience.
Book A Cabin and Stay for the Food
With so many Pigeon Forge vegetarian restaurants to choose from it can be difficult choosing which one to try first. Fortunately, when you book a stay in one of our cabins you have plenty of time to try them all.
When not enjoying excellent vegetarian cuisines or the top attractions in the area, you'll love hanging out in our beautiful cabins that offer the amenities you want. From our game room cabins to our large family-sized cabins, you'll find the one that's a perfect fit for your next vacation to the Smoky Mountains.