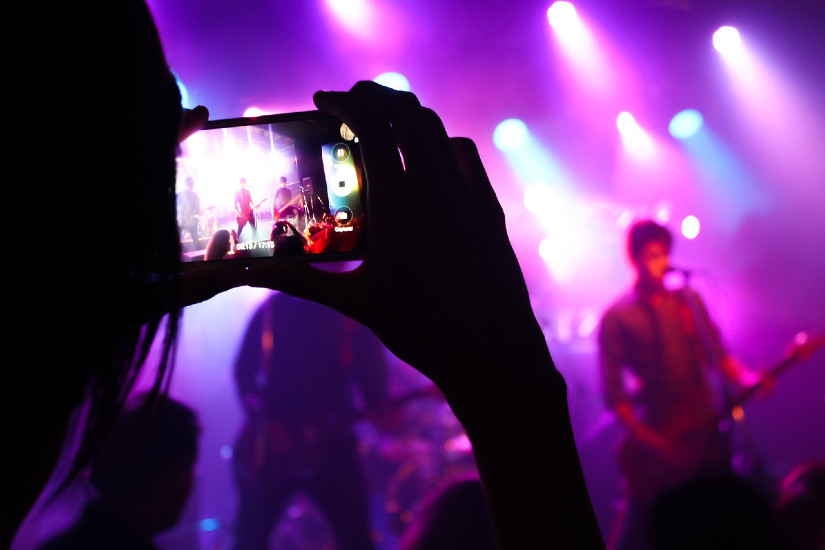 Most vacations to Pigeon Forge center around family-friendly attractions and activities. Considering the number of family-friendly attractions from Dollywood to live dinner shows available, this isn't too surprising. So, what happens when you want to experience more adult fun? We decided to answer that question by putting together our ultimate guide to the best nightlife in Pigeon Forge!
Enjoying a Night on the Town
The key to a good nightlife experience is identifying the type of fun you're in the mood to experience. Do you want a bar experience that provides good food while you watch the big game? Do you and your friends like dancing the night away? Get a head start on your Pigeon Forge nightlife by checking out the following things to do at night in Pigeon Forge:
Iron Boar Saloon
One of the more popular attractions when searching for the Pigeon Forge nightlife is the Iron Boar Saloon. This dive bar offers everything you could want in a classic bar. You're in for a treat from the cold beer to the incredible bar food like appetizers, burgers, and wings. We recommend trying their homebrew, the Iron Boar Lager, which was brewed for Pigeon Forge bikers.
Bluff's
This spot offers an excellent blend of affordable food and drinks, making it popular amongst locals and visitors. With a full bar and patio, plus an outdoor fireplace, you'll love spending your nights here. For entertainment, there's plenty of live entertainment and music to be had while playing a few rounds of pool and darts.
The Roaming Gnome Pub & Eatery
Ireland comes to the Smoky Mountains with this Irish-themed pub. Perfect for catching the big game or just grabbing a drink, this pub is an easy win for those looking to have a good time. With plenty of sports packages available, you can watch the latest fight or the latest game from the comfort of your bar stool.
Boasting the traditional bar food, they also offer a few specialties worth trying, such as the Gnome, for those who like their beer, and the Gnomad, for those foodies who want to try a unique sandwich.
Funky Buddha
We've covered bars and locales with live entertainment. However, if you want to drink while dancing the night away, you need to look no further than the Funky Buddha for your entertainment needs. At the Funky Buddha, you'll enjoy a healthy complement of Asian-American food, but the real fun lies in the bar, lounge area, open patio, and dance floor. Open until 3 AM; you'll have plenty of fun dancing and enjoying fun activities for adults with the club being 21 and up after 9 PM.
Plan for a Nightcap
Despite the night being young, you won't hit all of these spots in one night. As such, you're better off planning for a nightcap at one of our Pigeon Forge cabins so you can plan the next night's adventure from the comfort of your cabin rental.
Whether you need a romantic honeymoon cabin for two or a fun group-sized cabin for a vacation with friends, there's a cabin available for you and everyone else coming with you. Book your vacation rental today and experience the best nightlife in Pigeon Forge now!