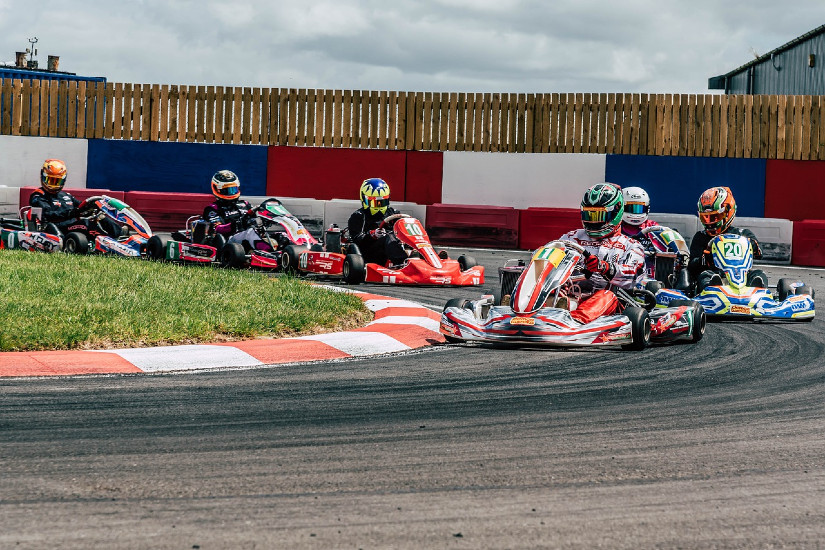 The Smoky Mountains are full of glorious natural beauty and peaceful yet entertaining attractions and activities for everyone, with guides to help you navigate them with ease. This guide is not that guide. Suppose you feel like getting wild. If you desire a bit of speed and adventure with your fun, then you'll want to find out more about go-kart racing in Pigeon Forge.
Exploring Your Options
In Pigeon Forge, there are plenty of opportunities when it comes to go-kart racing. The slightly intimidating information is you'll have to plan a little to make the most of your need for speed. However, you can get a start on your adventure by checking out the following options first.
The Track
Part of what makes The Track so attractive is its elevated course. This course is known as the Wild Woody and is a three-story wooden track that boasts the twists and turns needed to keep you entertained.
If you have younger kids, there's also the classic track plus the kiddie and rookie karts to ensure everyone can enjoy the fun. When not racing around, you'll find plenty of other activities like mini-golf, bumper cars, kiddie rides, a skydiving simulator, and an arcade, among others, ensuring the fun never has to stop.
Rockin' Raceway
At this course, the name isn't just a euphemism. The building's exterior is a giant jukebox, ensuring you can't miss it amongst all the other Pigeon Forge attractions. Inside, you'll find different go-kart tracks specifically made for high speeds. Navigate the curves, go fast, and feel your heart race while playing at Rockin' Raceway.
When not going fast, this attraction boasts one of the best arcades in the area. With more than 150 games to choose from, the entire group is sure to have a fun time all day long.
Xtreme Racing Center
Take your inner speed demon to the extreme with a visit to the Xtreme Racing Center. Here, you'll enjoy some of the fastest karts around. These professional-grade models go between 30mph to as much as 40mph, depending on the model. Pair the extreme speed with either the 3,500 ft linear track or the 1,500 ft elevated track, and you'll feel a real thrill.
SpeedZone Fun Park
Located in the center of Pigeon Forge, a visit to SpeedZone Fun Park means you get access to four unique tracks to challenge and entertain you and the others in one way or another.
On the Slick Track, you'll enjoy the thrill of racing while the Kids Track ensures they get in on the fun too. Get turned around on the Tennessee Twister or spend some time with the family on the family-friendly Coaster Track. Whatever track you choose, everyone will make fun memories.
Blake Jones Racing Center
When in doubt, you can always enjoy this racing center named after the NASCAR driver Blake Jones. At this attraction, you'll enjoy an outdoor Figure 8 slick track as well as an indoor track. In a shift from the norm, the indoor track only uses electric go-karts, so there's barely any noise and no fumes.
Plan Out Your Vacation
There's nothing like having fun on vacation from real life. It's even better when you stay in a family-sized vacation rental in Pigeon Forge. By doing so, you get the comforts of home while remaining so close to the action; you get to choose both when deciding between two attractions.
Embrace your need for speed, stay in one of our family-sized cabins in Pigeon Forge, and enjoy some excellent go-kart racing in Pigeon Forge for a memorable vacation for the whole family.