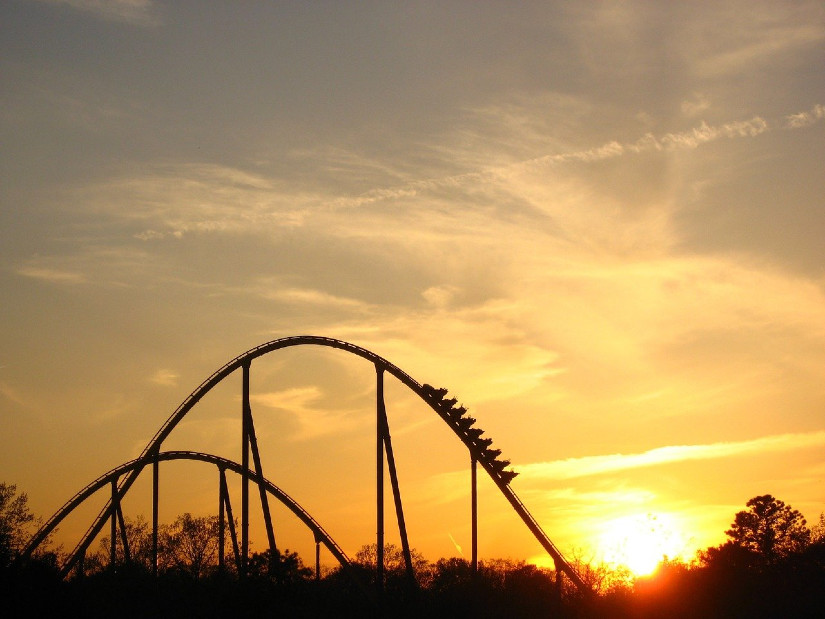 A vacation to the Smoky Mountains is an almost magical time for the family, thanks to the number of activities, attractions, and more available in this famous city. Unfortunately, we don't always have a week or two to explore everything. In those cases, you need our guide to the top 5 weekend getaways in Pigeon Forge.
Exploring Your Options
Our recommendations for the proper Pigeon Forge vacation spots aren't made lightly. That's why our suggestions are based on how accessible they are for everyone, the sheer amount of fun you'll have, or because they offer something for everyone to enjoy regardless of age.
Dollywood is a Cheat Code
There's no way we could start your introduction to a perfect Pigeon Forge weekend without talking about Dollywood. Located in the city's heart, this amusement and water park is suitable for all ages and offers plenty for everyone to enjoy.
Spread out over 150 acres are 40 rides, bald eagles in the Eagle Mountain Sanctuary, numerous festivals, and so much more. If you like getting wet, then you'll love making time to explore Dollywood's Splash Country to beat the summer heat.
The easiest way to optimize your trip to Dollywood is by purchasing a combination ticket so that you can enjoy both sides of the park all day long. Also, there are private cabanas available for rent, perfect for all-day fun in Dollywood. These cabanas provide sun loungers, fridges, food service, and of course, shade from the sun.
The Island Offers a Good Time
For a little bit of everything, you'll want to visit The Island. This area is filled with restaurants, shops, and rides, including the 200 ft. tall observation wheel. Even better, this attraction is entirely accessible, since it's completely free. The only cost is the rides and whatever you choose to buy in the shops.
Push Things to the Extreme
This option is slightly different, but Pigeon Forge is also home to some pretty extreme activities for those who seek a thrill while on vacation. Numerous rafting companies are available to take you on class three and class four rapids for some white water rafting. There are also scenic float trips, ensuring even those with little ones can enjoy some time on the water.
If you don't feel like getting wet, then you'll love taking to the sky with some ziplining. Fly through the air and get your heart pumping in a completely safe and enjoyable way. Afterward, you can start tracking down delicious food at one of the many restaurants available throughout Pigeon Forge.
Ole Smoky Tennessee Moonshine
Tennessee is known for its distilleries nearly as much as it is for its tourist attractions. With Ole Smoky Tennessee being the first federally licensed one in the state and located in Pigeon Forge, you have to make time to tour this legendary facility.
During the tour, you'll enjoy an excellent tasting room, plenty of food, and even live music in the form of bluegrass bands, ideal for a good time for the adults.
Wonderworks is a Wonder
Over 35,000 square feet of fun await you in Wonderworks. This amusement park is perfect for the whole family and is entirely indoors, making it an option all year long regardless of the weather. During your time here, you'll enjoy things like the Far Out Gallery, Physical Challenge Zone, and plenty more to satisfy the adventure lovers in your group.
Staying in Pigeon Forge
The best way to capitalize on your Pigeon Forge getaway is to enjoy one of our Pigeon Forge cabin rentals. Whether you need a family-sized rental big enough for everyone or desire one of our hot tub cabins so you can relax after playing all day, we have you covered.
Don't wait any longer to enjoy one of the top 5 weekend getaways in Pigeon Forge by booking your vacation rental now. Reserve your spot today, and you'll save 15% on your nightly rate!