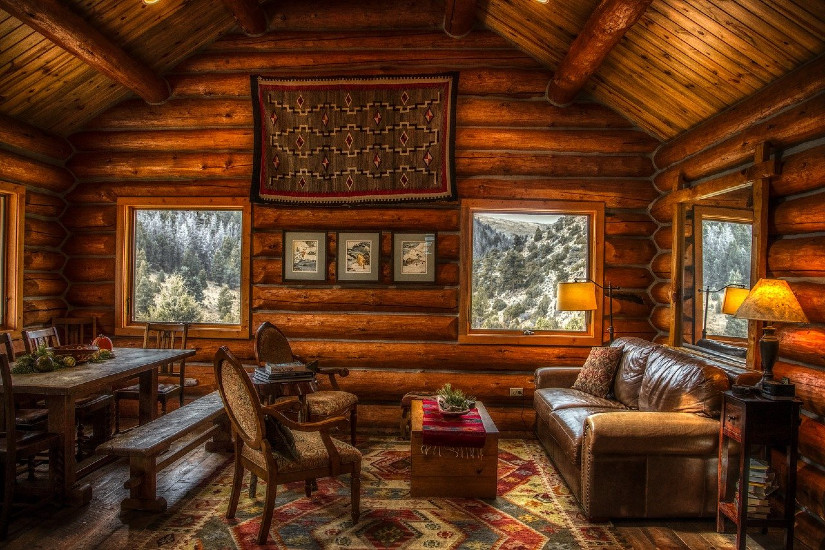 You've figured out where you want to go and the things you want to do. However, now you have to answer the question, "Do I book a hotel or try a vacation rental instead?" The fact is that vacation rentals have only grown in popularity, especially in the Greater Smoky Mountains area. Why though? There are plenty of reasons why, but for this article, we're covering the top 5 reasons to choose a vacation rental over a hotel for your next getaway.
Different Reasons. Same Results
In settling the debate between vacation vs. rental, we have to look at the different reasons why a rental can be more appealing. After reviewing the following reasons though, you'll never have to wonder which is the better option again.
Bring Home with You
How many times have you stayed in a hotel room and missed the features that made home so comfortable? It's probably happened more than you want to admit. However, booking a vacation rental means you're staying in a literal "home away from home."
During your stay, you'll enjoy access to laundry facilities, spacious living rooms, full kitchens, and a lot more to be sure your vacation runs smoothly from start to finish.
Make the Vacation Yours
When you stay in a hotel, you're bound to their timeline. Do you want to swim at night? You better be done before 9 pm. Plus, there's always the possibility of housekeeping interrupting your sleep (it happens more than you think) or missing the designated breakfast time.
Staying in a vacation rental means you choose when breakfast happens and at what time you're going to use the amenities provided. You're also more likely to enjoy flexible scheduling, so you can stay for a few days, a week, or even longer compared to the rigidity of hotel reservations. The ability to make your vacation yours? Priceless.
Spread Out More
We've been ignoring the obvious when comparing a hotel to a vacation rental, but no longer. Standard hotel rooms are small. We're talking like 350 square feet, give or take. That's not a lot of space, which means your family trip is either too crowded or extremely expensive because you're booking multiple rooms.
Do you want to know the average size of a vacation rental? It ranges from 900 square feet for a honeymoon rental to over 2,000 square feet for more family-friendly vacations. That's much more convenient to book one rental instead of multiple rooms for the same trip. Even better? There are numerous bathrooms in a vacation rental, which means no fights in the morning to get ready.
True Privacy
Hotel rooms are always located next to another room. As such, you'll still hear the other guests coming and going and generally being noisy. Of course, you're likely to get a little loud while having fun. Nothing ruins your vibe faster than conflicting with other guests, especially later at night.
However, when you choose to stay in a rental, you and your guests are spared from being in contact with everyone else so that you can enjoy the perfect blend of seclusion and fun during your stay.
Better Eating
There's no doubt you'll want to enjoy one of the many dining options available in Pigeon Forge, Gatlinburg, or one of the other cities in the Smoky Mountains. However, you likely don't want to eat out for every single meal. In a hotel room, you might have a kitchenette available, but they're usually small. Even worse, they often lack a comfortable dining area.
You can enjoy a full kitchen complete with every amenity you need to cook a delicious meal to share with family and friends at the dining table in a vacation rental. It's also been proven that when you cook your meals, you may enjoy extra benefits such as:
Healthier options
Cost savings
Less traveling
Choosing Your Pigeon Forge Vacation Rental
Maximize your next vacation getaway with a stay in one of our Pigeon Forge cabin rentals. We offer a wide range of rentals designed to suit your needs, from our game room cabins to group-sized cabins and more.
Armed with knowledge of the top 5 reasons to choose a vacation rental over a hotel, there's never been a better time to book yours. Make your reservation today and start enjoying time with friends and family away from the pressures of regular life.