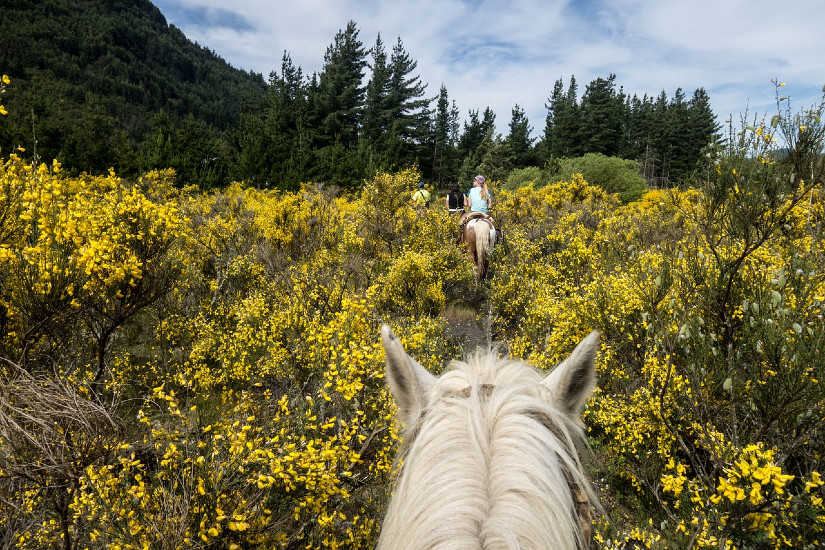 The Smoky Mountains are known for the many attractions, activities, and exciting things to do, which is why it's one of the most popular areas to visit each year. With that being said, the Smoky Mountains are also known for their natural beauty. One of the most beautiful sites to explore is the Wears Valley area, which is why we've put created a list of outdoor adventures in Wears Valley for you and your loved ones to experience.
Exploring Your Options
If there's one thing that Wears Valley has to offer, it's options. Whatever adventure you desire, there's generally a solution available. Some of the most popular things to do in Wears Valley are:
Slip Into the Park
Did you know that Wears Valley is right next to the Great Smoky Mountains National Park? It even has its own entrance so that you can enjoy the peaceful environment of Wears Valley and the beauty of this famous park at the same time.
The park allows you and other members of your group to hike, bike, picnic, fish, and explore over 520,000 acres of natural beauty. The park is also home to a variety of wildlife, which includes black bears. During your visit, there's a chance you may run into these animals, so take care to practice safety while exploring the forests.
With dozens of waterfalls, picnic areas, caves, and more, you're in for one incredible outdoor adventure when visiting the Great Smoky Mountains National Park.
Don't Forget Cades Cove
Besides the park itself, there is a subsection called Cades Cove, which is always worth visiting. In fact, it regularly ranks near the top for Wears Valley attractions to visit. Besides the regular camping, hiking, and biking, guests at this attraction have a chance to learn more about the settlers that once lived in this area.
Even better, it's not uncommon to see coyotes, black bears, elk, and white-tailed deer while exploring Cades Cove, making it a favorite destination for animal lovers.
Zipline Through Mountains
There's an adventure that comes from exploring nature's beauty, and then there's an experience like the kind ziplining can provide. Add a little thrill to your day by enjoying some of the longest and highest ziplines available.
With multiple options available, you and your guests will have the chance to soar as high as you want in a controlled environment that still offers plenty of thrills. The most popular option is to try out Wears Valley Zipline Adventure, which offers two different tours. You can do one or both of them depending on how much thrill you can handle.
Horseback Riding
A relatively calm activity, going horseback riding in Wears Valley offers plenty of fun and adventure for you and others in your group. You can enjoy guided or unguided tours, hayrides, or even rent a horse and go riding in the national park throughout Wears Valley.
If you need some options to get started, the Waldens Creek Stables or Next to Heaven offer plenty of ways to enjoy this relaxing yet fun activity in addition to other activities.
Float Away From Everything
With the river running through Wears Valley, you have the chance to get away from everything. One of the most popular options for visitors is to go tubing, which lets you simply float as the river currents carry you. Make sure you don't get too sleepy.
Start Your Wears Valley Vacation
There's no reason to wait when it comes to enjoying the beauty of the Smokies. There's also no reason to limit yourself to only a couple of options. Make the most of your Wears Valley vacation by staying in one of our Wears Valley area cabin rentals. Whether you desire a game room cabin for the kids or want something romantic like our honeymoon cabins, our rentals offer everything you need, so that you can enjoy all the outdoor adventures in Wears Valley you can stand.