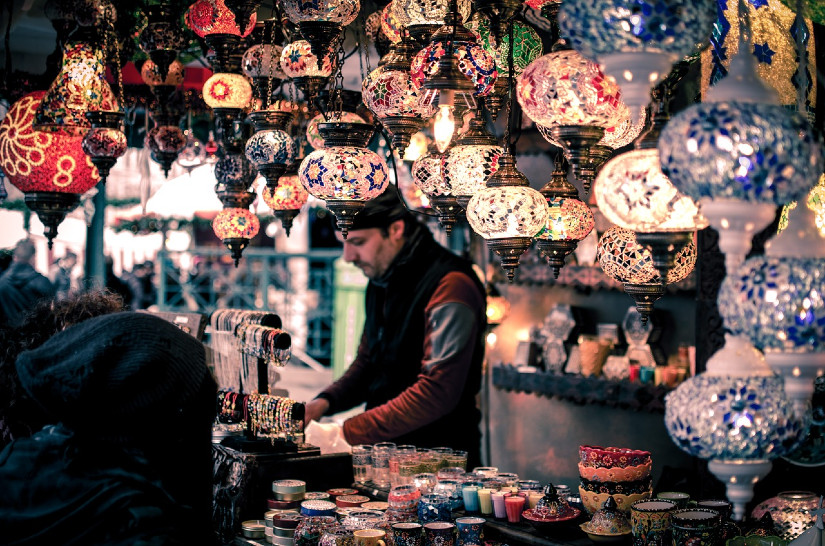 Pigeon Forge is an area packed with dozens of shows, attractions, and activities that contribute to hours of fun and excitement for its visitors. However, another favorite for visitors is exploring the dozens of Pigeon Forge shopping options available. With so many options to choose from, we've narrowed down the list to five you won't want to miss on your next trip to the Smoky Mountains.
Shop Till You Drop
The key to making the most of shopping in Pigeon Forge is to identify what you want from your shopping trip. Are you looking for that perfect souvenir? Do you want something from a theme shop? Our top five picks below offer some of the best options for you and everyone else in your group.
Old Mill Square
Built around the Historic Old Mill, the Old Mill Square offers a charming shopping area full of various goods. Head into the general store to find a range of flours, pancake, and specialty mixes to take back home. Other stores like the jewelry store and the distillery have plenty to offer as well.
The Island
When you can't choose between the shops in Pigeon Forge because you want to try them all, the Island is the perfect destination for you. Boasting over 60 unique retail and specialty shops, you'll have the chance to find artwork, jewelry, apparel, foods, and much more while spending time at this fun attraction.
Three Bears General Store
Before going back home, you should make a stop at the Three Bears General Store. This store offers a full complement of souvenirs and local items like Amish jams and jellies for a down-home feel. Even better, they have a family-sized arcade, so the kids can have fun playing while you have fun shopping.
The Incredible Christmas Place
Usually, Christmas items go on sale sometime in late fall in preparation for the holiday season. At this store, it's Christmas all year long. Here, you can shop for everything related to the season, from ornaments and designer trees to collectibles and Christmas lights. Step inside and embrace the holiday cheer when you visit this store.
Ole Smoky Candy Kitchen
While not in Pigeon Forge, this is one store worth making a drive for if you have a serious sweet tooth. Make sure to visit the Ole Smoky Candy Kitchen during your vacation, where you can buy candy by the piece and by box. No matter what kind of sweet you desire, you're bound to find something that appeals enough to take back home with you.
Staying in Pigeon Forge
Even with this breakdown, we've barely scratched the surface of the dozens of shops you can explore in Pigeon Forge and the surrounding area. As such, the best way to make the most of your shopping vacation is to stay in one of our Pigeon Forge cabins, complete with a range of amenities and unbeatable locations close to the best Pigeon Forge shopping options around. Book your stay and start making memories.