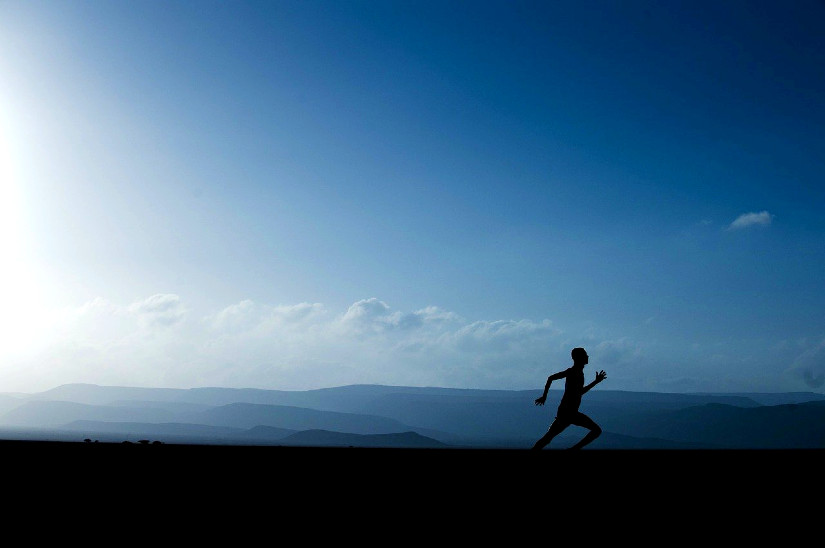 Pigeon Forge and the surrounding area offer some of the most beautiful country in the Southeast. This fact only grows with the warm weather and scenery provided by the spring and summer months. While visiting attractions and exploring nature's beauty is always an attractive vacation option, sometimes you want to challenge yourself physically. For those moments, we're exploring the best running routes near Pigeon Forge.
A Course For Every Level
The key to knowing where to run near Pigeon Forge is to understand your current skill level and which trail will meet or challenge said skill level. To help make things easier, we've broken down the best routes to explore based on difficulty.
Easy Course
Boasting a paved trail in the park, you'll have the option of running 2.6 miles surrounded by an 80-foot rushing waterfall, blooming mountain laurel, and other examples of nature's beauty when you check out Laurel Falls. Make sure to get there early to claim a parking spot since this trail is extremely popular.
Moderate Course
Depending on your overall running skill, you may find this trail somewhere in the middle between easy and moderate in difficulty. Spanning 3.4 miles, you'll enjoy the gorgeous Tom Branch Falls as you cross a bridge and come across a natural pool of water. Enjoy the natural beauty and a challenge in one excellent running trail.
Courses That Challenge You
Now we're upping the ante and covering some Smoky Mountain running trails that genuinely challenge you as a runner. First up, we have the Cades Cove Loop, an 11-mile trail available on Wednesdays and Saturday mornings before 10 AM, thanks to it being closed to traffic. During your run, you'll see plenty of wildflowers, wildlife, and more as you travel along the trail.
Near the previous trail, you'll find the Greenbrier area, which allows you to cover six miles up to the Ramsey Cascades trailhead. If you want to challenge yourself further, continue for another four miles up a rugged trail to get a firsthand look at the cascades.
Extreme Challenge Course
Are you a marathon runner? Do you want to push yourself to the limit? Then the Gatlinburg to Newfound Gap loop is your Everest. Starting at the Sugarland Visitor Center, you'll make your way to the North Caroline/Tennessee state line that's a little bit past Newfound Gap. At this point, you'll turn around to end up where you started for a demanding 26.2 miles. Make sure to wear the proper safety equipment and stay alert since you'll be sharing the road with drivers.
Bonus Option
Besides the defined trails we mentioned, you can turn virtually any part of the Smoky Mountains into a runner's paradise. We recommend exploring more of the Great Smoky Mountains National Park since there are more than 150 hiking trails spread throughout the park. Just watch out for the slower travelers.
Choosing Your Pigeon Forge Cabin
Whether you're just checking in or have already been out running, you'll need a base of operations to rest and recover. That's why the best way to experience everything you want is to stay in one of our premium Pigeon Forge cabins.
Whether you need a hot tub cabin to soothe those aching muscles or you want a family-sized vacation rental, we have the perfect fit for your plans. Don't wait to explore some of the best running routes near Pigeon Forge by booking your stay today so that you can enjoy a vacation you won't ever forget!