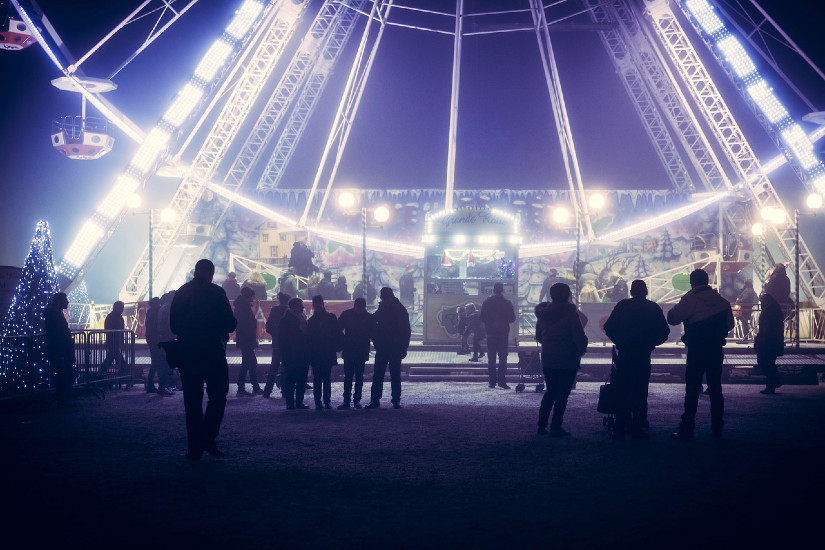 Whether it's a last-minute idea or you just didn't get enough time off work, the most common vacations are the short ones, which, if planned right, can be the most memorable. Without a doubt, Pigeon Forge is one of the most popular destinations thanks to the number of things to do for families. For this reason, we're exploring the top 5 short vacation ideas for your four days in Pigeon Forge.
Maximize Your Long Weekend
The best way to make the most of your Pigeon Forge vacation is to hit the areas that offer the most to do for everyone in your group. The more options you can reach, the more likely you are to keep everyone happy. Without any further delay, let's take a look at your choices.
The Island
One of the best options throughout Pigeon Forge is the Island. Here, there's virtually no limit to the amount of fun you can have. Swing by one of the many restaurants to grab a nice family dinner. After eating, head to Arcade City or the Mirror Maze. When you want to slow things down, you can always claim one of the rockers and simply enjoy the Island Show fountains.
Dollywood Fun
No visit to Pigeon Forge is complete without a stop at Dollywood. Whether you're all about the rides, want to catch a show, or just enjoy crafts, there's something appealing for everyone at Dollywood. Don't forget to grab dinner somewhere before heading back to your family-sized cabin rental.
Live Shows
While places like Dollywood offer various shows, nothing compares to experiencing one of the many live dinner shows available in the area. We recommend checking out the Hatfield and McCoy Dinner Show or the Pirates Voyage and Dinner Show. You'll get a great show and excellent food in one complete package.
Bonus Option
Technically, this option isn't in Pigeon Forge, but we're willing to make an exception. When you think about visiting the Smoky Mountains, chances are high you think about mountains, trails, and even the local wildlife. That's why you can't go wrong with a visit to the Great Smoky Mountains National Park during your vacation getaway.
Pick the Perfect Pigeon Forge Cabin
The best vacations are ones that let you relax and have fun in equal measure. When visiting Pigeon Forge, you need the perfect Pigeon Forge cabin that suits your needs. Every person is different, so make sure you carefully select the best rental. Maybe you need a game room cabin to keep the kids entertained, or you need a group-sized cabin to accommodate the entire family. Whatever you need, you're sure to find the perfect way to relax and have fun even if you don't go anywhere.
Book Your Vacation Today
It's been said, "the early bird gets the worm." This saying also applies to booking your vacation. Ensure you create the vacation experience you've always wanted by claiming your spot today. Bring your family and friends, and enjoy trying out one of our top 5 short vacation ideas for your next Pigeon Forge trip.