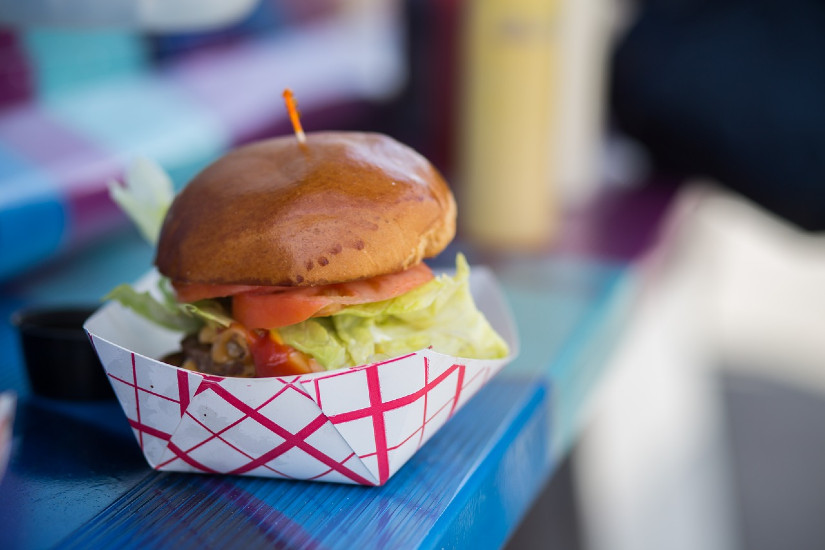 Several adventures are waiting for you on your next getaway to the Smoky Mountains. On the other hand, there are several dining options to try as well. If you and your group are the types to "eat first, play later," then you'll love checking out Wears Valley Social in the Smoky Mountains, your one-stop food truck experience.
Even better, this food truck park is just minutes from Gatlinburg and Pigeon Forge, making it convenient to everything else you want to do while on vacation to the Smoky Mountains.
Make the quick trip to Wears Valley Social, and you'll be rewarded with both classic and unique foods to tempt your taste buds. Vendors with crafts and other goods add to the attractions at this delicious destination.
There's ample, shaded seating where you can dig into your food truck treats and live music to enjoy while you eat and shop. This spot is open Friday to Sunday from 10 am to 8 pm. They're also open on some weekdays, so check the hours to match up your vacation schedule better.
Checking Out the Options
During your time at this Smokies food truck park, you'll enjoy shaded seating and live music to go with your food. However, the best part about exploring this location is that you get to experience all kinds of Wears Valley dining options without having to do much more than walking.
Fortunately, we've already done the legwork to show off some favorites you have to try during your visit:
Grillbillies BBQ
If you love BBQ, it doesn't get better than this vendor. Here, you can enjoy burgers, hot dogs, and more, including their popular tender and tasty pulled pork.
Chicken Coop
If you prefer the original white meat, then you'll love trying their many wings (boneless and bone-in) and chicken tenders. Pair them with some beer-battered fries and a drink, and you're golden. They also offer multiple dipping sauce options. We recommend the peach BBQ sauce.
Allyson's Chimney Cakes
Nothing screams indulgence like getting a bunch of fried dough topped with ice cream, which is what you get at this food truck. Don't want something sweet? They also sell hot dogs and what they call the "Cheddar Chimney."
BurgerRito's
Make sure to set aside time to visit this truck, which offers everything from salads and wraps to sandwiches and burgers. Even better, they have a wide range of sauces available for some intense flavor combinations. Try out the habanero mango sauce or the New Mexican green chile sauce on your next visit.
When not getting stuffed with food, you'll enjoy other things to explore in the food park. For example, Foothills Mercantile Co. is set to be a permanent vendor, meaning you might discover a unique souvenir to take home with you.
Even better, other vendors seem to rotate in and out, so you never know what you'll find, ensuring every outing offers a little something new.
Book Your Smoky Mountain Vacation Rental Today
Even the mightiest appetites need a little breathing room from time to time. Plus, there are dozens of activities, attractions, and more to explore in the Smoky Mountains, offering little time to see everything. As such, the best way to make the most of your getaway is to book a stay in one of our Smoky Mountain vacation rentals today.
Whether you need a Wears Valley cabin or one that's large enough to accommodate everyone like our family-sized rentals, we have you covered. So, what are you waiting for? Plan your trip with the family and head to Wears Valley Social in the Smoky Mountains to fill your stomach and go home with some new items.