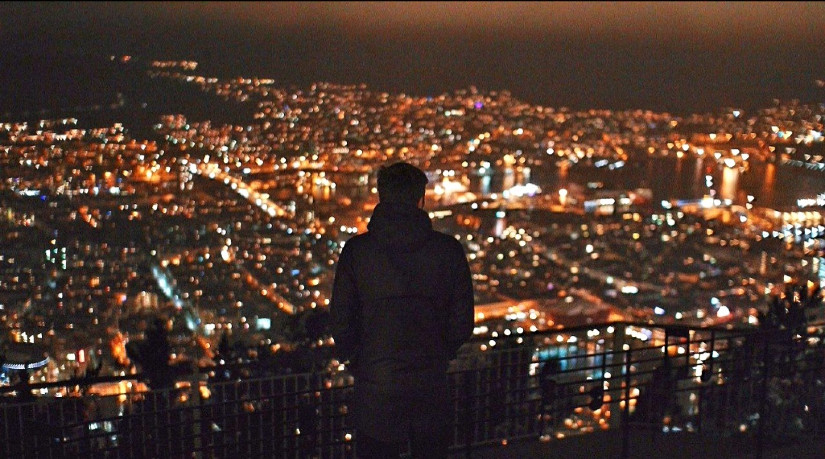 Going away for a long weekend with the guys is a time-honored tradition, and there's arguably no better place than Pigeon Forge and the surrounding area for your destination when you want to enjoy the natural scenery.
However, there's a right way and a wrong way to handle your trip, which is why we're taking the time to share our guide to a fun guy's weekend in the Smoky Mountains you'll never forget!
Laying the Groundwork
While you might feel like winging it for your trip, the truth is you'll get a lot more out of your vacation by planning a little with the boys. Do you want to escape into the mountains? Are you interested in exploring the nightlife?
These and other questions need answers before you're ready to indulge in any of the fun things to do on the weekend while staying in the Smoky Mountains.
Choose Your Cabin
There are deals for hotels available all the time, but if you want to experience an authentic Smoky Mountains experience, you need to stay in a cabin. Fortunately, there's a cabin rental for nearly every occasion, making it simple to pick one that's the perfect fit for your plans.
If you and your guests love hunting and fishing, then you'll want a cabin that places you in the forests or mountains, where it's quiet and keeps you feeling close to nature. Pair your stay with a visit to the local range to practice your shot, and you've got the makings of a fun experience.
Even better, you'll have plenty of chances to unwind back at your cabin, depending on the amenities you go for, such as our game room cabins or our hot tub cabins. Alternatively, you and the boys might want to experience the nightlife or remain close to top area attractions.
In that case, a cabin stay near downtown Pigeon Forge would be the perfect option. Whatever rental you choose, make it one that fits your plans. Below are some amenities and features you'll want to have:
Wi-Fi
Premium view
Full kitchen
Deck
And more!
Indulge in a Shot of Adrenaline
When it comes to Pigeon Forge vacation ideas, trying out adrenaline-pumping activities must be at or near the top of your list. Fortunately, there are several options available near your future cabin.
There's nothing like going on a whitewater rafting expedition in the Little Pigeon Forge River when the weather's nice. With class three and class four rapids possible, you'll have plenty of fun while remaining safe.
If you prefer staying dry, then a fun trip through the tree line might be more your speed. There are dozens of ziplining courses spread throughout the area, each with its unique views and difficulty rating.
Another option to consider is indoor skydiving. While not as adrenaline-heavy as the real thing, it's much safer and leaves you plenty of time to explore other options. The best thing about going to the extreme in the mountains is there's always something new to try, so don't be afraid to explore.
Speaking of Shots…
There's nothing like enjoying drinks with your friends, which Tennessee takes seriously. Consider going on a distillery tour or simply browse the options for something to take back home during your stay.
We recommend trying the Ole Smoky Tennessee tour, where you'll get to sample the moonshine, enjoy delicious food, and be surrounded by live music for a fun time.
If moonshine isn't your group's thing, there are several wineries in the area, and there are dozens of craft beers and other drink options. Find the location that appeals most and enjoy time with your closest friends.
Don't Forget the Food
Pigeon Forge and the surrounding area also take their food seriously. From down-home Southern cooking to Asian fusion, you and your friends will have your pick of options. Some of our favorites are:
Blue Moose
Funky Buddha
Local Goat
The Old Mill Restaurant
If that's not enough, there are even more options in downtown Gatlinburg and other nearby towns.
Embrace Your Inner Tourist
Sometimes, the best things to try are the ones that every tourist wants to try. Have you always wanted to find out why they get so many visitors? Make your next trip the perfect opportunity to find out! Some ideas to get you started include but aren't limited to:
Dollywood
Titanic Museum
Wonderworks
Ober Gatlinburg
Anakeesta
Great Smoky Mountains National Park
If you feel like combining some of our ideas into one, you'll want to try out one of the many live dinner shows like Paula Deen's Lumberjack Feud or the Pirates Voyage and Dinner show for the perfect combination of food and entertainment.
Taking the Next Step
Now that you have a solid idea of how to proceed with your plans, the only thing left is to figure out what the group likes and reserve one of our beautiful Pigeon Forge cabins for the perfect guy's weekend in the Smoky Mountains!