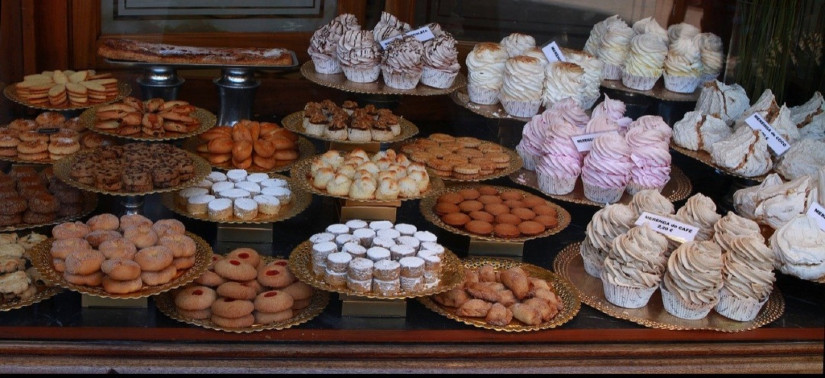 The Pigeon Forge area is known for its attractions and fun activities to do, but it's also known for its food. More importantly, Pigeon Forge boasts several dessert options so you and everyone else can satisfy your sweet tooth at a moment's notice. That's why we're taking the time to cover the best dessert options in Pigeon Forge, ensuring you make the best plans possible.
Making Your Visit Sweeter
The best part about the various Pigeon Forge dessert locations available is that each offers a different ambiance and menu, allowing you to choose according to your mood. Are you in the mood for ice cream? There are plenty of options. Do you prefer saving dessert for after dinner? We have you covered. Below are our top picks for your next dessert run:
Mad Dog's Creamery
When you want a bit of everything, this is the stop to make. Mad Dog offers various options from donuts to ice cream and funnel cake, making it arguably your best option when exploring sweet shops in Pigeon Forge. We guarantee you won't be able to narrow down your choices, ensuring nothing less than repeated visits are needed.
Old Mill Creamery
There's ice cream, and then there's old-fashioned ice cream that's hand-made. Visit Old Mill Creamery, where you can enjoy a yummy treat and elevate it by adding in extra flavors from the other shops in Old Mill Square. No matter how you choose to ice cream, you can't go wrong with stopping here.
Sawyer's Farmhouse Restaurant
At this restaurant, you and the others will have a chance to enjoy a meal before indulging your sweet tooth. Alternatively, you can do both simultaneously by taking advantage of their breakfast options like pancakes, waffles, French toast, and more. Even better, you can add ingredients like chocolate chips, spiced apple compote, or the classic M&M's.
Funnel Cake Factory
Funnel cake is a classic dessert during summertime or when visiting a county fair. It's also the primary focus for the team behind Funnel Cake Factory. Elevate the traditional funnel cake to new heights, whether you get the Fruity Pebbles variant or just add a scoop of ice cream. Alternatively, you can keep it simple by getting the original or a hot fudge cake.
Cookie Dough Monster
Unlike the version we all ate as kids and won't admit it, the cookie dough you get at this incredible location is safe to eat. Add your favorite candy like Reese's or other desserts like a cinnamon roll. Even better, you'll have the option to eat dinner beforehand, ensuring you've earned your sweets time.
Buzzed Bull Creamery
Combining liquid nitrogen and alcohol, this ice cream shop is the perfect destination for adults looking for a dessert with an edge. They offer multiple flavors and even provide a non-alcoholic option so the kids can enjoy the creamiest ice cream treat available.
The Apple Valley Creamery and Bake Shop
Sometimes, you need homemade flair that feels like you're getting spoiled by grandma. For those moments, you can't go wrong with visiting the Apple Valley Creamery and Bake Shop, where you can get homemade sweets made from scratch.
Whether you want cookies, brownies, or even apple cobbler, you'll find it here at this Pigeon Forge bakery. In addition, they also provide more than 60 ice cream flavors, so you're sure to find the perfect flavor combination to suit your taste buds.
Stay in our Pigeon Forge Cabin Rentals
In Pigeon Forge, there are so many desserts and so little time to try them all in one day. Fortunately, our Pigeon Forge cabins keep you close to the best dessert options in Pigeon Forge so you can make repeat visits a reality.
Even better, our rentals come with various amenities like a hot tub, game room, or pool access, ensuring you can make your next vacation the best one yet!