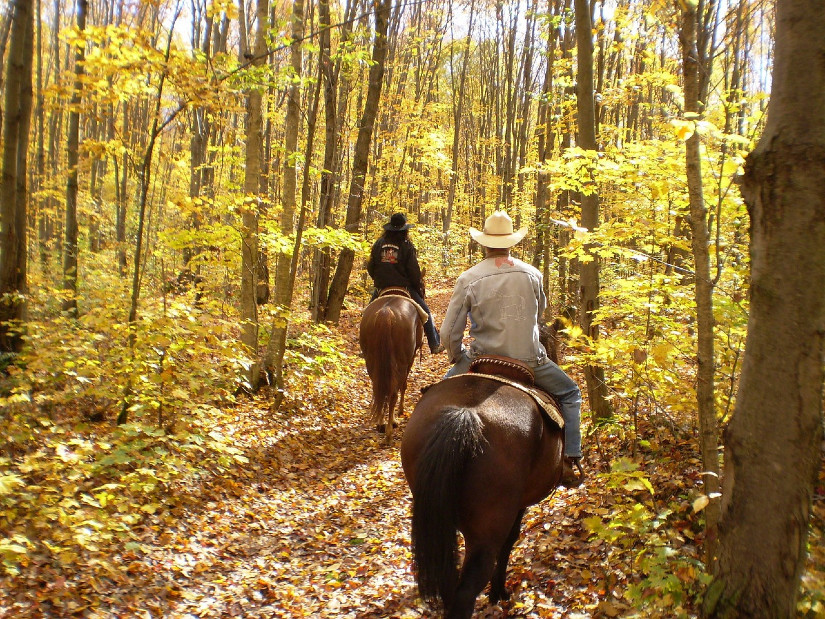 Vacations are all about family and friends finding fun things to do, which is why horseback riding in Pigeon Forge is such a popular activity for those who visit the Smoky Mountains. Whether you're looking to remain active or simply want a unique way to catch scenic views, you can't go wrong spending time with the horses.
Where to go Horseback Riding
Horseback riding in Pigeon Forge, TN, is one of those activities that require no experience, making it easy for everyone to enjoy. All you have to do is make sure you're working with well-trained horses and knowledgeable guides, so your group remains safe. To help you get a head start, we're breaking down the best options available in the Pigeon Forge area.
Five Oaks Riding Stables
With a location right on the Parkway near Pigeon Forge, Five Oaks Riding Stables offers an excellent environment for families or groups to enjoy horseback riding. You and the others in your group will have access to more than 70 acres, during which you'll discover unique sights.
After riding, you'll be close to other exciting things to do in the area, like the Adventure Park Zip Lines, creating plenty of adventure during your Pigeon Forge vacation.
Big Rock Stables at Ponderosa
The Big Rock Stables at Ponderosa offer the perfect solution when you want to ride horses but want things to be quieter. Experience a peaceful day of horseback riding away from the hustle and bustle of downtown Pigeon Forge on the 3.5-mile trail.
While riding, you and the others will discover gorgeous examples of the mountain scenery for a beautiful ride. After a fun ride, everyone in your group will have access to other activities like ATV rides, a petting zoo, a fishing pond, and more, ensuring hours of fun and entertainment.
Jayell Ranch
Enjoy a four-mile-long trail and more when you go horseback riding at Javell Ranch. During your visit, you and the others will enjoy gorgeous views of Mt. LeConte and other sights. Activities like ATV rides and zip lines will keep everyone entertained when not riding.
If that's not enough for your group, you'll be close to several other fun activities to do in Pigeon Forge, ensuring the fun never stops until you're ready. When not playing, there are several shopping and dining options available nearby.
Waldens Creek Stables
Without a doubt, you can't miss visiting Waldens Creek Stables if you want to go horseback riding. Upon arrival, you'll find four different trails that provide unique challenges and experiences. With the trail rides lasting 1-3 hours, everyone in your group can pick how long they want to ride.
Everything is themed to represent the Wild West, which includes guided wagon rides and a Wild West supper show, among other options, to make things more fun. Don't miss your chance to make fun memories on your next vacation.
Maximizing Your Vacation
No Pigeon Forge vacation is complete without a great Pigeon Forge cabin rental to go back to after a fun day. Our cabins provide a wide selection of amenities, such as a hot tub, a game room, or jetted tub, among several other options. Play and relax every day you're here when not horseback riding in Pigeon Forge, creating the perfect experience for you and your guests!