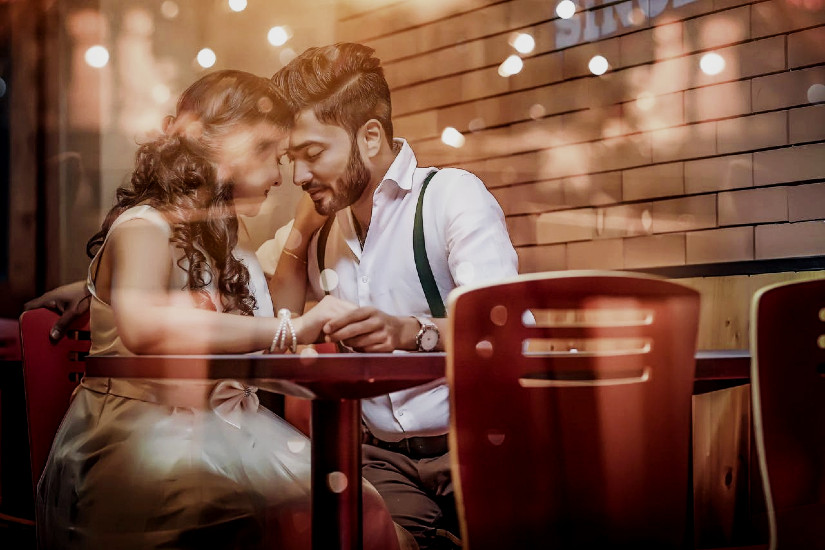 Vacations to Pigeon Forge happen all the time. However, treating you and your sweetheart to a fun and romantic date night adds a little something special to the trip. To help you make your next getaway the most romantic one yet, we've put together our top five date night dinner options in Pigeon Forge.
What's in a Date?
The key to planning the perfect dinner date for you and your sweetie is to choose the option that best matches your style and desire. Sometimes, you want something more casual, while other times, it's the perfect occasion to crank the romance dial up to 11. Our top picks for the best restaurants in Pigeon Forge to plan your date are:
Smoky Mountain Brewery
Casual and fun are the name of this date. Grab some chicken wings in your favorite sauce, or switch it up with a Philly steak sandwich. Smoky Mountain Brewery offers a comprehensive menu selection paired with a healthy number of drinks for the perfect stop during a casual date.
Gaucho Urbano Brazilian Steakhouse
Are you ready to go exotic for your next date night dinner? This Brazilian steakhouse is the perfect solution. The servers bring different types of meat on sticks to carve right at the table. During the meal, you'll have access to the Harvest Table and Chef's Table for the opportunity to enjoy a wide selection of Brazilian dishes that'll have your tastebuds singing.
Crystelle Creek Restaurant
One of the most romantic restaurants in Pigeon Forge, TN, you and your partner will enjoy a little bit of everything during your date. Crystelle Creek Restaurant boasts garden landscaping, a 150-foot-lit tree, and proximity to the river for incredible ambiance. In addition, you'll love the food offered, ranging from Italian dishes to barbecues plus even seafood and burgers.
The Greenbrier
If you're all about the perfect combination of excellent food and drink, you'll love The Greenbrier. During your date, you can start with baked spinach dip or go straight for entrees like pan-seared chicken and scallops. They also provide pork chops and different cuts of steak. In addition, they offer a large selection of wine, bourbon, and craft cocktails for the perfect complement to your meal.
Johnny Carino's
If you're looking for a romantic evening above all else, you can't go wrong with choosing Johnny Carino's. The restaurant boasts a wide selection of Italian dishes, such as:
Handcrafted Pizza
Homemade Lasagna
Seafood Dishes
and More!
Besides the delicious meals, you and your date will also enjoy access to an incredible selection of wine, beer, and cocktails, including Italian Margaritas! After eating and drinking your fill, find room for dessert because you don't want to skip out on the Italian Chocolate Cake, Seasonal Cheesecake, or Tiramisu!
Plan Your Date Night Now!
What if you can't choose the perfect date night while on vacation? That's fine when you stay in one of our Pigeon Forge cabin rentals. Our rentals boast a wide selection of amenities and keep you close to everything so you can indulge in as many date nights as you want. Plan your date at one of these date night dinner options in Pigeon Forge to make beautiful memories!