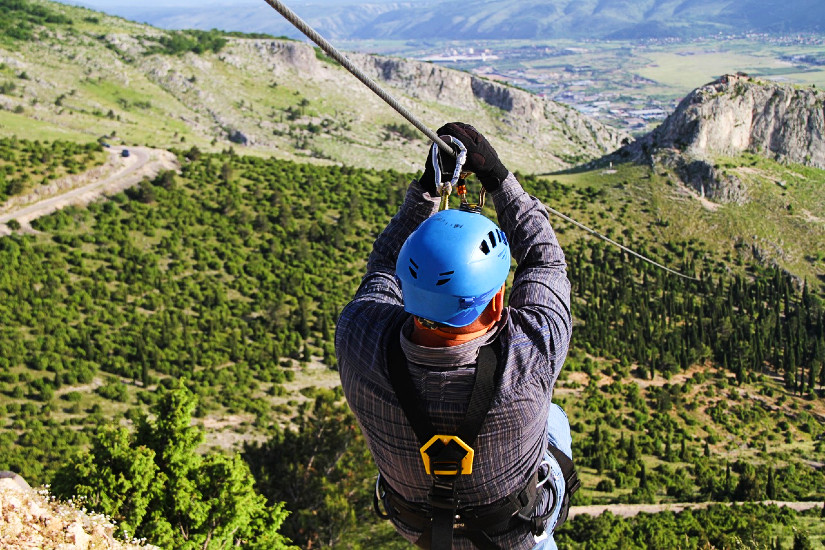 It's no secret that Pigeon Forge is an incredible city to visit for holidays, a long weekend, or to enjoy time with family you haven't seen in a long time. However, Pigeon Forge has plenty to offer visitors who travel during the week. That's why we will help you optimize your Pigeon Forge vacation during the week to its full potential, ensuring fun memories and good times for everyone.
The Fun Never Stops
The first rule of a vacation to Pigeon Forge and the surrounding area is the fun never stops. Even on a random Tuesday, you can find something unique to try, making the place one of the most popular in the country. With that said, we've put together some Pigeon Forge activities to add to your plans to help you get a head start.
Become One with Nature
The simplest and often the most fun way to have a good time, no matter the day of the week, is to experience everything nature offers in the Smoky Mountains. The best way to get deep into the experience is to try an outdoor hike.
We recommend the Ramsey Cascades Trail. The trail not only takes you through the most beautiful scenery, including the tallest waterfall in the national park, but it also offers just enough of a challenge to be interesting.
However, if hiking is outside your wheelhouse, many other ways exist to experience the Smoky Mountains' beauty. One option gaining popularity year over year is using a guided trail ride on ATVs. With pure speed in your hands, you could travel across 6,000 acres of prime scenery, depending on the trails you choose.
Besides the trails, you can travel the treetops through ziplining, letting you get a bird's eye view of the terrain, creating unmatched sights you'll never forget. No matter how you play outside, Pigeon Forge has everything imaginable.
Junction 35 Spirits
When not challenging yourself in nature, you'll likely want to take it easy and avoid the largest tourist traps. If that sounds like your group, you'll love Junction 35 Spirits. This company prides itself on its distillery talents and wants to share them with everyone in a fun restaurant setting.
Whether taking advantage of Burger and Beer Mondays or proving your skills at Trivia Tuesdays, you can't go wrong with good food, good drinks, and the excellent company of those who matter most.
Country Roads Axe Co.
When you think of fun and low-key entertainment during the week, it's highly possible that ax throwing didn't make your list. Well, now is the time to change that by scheduling a night to hang out at Country Roads Axe Co. Here, you'll enjoy a wide range of axe-throwing games, including but not limited to:
Zombie Challenge
AXE-Tac-Toe
Rotating Bullseyes
and More!
In addition to the fun games, they make sure to keep you fed and watered, thanks to several types of pizzas and 20 unique beers and other drinks. Without exception, this is one way you'll love making Thursdays and other days of the week your favorite night ever.
The Island and Beyond
We all know about playing at major attractions during the weekend. However, if you prefer to avoid the largest crowds while still having fun, take advantage of your Pigeon Forge vacation ideas during the week.
Up first is The Island, which is considered to be one of the most popular attractions available. With a boardwalk experience, you'll walk around and find many things to grab your attention. Step into the shops to find the perfect souvenir to take home or ride on the Great Smoky Mountain Wheel to see Pigeon Forge from up high.
Tip: Do this when the lights are on at night for a better experience.
Another all-time favorite is Dollywood, where you can experience everything this attraction offers. You'll find it all, from rollercoasters to incredible food and fun shows, when you visit.
Tip: A mid-day Wednesday visit is likely less crowded than Saturday, increasing your chances of shorter lines and making it a win-win for everyone.
In addition to these big names, there are dozens of activities and other attractions to try, like the Titanic Museum, Alpine Coaster, and Historic Old Mill, to name a few options. Scout your favorites and make powerful memories that last long after you've returned home.
The Power of Food
We've mentioned food before, but there's something special about eating at a "Tennessee" restaurant. We're talking about down-home good old Southern cooking. If you're drooling at such yumminess, you must add Sawyer's Farmhouse to your list of stops.
While other restaurants will get the job done, you don't want to miss out on menu items, such as gravy-topped biscuits and pancakes, among plenty of other menu items. In addition, their breakfast dishes are available all day.
Pigeon Forge Cabins Complete the Experience
Without a doubt, the best way to maximize a week in Pigeon Forge is to enjoy an authentic cabin experience.
Our Pigeon Forge cabins provide several amenities like hot tubs, private pools, game rooms, and more. As a bonus, they're positioned close to top attractions and destinations, making it easy to visit your favorites repeatedly. There's never been a better time to make your Pigeon Forge vacation dreams come true for you and your loved ones.