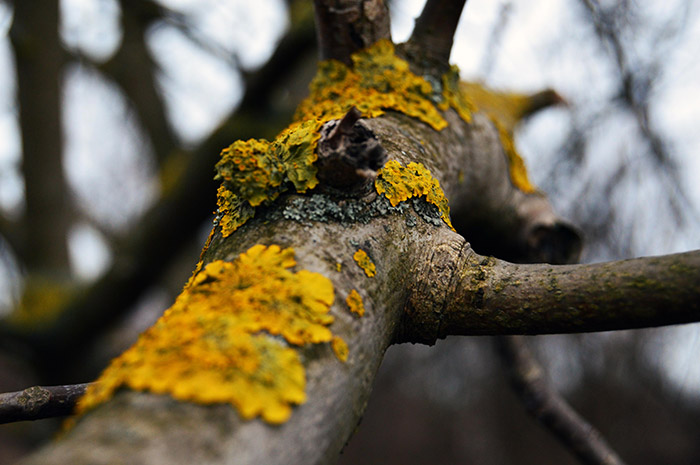 Rocks covered in silver-flaked lichens and green moss line the trail. Trees rise towards the sky, encompassing hundreds of years of history within the rings of their trunks. Nature and its mechanisms are truly fascinating, and the Great Smoky Mountains National Park is no exception. Sprawling out over the 816 square miles of the park are countless spots that are, to put it simply - mystical.
It, however, can be a bit difficult to decide where to go find a bit of nature's magic in the Great Smoky Mountains National Park. While you can definitely be certain that anywhere you go in the park boasts its fair share of splendidly beautiful scenes. From breathtaking waterfalls to fields that rest at nearly 5,000 feet elevation, the Great Smoky Mountains is one place where you can be at home in the beauty and freedom of nature.
Here are 5 uniquely magical spots in the Smokies where the beauty of old trees, freshly bloomed flowers, and countless ferns create an atmosphere fit for a fairy, wood elf, or just an ordinary human with a child-like fascination with the beauty of nature.
#1 Mingo Falls
The only spot on our list that is not a Tennessee point of interest, Mingo Falls rests just over the mountains in Cherokee, N.C. The reservation is about an hour drive from Gatlinburg, TN, making this the perfect day trip for anyone looking for a simply wondrous spot in the Smoky Mountains.
At 120 feet, Mingo Falls is one of the tallest falls in Southern Appalachian mountains and simply spectacular after a heavy rain or a snow melt. Keep in mind that while the hike is only 0.4 miles, the hike is quite steep, compromising of 161 steps to the waterfall.
However, it well worth the effort. There's no doubting why the Cherokee held this place as sacred. Arrive early in the morning, when the morning fog creates an even more enchanting feel to the waterfall (and even better it's far less crowded at this time of day during peak season).
Insider Tip: While it may be tempting to walk closer to the falls, guests should note that the rocks are extremely slick. So if you do decide to embrace your inner wood sprite, please do so with caution.
#2 White Oak Sinks
During the spring, White Oak Sinks would make any mythical creature feel right at home. If you time your trip accordingly, you'll be graced with the forest floor's splendid springtime frock of with phlox and trillium.
This trail is a well-known secret amongst frequent visitors to the Smokies. The trail is rests off the "Schoolhouse Gap Trail" just past the "Turkeypen Ridge Trail" junction. You won't find this trail on any map of Great Smoky Mountains National Park, but it's well worn and, thus, easy to find.
There are two highlights to this magical spot in the Great Smoky Mountains. First, the vast amount of wildflowers you'll find. There are around 30 or so species that frequently grow in the area, including the Pink Lady's Slipper, Bishop's Cap, Shooting Star, and more. This area becomes a canvas for nature's bright color palette of new life each spring and is bound to bring out the childlike wonder of even the most schedule-keeping, stressed-out adult.
Second, you'll notice that even on hot summer days this area seems to be cooler. This is due to the abundance of sinkholes and caves in the area. The 4 caves and countless sinkholes create a sort of natural air conditioning that keeps the area cool, even during the hottest months. There is even one waterfall that tumbles into and disappears into a cave, making for a truly fantastical sight.
Insider Tip: White Oak Sinks opens back up to the public after March 31, 2015. It has been closed due to a outbreak of white-nose syndrome in the local bat population.
#3 Metcalf Bottoms
If you're in the mood to revisit the magic of careless childhood days long gone, this Great Smoky Mountains National Park swimming spot offers guests a chance to cool off from the summer heat in true mountain style.
There are several picnic areas where you can enjoy grilling hamburgers and hot dogs. After a cookout in the mountains, guests young and old alike will enjoy wading in the river during a humid summer day.
Metcalf Bottoms rests near the Little Greenbrier area, allowing you to schedule even more fun after your whimsical trip to this swimming hole perfect for careless children and kids at heart.
#4 Gregory Bald
There's something stunning about high elevation that rests at nearly 5,000 ft. European settlers used to use this field to graze cattle, but now it is a simply stunning place to take in the beauty of nature.
The 10 acre grassy meadow just begs for visitors to run free like a frolicking deer. This makes a great place to enjoy a picnic or a good book in the warm sun. While Gregory Bald's views are stunning year-round, this area is truly stunning in mid to late June.
It's during this time that guests can enjoy looking at azalea's so splendid that even the British Museum of Natural History has taken specimens of them. These flame azaleas light up the field with their fiery shades of bright red, wind red, orange, salmon, yellow, white, pink, and even multi-colored plants. It could be this fiery air from these flowers that adds to the festive playful atmosphere of this area. Some hikers describe this area as filling them with excitement and vigor.
So if you're in the the mood to hold your arms open, twirl around, and sing "The Sound of Music", this might be the place for you. However, guests should be aware that this10 mile roundtrip hike is quite strenuous. (It might be advisable to take a break before belting it out like Julie Andrews).
Insider Tip: Guests should note that Parson Branch Road, the road leading up to Gregory's Bald, is closed during the winter. Also, this road begins past the Cades Cove Visitor Center on the Cades Cove Loop, so plan accordingly to accommodate traffic on this well traveled road, particularly in the peak season.
#5 Grotto Falls
You'll reach this magical Great Smoky Mountains National Park spot via the Trillium Gap Trail, which winds through an old-growth hemlock forest and runs behind a 25 foot waterfall. This cool, damp environment is perfect for those who want to cool of from the summer heat (as well as a favorite haunt of salamanders).
The hike is a total of 3 miles round-trip and is moderately difficult. This trail holds the distinction of of being the only waterfall that you can walk behind in the Great Smoky Mountains National Park.
As you walk under the falls you'll hear and feel the might power of the water plummeting into the pool of water before you.
Insider Tip: Watch your step when walking behind the water, particularly in the winter, since the area around the falls is perpetually slick.
Final Thoughts on Magical Spots in the Great Smoky Mountains National Park
While these five spots offer their own bit of magic, one thing is certain guests will find nature's magic around every turn in the park. While staying at your Pigeon Forge cabin rental, it's important to get out and discover what makes this area truly unique and special - the natural splendor that's in abundance everywhere.
Written by Brittany Tipton