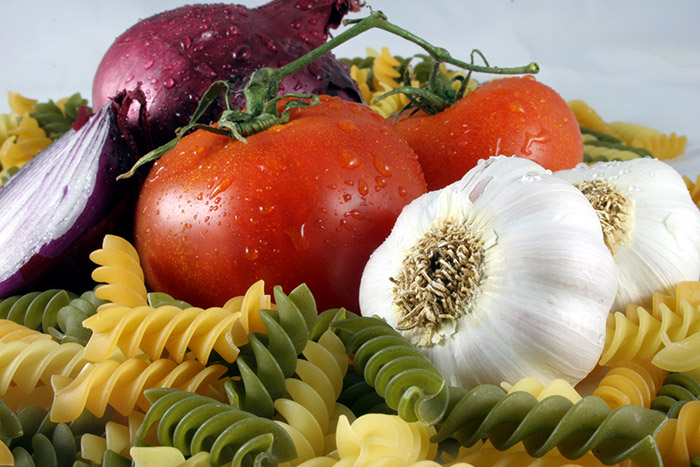 Pigeon Forge and the greater Smoky Mountain area don't necessarily conjure images of healthy food and lifestyles. In fact, it's the exact opposite - piles of fried food and oversize portions tend to be the norm. If you're looking to stay healthy, however, you'll find options that offer the freshest ingredients in the East Tennessee Hills.
Whether you're looking for a grocery store where you can stock up on vitamins and organic snack foods or a great restaurant where you can eat a meal made from fresh ingredients, these spots help you stay healthy in the Smokies.
Healthy Smoky Mountains Spot #1
Whole Earth Grocery
If you're looking to stock up on your favorite organic snacks and groceries, this is the place to go in the Smokies. Offering everything from canned goods to bread, coffee to chocolate, Whole Earth Grocery offers vacationers a wide variety of organic and natural products. This grocer also features a selection of vitamins, supplements, and aromatherapy products.
Whole Earth Grocery proudly carries Blue Smoke coffee, a small-batch coffee roasting company that offers several different varieties of coffee, such as "Appalachia," a medium roast blend of Tanzanian and Sumutra with overtones of spice and chocolate, and "LeConte", a mountain roast made from Ethiopian Yirgacheffe beans. In addition to this small-batch coffee, Whole Earth Grocery provides shoppers with a wide selection of herbal teas as well.
This organic grocery store in Gatlinburg also serves lunch daily offering plenty of vegan and vegetarian options, including fresh-made lentil burgers, as well as twists on Southern favorites such as their famous Chicken Salad recipe passed on from Grandma Whaley, the previous owner of the store.
If you're looking for a great place to find organic groceries or a lunch made from the freshest ingredients, Whole Earth Grocery is a definite must on your Smoky Mountain vacation.
Contact:
446 E Parkway #4
Gatlinburg, TN 37738
Hours:
Mon.- Fri. 10am-6pm
Saturday 10am-5pm
Lunch Served: 11am-3pm
Healthy Smoky Mountains Spot #2
Misty Mountain Soap Company
Being healthy isn't just eating good food and exercising - taking care of your skin is a crucial (and fun) part of a holistic health plan. At Misty Mountain Soap Company, guests can enjoy locally-made, paraben-free lotions, soaps, cleansers, and more!
Misty Mountain Soap Company got its start 15 years ago and has grown to a large operation when the owner became inspired by how much natural goat's milk soaps and lotions helped her elderly mother and daughter with sensitive skin. Now, the company spans 4,000 square feet and includes two locations in the Glades Arts and Crafts Community.
What can you expect with a visit to Misty Mountain Soap? Basically, everything you could buy at a supermarket - only these products are either all-natural or mostly natural and made from the finest botanicals, herbs, vegan oils, essential fragrance oils, butters, and goat's milk. These products not only feel great but are simply splendid for your skin.
Guests will find these products at Misty Mountain Soap:
Body Butter
Salt Scrubs
Sugar Scrubs
Lotion
Body Wash
Body Mist
Bath Bombs
Massage Oils
And More!
These products are perfect for guests staying in Smoky Mountain cabins with jetted tubs. Stock up on these products to pamper yourself both on vacation and when you head back home.
Contact:
849 Glades Road
Gatlinburg, TN 37738
(865) 325-8084
601 Glades Rd #25
Gatlinburg, TN 37738
865-436-5553
Hours:
Mon.-Sat. - 10am-5pm
Sun. 1pm-5pm
Healthy Smoky Mountains #3
The Cabin Cafe
Located across the street from one of Misty Mountain Soap Company's location is The Cabin Cafe. Like Whole Earth Grocery, The Cabin Cafe uses fresh ingredients to create delicious, fresh lunch dishes that provide a break from the standard fried food fare of the Pigeon Forge Parkway.
Featuring delicious salads, scrumptious sandwiches (including a delicious egg salad sandwich), and desserts made daily, this restaurant offers a cozy cabin atmosphere and friendly staff.
Even better, while you're enjoying a delicious meal, you can enjoy looking at locally made art pieces. If you need a healthy lunch while browsing through the Glades Arts and Crafts community, this is the perfect place to stop.
Contact:
600 Glades Road, #10
Gatlinburg, TN 37738
865-325-1000
Hours:
Sunday-Saturday 11am - 4pm
Healthy Smoky Mountains #4
Rabbit Food
Located in Sevierville, TN, this organic and natural marker offers organic, GMO-free produce that is delivered once weekly. Offering a large variety in a small space, guests will be able to find everything from organic potato chips to organic sweet potatoes.
The once-a-week produce shipping has become known and "Organic Produce Day" and keeps customers returning for some of the most deliciously fresh fruits and vegetables they've ever tasted.
Contact:
400 Park Road #113
Sevierville, TN 37862
(865) 774-7097
Hours:
Weds.- 11-6Thurs. - 11-5
Fri. - 11-6
Sat. - 11-5
Other Ways to Stay Healthy in the Smokies
There are plenty of other ways to stay healthy in the Smokies outside from these spots. Here are a few suggestions.
Dine-in Your Cabin
While it is nice to eat out and enjoy a meal you haven't had to cook, your Smoky Mountain cabin rental allows you to cook meals at your own schedule and with your own ingredients, letting you make your meals as healthy as you wish. Whether you chose to take advantage of your cabin's kitchen or outside on the charcoal grill, you can take pride in whatever healthy concoction you come up with.
Gluten-Free Menus
Many restaurants, including Applewood Restaurant, Mellow Mushroom, Chop House, Calhoun's, J.T. Hannah's, Smoky Mountain Brewery, Thai Palace, The Melting Pot, McAlister's Deli, Logan's Roadhouse, Carino's Italian Grill, Blaine's Grill and Bar, No Way Jose's Cantina, offer a gluten-free menu. Other places such as the Dixie Stampede and Gigi Cupcakes offer guests gluten-free items on Fridays.
Get out and Explore the Park
Hiking makes exercise fun! While it may be tempting to lounge in front of the fireplace watching TV, the mountains are much more interesting in person than from your cabin (we promise). Roam the hills and embrace your inner mountaineer.
Final Thoughts on Staying Healthy in the Smokies
While it may seem like staying healthy in the unofficial pancake capital of the world, you can find ways to have an enjoyable vacation and still stay healthy as much as you wish However if you do breakdown and eat some fried chicken, don't worry, we won't tell anyone.
Written by Brittany Tipton