Take an evening drive on the Pigeon Forge Parkway and you'll see mile after mile of glittering attractions and amusements. With shops, restaurants, and attractions of every possible kind, it's easy to forget that Pigeon Forge was once a peaceful farming town.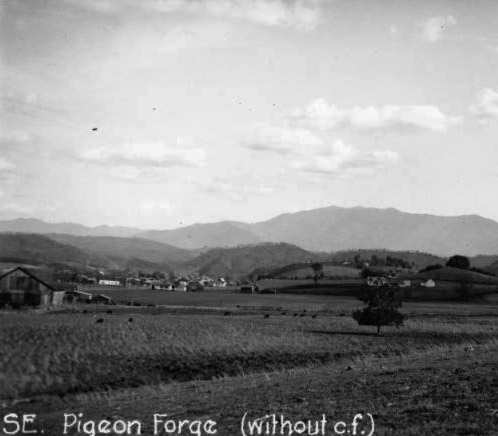 Photo Courtesy of The McClung Historical Collection, Knox Country Public Library
Pigeon Forge and the Smoky Mountains have come a long way from their humble roots. Now, this beautiful part of the country draws 11 million guests every year.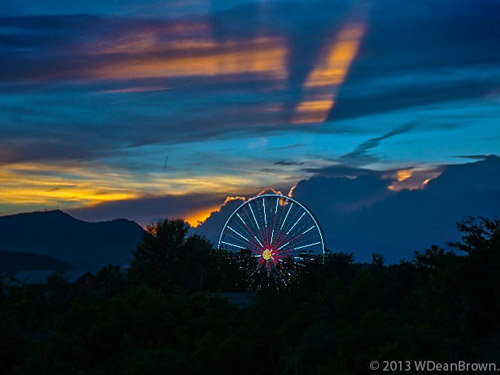 Unique Things in Pigeon Forge, TN
Pigeon Forge is famous for being a playground that's perfect for families, couples, and groups visiting the Great Smoky Mountains. Here are some of the things that Pigeon Forge is known for and why it makes such an incredible place for your vacation destination!
All of these qualities combine to make a place that's truly unique and undeniably fun. Discover these amazing things that make Pigeon Forge a year-round vacation experience. Why visit Pigeon Forge? There are more than enough reasons, but here are a few.
1. Family Fun at Dollywood
Dollywood Theme Park is definitely one of the highlights of any Pigeon Forge vacation. But where did Dollywood get its start?
The most popular destination in Pigeon Forge began as a western-themed attraction complete with a train ride in 1961. After a change in ownership in 1977, this theme park was renamed "Silver Dollar City." The park continued to expand on its frontier-style entertainment complete with a general store, blacksmith, homesteads, and old-timey saloons.
In 1986, famous Sevier county native and country superstar Dolly Parton joined with the park's owners to update the theme of the park to closer reflect Smoky Mountain heritage. Now named Dollywood, this once small attraction is now a world-class theme park with roller coasters, water slides, and thrill rides. Today, this park shares Smoky Mountain culture, crafts, Dolly's signature charm, and music with thousands of visitors every year!
2. Gateway to the Great Smoky Mountains
Pigeon Forge rests a short drive from the Great Smoky Mountains National Park, the most visited park in the country. In 2014, over 10 million visitors traveled to see the views, hiking trails, wildlife, and historic homesteads of the Smokies.
It's well worth coming to the Smoky Mountains to see what the national park is like for yourself, but we can give you a few "must-sees."
With over 800 square miles of protected wilderness and 900 miles of hiking trails, some spend a lifetime exploring the mountains of Tennessee. Best of all, the Smoky Mountains are one of the few national parks in the nation without an entrance fee. With incredible natural beauty and wildlife only a few miles away, a trip to the Smokies is a great way to perfect your Pigeon Forge experience.
3. Car Shows
Of all the special events in Pigeon Forge's action-packed calendar, car shows and expos stand out as some of the most iconic and enduring parts of Pigeon Forge's identity.
There are dozens of car shows and roundups for enthusiasts of different models and brands. But then there are the big-grandaddy rod runs that truly leave their mark. The big 3 car shows are:
The Spring Grand Rod Run
The Fall Grand Rod Run
Shades of the Past Car Show
On the weekend of these events, the Pigeon Forge Parkway fills with sweet rides from across the nation. Why is Pigeon Forge the center of these fantastic events?
Maybe it's the wide lanes of the parkway surrounded by glittering attractions. Or the scenic mountain peaks of the Smokies serving as the perfect backdrop. Or maybe it's the proximity to the beautiful scenic roadways of the national park. Whatever the reason, car shows are huge in Pigeon Forge and draw gear-heads and enthusiasts from across the nation who come to admire one-of-a-kind custom cars.
4. Something For Everyone
With dinner shows, mini-golf, outlet shopping, go-karts, zip lines, helicopter tours, horseback riding, and indoor sky diving, there's more than enough to see in Pigeon Forge. With interactive attractions like the Titanic Museum and big stage venues like the Country Tonite Theater, there's a huge range of sights and experiences to behold.
Whether you want to take a peaceful stroll in Patriot Park or see the historic Old Mill on the Little Pigeon River, it's easy to see that there's something for everyone in Pigeon Forge, TN.
5. Smoky Mountain Cabin Vacations
Staying in a Smoky Mountain cabin is without a doubt one of the most unique ways to experience Pigeon Forge. While you could choose to stay in a hotel on the Parkway, it's easy to find great rates on log cabins in secluded settings or in beautiful resort communities.
Not only are cabin rentals in Pigeon Forge close to everything that makes this town so special, but they also come with excellent amenities. Hot tubs, pool tables, jetted tubs, and fireplaces come standard in many log cabin rentals. Many resort cabins come with seasonal pool access, while other luxury rentals feature theater rooms, saunas, and even private indoor pools.
When you watch the sunset from your Pigeon Forge cabin's deck with a view, you'll know you're getting the best possible Smoky Mountain experience by renting an authentic Tennessee cabin.
Final Thoughts
Every year, new attractions and restaurants come to Pigeon Forge to bring families more excitement and wholesome fun than ever. Some fantastic new additions to your Pigeon Forge itinerary are the Paula Deen Restaurant and The Island, a brand new shopping area complete with attractions and restaurants.
The future of Pigeon Forge seems brighter than ever, so bring your friends and family to Pigeon Forge for a vacation for memories to last a lifetime.
If we missed anything that makes Pigeon Forge a special place, comment and share your favorite things about this beautiful part of the country!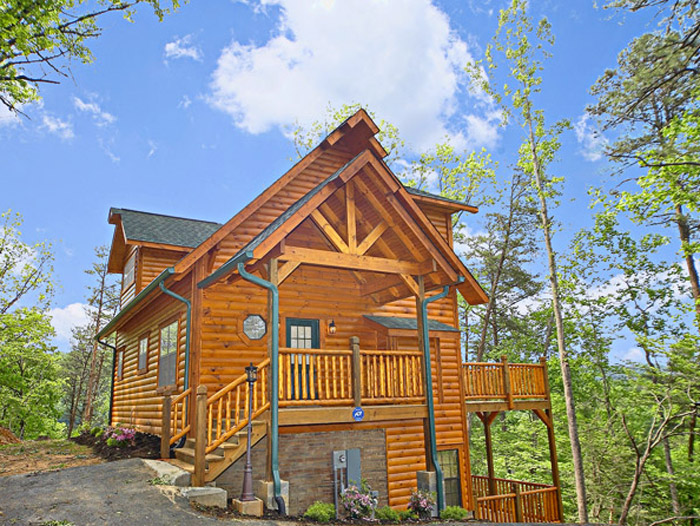 Written by Mark Frazier