Many people simply love the Smoky Mountains - it's a great place to live or visit. Plus, the Smokies have real crowd appeal. In 2014, over 10 million people visited the Tennessee mountains. With so many people choosing Pigeon Forge, this clearly a prime destination for adventure and fun.
Beautiful mountain scenery and great attractions make the Smokies truly special, but it's hard to imagine how you can improve a Pigeon Forge vacation.
As it turns out, the top way to make a Pigeon Forge getaway even better is sharing it with your best pals! Getting good people together is always a recipe for a good time – can you imagine how much better the Smokies would be when you invite your friends on a vacation?
Here are the top 5 reasons to vacation with your friends in Pigeon Forge, TN and the Great Smoky Mountains!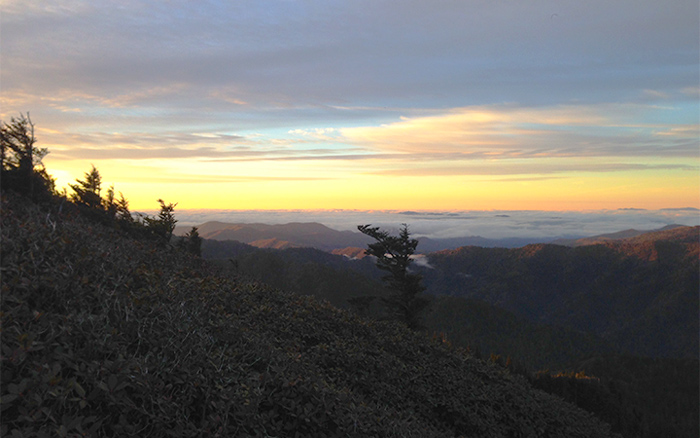 1. Share the Smokies
The best things in life should be shared – so why not share an awesome Smoky Mountain vacation with your friends?
If your good friends have never had a Smoky Mountain vacation, you know exactly what they're missing. From Dollywood to the Great Smoky Mountains National Park it's clear to see that the Smokies are something your compadres can't afford to miss.
After an awesome trip, your best pals are sure to thank you for showing them such an incredible part of the country. It's the least you can do!
2. Find Fun, Thrills, and Adventures
Pigeon Forge has no lack of thrilling attractions and activities that are perfect for friends to experience together.
From friendly competition of go kart racing or mini golf to thrilling rides like indoor sky diving or roller coasters at Dollywood, Pigeon Forge is bound to take your vacation up a notch.
For high octane-adventures, explore Smoky Mountain forests from the tree tops by zip lining or see mountain trails from an ATV! In the summer, you and your friends can get a rush from whitewater rafting on the Pigeon River and in winter to can fly down the slopes at Ober Ski Mountain.
In the national park, there are even more outdoor adventures to enjoy like hiking, horseback riding, kayaking, and fishing. For more laid-back entertainment, there's excellent shopping, dinner shows, and restaurants up and down the Pigeon Forge Parkway.
3. Gorgeous Scenery
Mountain views, waterfalls, streams, old-growth forests, wildlife, historic old cabins – these are just a few of the incredible things you can see in the Great Smoky Mountains National Park.
While exploring the great outdoors isn't everyone's idea of a good time, it's hard to deny the Smokies are a beautiful place. Pictures just don't do the Smoky Mountains justice, so be sure to bring your friends to the Tennessee mountains so they can see for themselves!
4. Luxurious Group Cabins
If the Smokies weren't already perfect enough for a getaway with friends, there are excellent group cabins to enjoy on your vacation.
When you pitch in on a larger cabin, your friends will get an even better rate by splitting the cost between more friends. Better yet, you'll be reserving a group cabin with plenty of space and privacy for your friends to relax and unwind just the way they like.
On top of a comfortable cabin, your friends can look forward to beautiful mountain views and great amenities like covered decks, hot tubs, and resort pools. Other decadent features you can enjoy are game rooms with pool tables or theater rooms for watching the big game or enjoying a hilarious movie.
Many cabins offer grills for enjoying a summer cookout in the fresh mountain air and some rentals come with outdoor fire pits for enjoying evenings under the stars.
Make this a Smoky Mountain vacation to remember by booking a luxury cabin with your best friends – you'll enjoy true Smoky Mountain luxury for a fraction of the cost and you'll have awesome company too!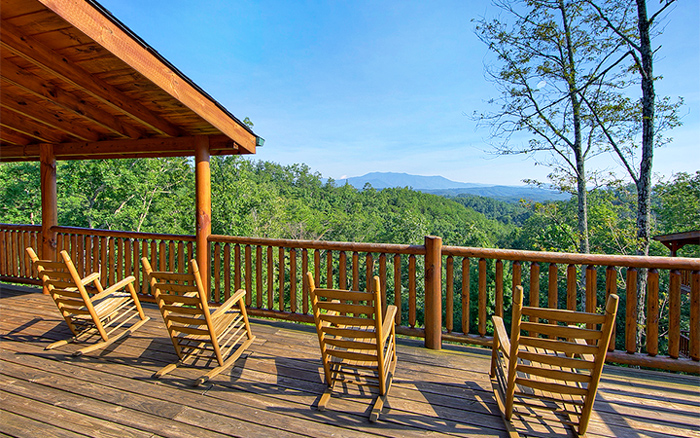 5. Reconnect With Your Pals on Vacations
Daily life can be so busy and it's hard to sit back and smell the roses with good friends. To catch up with the people who've got your back, there's no better way to reconnect than a trip with your buds or a girl's weekend.
There's something for everyone in the Smokies, so your group can always find something to enjoy. Plus, you're bound to have an awesome trip thanks to good company from the people you can really count on.
Ready to start planning a Smoky Mountain vacation with your closest friends? Our blog and area information pages are a great way to plan your trip. Also, be sure to book with Cabins USA in Pigeon Forge to save 15% on your cabin vacation in the Smoky Mountains!
Written by Mark Frazier