When the hectic pace of life starts to wear on you, it's definitely time for a vacation in the Great Smoky Mountains!
Luckily, there's no better way to escape the daily grind than our private cabin rentals! With beautiful forested settings, unforgettable mountain views, and the chance to see local wildlife, these peaceful Pigeon Forge cabins are ideal for resting and relaxing with those who matter most.
At the same time, you might have a few reservations about booking a secluded getaway. We've got some facts and tips to help set the record straight so you can be truly excited about booking a secluded cabin in Pigeon Forge, TN!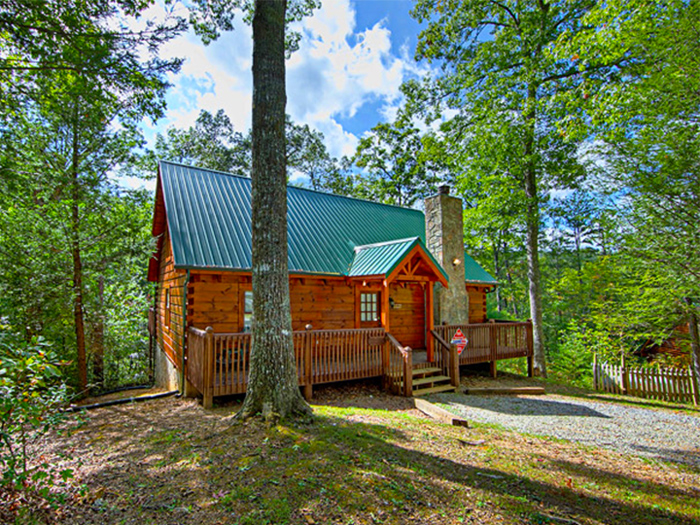 4 Myths About Secluded Cabin Rentals
1. Secluded Cabins Aren't Close To Town – Private cabins in Pigeon Forge usually give guests the best of both worlds – a peaceful retreat and quick access to the region's top attractions. When you book with Cabins USA, you won't have to sacrifice privacy and natural beauty for a great location close to the sights you want to see!
2. Paddle Faster if You Hear Banjo Music – Being in a peaceful part of the country may seem different or even unsettling if you're used to staying in more developed areas.
Even if vacationing in a rural part of Appalachia seems unfamiliar, your idea of staying in the mountains might change when you see scenic landscapes or the glorious stars in the night sky without the dulling effects of light pollution. After just one night in your cabin retreat, t's easy to see why so many people fall in love with the Smoky Mountains. Experience an awesome stay in our private cabins in the Smokies that are perfectly safe and offer a beautiful place to escape from your daily cares and worries.
3. Mountain Roads Are Scary – While we offer many secluded cabins that are reached via wide, flat, and well-maintained roads, some private rentals could be on roads that are more curvy or steep than visitors are used to seeing.
It's perfectly normal to feel a little nervous when driving on unfamiliar roadways (especially if you're trying to find your cabin at night!) That being said, the mountain roads in secluded areas are something our guests quickly adjust to. With a little practice, you'll be perfectly comfortable with driving in the Smokies!
4. Tips For Minding the Neighbors – Sometimes, booking a secluded cabin means having sightings of local wildlife like deer, turkey, and bears. While some guests would be happy to see a bear, we know that others would be less than thrilled. Not leaving food or trash outside is a good way to avoid unwanted encounters with bears and keep the neighborhood clean while you're at it!
Where to Find the Most Secluded Cabins in Pigeon Forge
When planning your secluded cabin vacation in the Smokies, don't forget that Cabins USA offers a 15% discount on all of our rentals! Enjoy a beautiful stay in a private log cabin and save your hard-earned vacation dollars during your getaway to the Smoky Mountains of Tennessee!
Written by Mark Frazier