Got some unused vacation time? Time to steal away to someplace beautiful with someone special! Why not take a trip the Smoky Mountains with your sweetheart?
Whether you're celebrating a honeymoon, an anniversary, or just a spontaneous romantic weekend away, the Pigeon Forge and the Smoky Mountains perfect for making special memories with someone who really matters.
To have a truly incredible trip, be sure to try some of our 7 fun things for couples to do in Pigeon Forge, TN!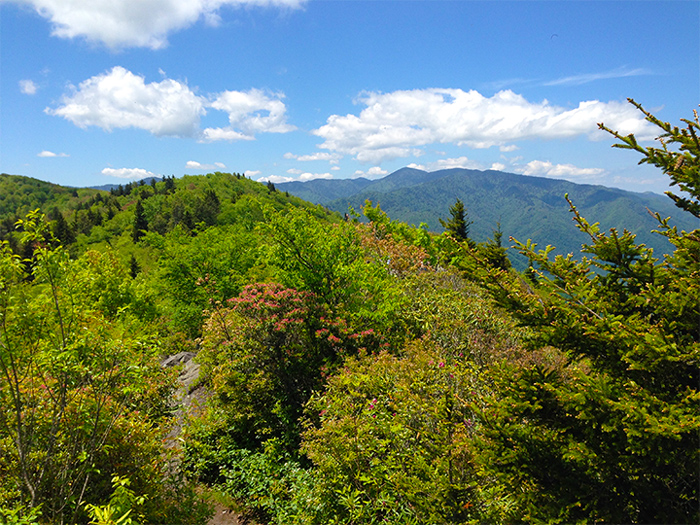 1. See Dollywood
This classic Pigeon Forge attraction is perfect for fun and perfect for people watching. With an excellent Smoky Mountain theme and world-class roller coasters, Dollywood is a excellent way to spend a day in the Smokies.
2. Compete with Go karts, Laser tag, or Mini Golf
They're just as fun as when you were a kid! While these may seem like child's play, being playful is a common trait among happy couples. Challenge your sweetheart to one of these games of skill and have a blast! Besides, these affordable activities are well worth winning some bragging rights.
3. Treat Yourself to a Soothing Couple's Massage
Vacations and getaways are all about relaxing, so start your trip off right by being pampered. You can be truly stress-free for the rest of your stay, plus you can be glad you tried something new together.
4. Experience Local Wine and Moonshine Tasting
The Rocky Top Wine Trail features 5 local wineries that offer a great selection of Smoky Mountain vino and free tastings. When you find one you like, take home a bottle to enjoy in private.
If you're interested in trying a local beverage steeped in history, try visiting some of the moonshine and whiskey distilleries in Downtown Gatlinburg. You won't believe the delicious flavors of white lightning like apple pie, cinnamon, southern pecan, and blackberry that you can try for yourself!
5. Escape To Nature in the National Park
Sometimes couples and newlyweds just want to get away from the crowds. While there are beautiful, must-see destinations in the national park like Cades Cove, Laurel Falls, Chimney Tops, and Alum Cave, these trails can be over-crowded.
Even though the Great Smoky Mountains National Park has the highest park visitation in the US, it's easy to find lesser traveled hiking trails and sights to enjoy with your sweetheart.
Instead of taking the beaten path, try a few of these perfect hiking trails for couples in the Great Smoky Mountains!
The Walker Sisters Cabin – Stroll through a quaint, historic mountain community on the Little Greenbrier Trail starting in the Metcalf Bottoms Picnic Area.
Andrews Bald – By taking the Forney Ridge Trail from the Clingmans Dome Parking area, hikers can reach the highest elevation mountain bald in the park that features inspiring, panoramic views and unique ecology.
Rainbow Falls – 2.2 miles into the Rainbow Falls Trail, you'll reach a towering 80' waterfall. For a challenging day hike, this trail continues 4 more miles to the summit of Mt. Leconte.
The Little River Trail – This relaxing, easy hike takes visitors past historic vacation homes and a beautiful stretch of the river in Elkmont.
The Middle Prong Trail – Starting out in Tremont, the Middle Prong Trail passes by evidence of an old logging community and several beautiful cascades with swimming spots.
Spence Field – For advanced hikers, try this 11 mile round-trip hike up to the Appalachian Trail. Starting on the Lead Cove Trail is the fastest way to this beautiful mountain bald.
6. Take a Stroll at the Island
This walk-able shopping area also features delicious restaurants and attractions like the Great Smoky Mountain Wheel, a 200' tall gondola ride that offers awesome vistas of the mountains by day and stunning views of the Pigeon Forge Parkway by night. Enjoy a great meal at a restaurant patio and watch the fountain light show when the sun goes down.
7. Reserve A Romantic Cabin in the Mountains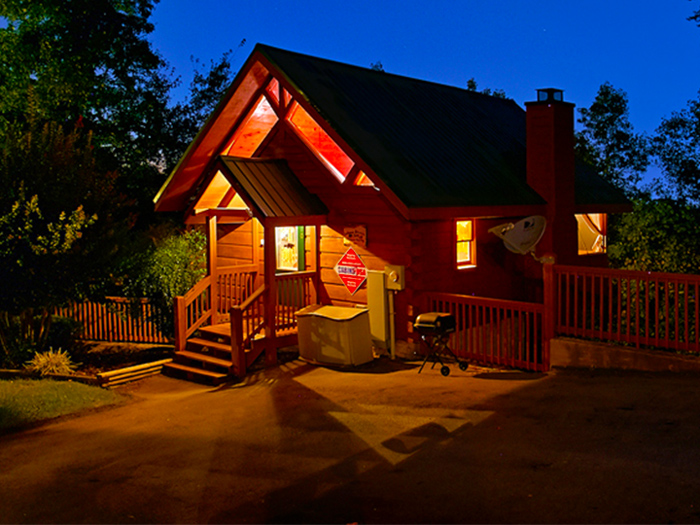 Find the perfect end to a perfect day at one of our lovely Pigeon Forge cabins for couples! These romantic, honeymoon rentals are perfect for you and your special someone to relax in comfort and privacy. Whether you're relaxing in a warm hot tub or just enjoying a beautiful mountain view, you'll be glad you booked a cabin for you and your sweetheart to enjoy together.
Written by Adam Shafer