With October 31st, just around the corner, we can all look forward to spooky thrills, trips to pumpkin patches, and the beautiful sight of the leaves changing their color. The Smoky Mountains are a spectacular place to spend the fall season and there are also tons of ways to enjoy Halloween!
Whether you want to go trick or treating for candy or find a terrifying haunted house, check out this guide with the top 9 Halloween events and activities in Pigeon Forge for 2017!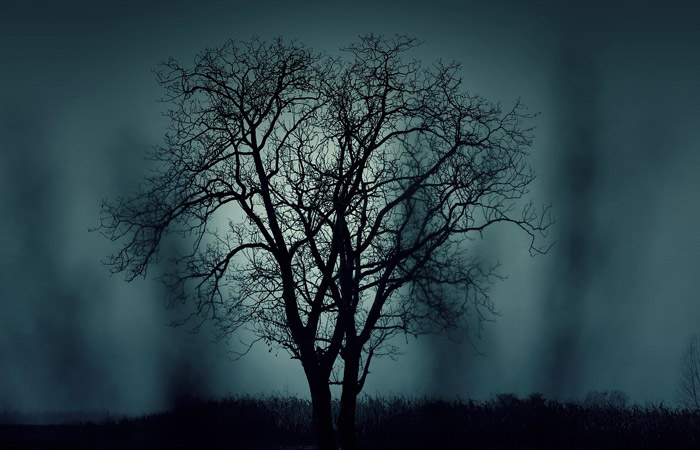 1. Pigeon Forge Community Center Halloween Party – Oct. 28
This family-friendly Halloween party at the Pigeon Forge Community center is filled with fun games, activities, characters, and lots of Halloween décor. If you dare, explore the haunted maze. Local businesses come to this event to hand out candy. Best of all, this event is free and open to the public. Come out from 5 pm to 9 pm for some spooky fun at the community center.
2. Halloween at the Island – Oct. 28
This excellent Halloween bash in downtown Pigeon Forge is free and open to the public. Come in your best Halloween costume to trick or treat at candy stations throughout the Island. Additionally, guests in costumes get half-price admission to rides at the Island.
Along with a costume contest, kids will enjoy other fun activities like ghost storytelling, hayrides, and a kid's circus. For adults, there's an after-hours costume party at Dick's Last Resort.
3. Kyker Farms Corn Maze – Sept. 30 to Oct. 30
Located a short drive from Pigeon Forge, Kyker Farms Corn Maze has Halloween activities for all ages. For younger kids, you can explore the pumpkin patch, the Corn Cob Swing, go on a hayride, and meet farm animals. The main attraction is this farm's 5 corn mazes. You can explore these during the day or go for a spooky night walk on their haunted trail. For some thrilling fun, check out their Zombie Blaster Adventure, where you'll fight off zombies with paintball guns!
4. Fright Nights at Ripley's Haunted Adventure - Sep. 30 to Oct. 31
Ripley's Haunted Adventure is a year-round haunted house that earns rave reviews for its terrifying surprises and special effects. Better yet, they turn up the terror every Halloween with their special Fright Nights series!
You can see this new show every Friday, Saturday, and Sunday in October from 6 pm to close. You can also see Fright Night on Oct. 31 as well! For 2017, the theme of Ripley's Fright Nights is "Contamination," a ghoulish twist on a pandemic that brings forth a hoard of the living dead.
5. Gatlinburg Kickoff Karnival – Oct. 31
Join the fun at the Ripley's Aquarium of the Smokies plaza on Halloween from 1 pm to 5 pm. This festival is the perfect place for kids to start their evening of trick or treating in Gatlinburg. On top of fun games, contests, and tons of candy, this Halloween event offers a short trick or treat safety presentation.
6. Halloween at The Mysterious Mansion
The Mysterious Mansion is putting together a new show for weekends in October! As the oldest haunted house in Gatlinburg, this spooky attraction really knows how to build suspense and scare the living daylights out of you. This year's theme is titled "House of the Macabre."
7. Outbreak Dread The Undead in Pigeon Forge
Go to the center of a zombie outbreak at the Hollywood Wax Museum in Pigeon Forge. This multi-million dollar thrill attraction is open 365 days a year, but it's fitting to experience this terrifying adventure during the Halloween season.
8. Ghost Tours in Downtown Gatlinburg
Come take a ghost tour of historic Gatlinburg to hear about real ghosts who are said to haunt the streets of Gatlinburg to this day. Learn about the haunted history of the Great Smoky Mountains and even have the chance to encounter an apparition for yourself. These popular tours require reservations, so book your ghost walk as soon as possible.
9. The Captured Escape Game
At the Gatlinburg escape game in the Gatlinburg Space Needle; you only have 60 minutes to escape before you're on the menu for the cannibal Craft Family. You'll have to solve puzzles, find clues, and get away before it's too late!
Final Thoughts
For your Halloween fun, you could always enjoy throwing a Halloween party at your own cabin in the mountains. Our cabins come complete with theater rooms that are perfect for watching your favorite horror movies. Some cabins also come with outdoor fire pits, the perfect place for telling a ghost story. Lastly, there's plenty of room for Halloween activities like carving Jack-O-Lanterns or toasting pumpkin seeds in the kitchen.
Book A Halloween Cabin in Pigeon Forge!
Written by Mark Frazier