Labor day has come and gone, so now it's time for fall!
October is just around the corner, so visitors and locals alike are exciting for the coming autumn season. With changing leaves, pumpkins, hayrides, ghost stories, and Halloween candy, what's not to love?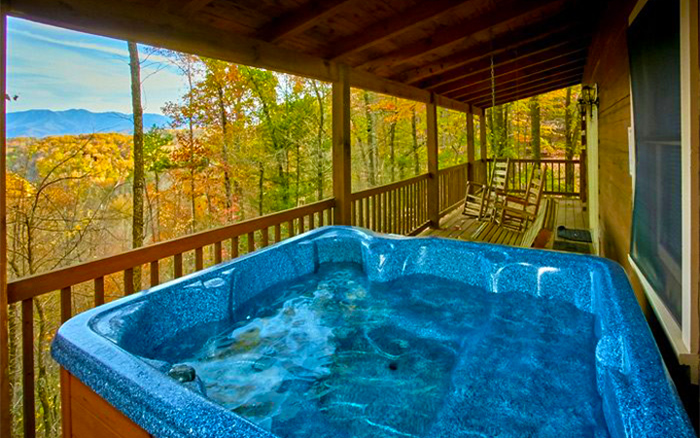 If you're like us, you definitely want to get the most out of this beautiful time of year – so we're here to help!
We've made this Smoky Mountain Fall vacation guide so you can find out what's going on in Pigeon Forge in October. Here are 10 incredible October events and activities in Pigeon Forge, TN!
1. Go Outside and Play
Beautiful weather, changing fall foliage, and gorgeous mountain landscapes make the Smokies an incredible place to enjoy the season.
Surely, one of the best ways to experience October in Pigeon Forge is to plan an outdoor adventure or two. Give a few of these a try when you're in town!
Horseback Riding in the national park
Zip Lines
ATV Tours
Mountain Coasters
Fly Fishing
2. Explore a Corn Maze
Corn Mazes – a delightfully fun fall activity for the whole family. See how much fun you'll have getting lost in a maze by paying Kyker Farms a visit when you're in the Smoky Mountains!
3. Guided Evening Hayrides in Cades Cove
There are few fall activities that can beat taking a hayride in beautiful Cades Cove. National park rangers guide these evening rides in the national park, so you're bound to learn a lot about the Smokies! Tickets $14 per person and rides takes place every Tuesday at 4:30 to 6:30 in the fall season.
As you can imagine, these hayrides are incredibly popular. Hayrides are first come, first served, so you'll want to arrive early to experience this excellent event.
Cades Cove Riding stables conducts other hayrides daily. Although these rides aren't led by park rangers, but they do offer an incredible chance to see the beauty of fall in Cades Cove.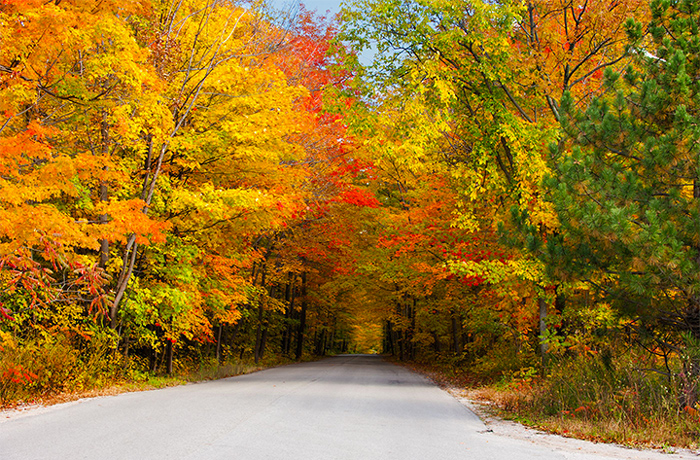 4. Enjoy Great October Events in Pigeon Forge
October is a truly action-packed time to vacation in Pigeon Forge. You'll find no shortage of great seasonal events that can make your trip truly special.
Fall Harvest Festival at Dollywood – Dollywood knows exactly how to celebrate the beautiful fall season in the Smoky Mountains. You can enjoy live gospel music, Smoky Mountain crafts demonstrations, thousands of illuminated pumpkins and beautiful fall decorations at Dollywood during this month-long event. All shows are included with Dollywood's admission price.
Wears Valley Fall Fest – This family-friendly, free fall festival in beautiful Wears Valley features art displays, craft-making, live-music, entertainers, story-telling, and plenty of delicious southern food!
Trick of Treat at the Pigeon Forge Community Center – The kids will love getting candy at this non-scary Halloween event! Local vendors bring interactive displays and handout candy to cheerful vampires, super heroes, and princesses.
5. Hike to a Historic Cabin
Visiting historic sites in the Smoky Mountains is ideal for late in the fall season. Once the leaves start changing in lower elevations of the national park, the old homesteads and farms become even more beautiful.
To see lots of old homes in one place, take a stroll around the Elkmont region of the park. This abandoned community with spooky old dwellings is the perfect inspiration for your next ghost story.
Take a look at our guide on when and where to see beautiful fall colors in the Great Smoky Mountains National Park.
6. Have a Screaming Good Time
Speaking of Ghost Stories, what's October without a few bone-chilling thrills?
Luckily, you won't have to travel far to enjoy spooky experiences in the mountains. There are plenty of haunted houses and adventure attractions to explore in both Gatlinburg and Pigeon Forge.
Ripley's Haunted Adventure
The Mysterious Mansion
Ghost Tours in Gatlinburg
Haunted Walks in Corn Mazes
The newest scary attraction in Pigeon Forge is Outbreak, a Zombie Adventure located in the heart of Pigeon Forge at the Hollywood Wax Museum.
Of course, you can find your own haunted places in the Smoky Mountains in this frightful time of year.
8. Take Scenic Smoky Mountain Drives
Simply driving around the Smoky Mountains is an excellent way to spend a beautiful day in October. Be sure to check out a few of these choice routes on your trip!
Inside the national park:
The Roaring Fork Motor Trail – See historic homes and waterfalls on this drive near Gatlinburg.
The Clingman's Dome Road – Mountain views from the tallest peak in the Smokies.
The Cades Cove Loop – Historic homes and mountain views. This loop road can become crowded.
Parson's Branch Road – Old gravel road in the national park.
Outside the national park:
The Foothills Parkway – A scenic route with incredible views of the mountains.
The Dragon – A popular motorcycle route near Fontana Dam.
The Gatlinburg By-Pass – A short scenic bypass with views of Gatlinburg.
9. See Incredible Mountain Views
If you drive the Newfound Gap Road near Gatlinburg, you'll pass by some of the best overlooks in the Smoky Mountains. These overlooks allow you to see gorgeous fall colors for miles and miles.
Campbell Overlook – Two miles past the Sugarlands Visitors Center, you'll find Campbell overlook on the right side of the road. This pull-off offers an unbeatable view of Bullhead (the eastern face of Mount LeConte near Gatlinburg).
Morton's Overlook – By driving 13.5 miles on the Newfound Gap Rad from Sugarlands, you can see this pull off just before you reach the Newfound Gap parking area. This overlook offers views of the Tennessee mountains near Gatlinburg.
Oconoluftee Valley Overlook – On the other side of Newfound Gap, this overlook of the North Carolina mountains is only a mile from the parking area.
10. Bring your family to a Pigeon Forge Cabin
With so much to do and see in Pigeon Forge in October, you'll need the right lodging for a quality stay. With our convenient Pigeon Forge family-sized cabin rentals, you can stay close to all these action-packed events and activities in the Smoky Mountains!
Better yet, our cabins come complete with luxury amenities and beautiful views that will make your fall vacation in the Smokies an experience worth treasuring.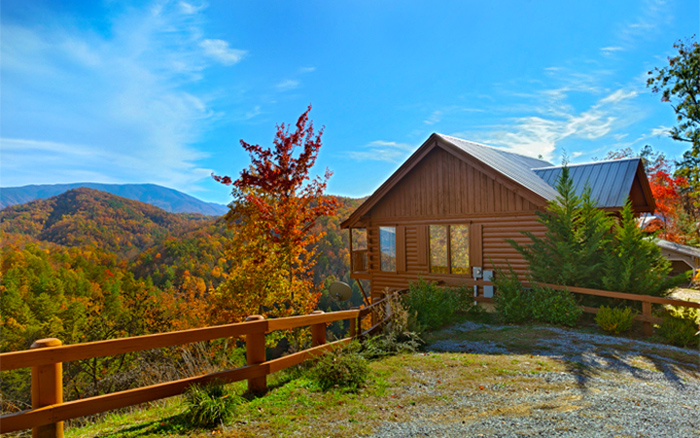 Final Thoughts on October in Pigeon Forge
Whether you plan on seeing the gorgeous Smoky Mountains in fall colors or if you're looking for thrilling Halloween fun, Pigeon Forge is an excellent place to make the most of the fall season.
If you need any help or local tips for planning your October getaway to Pigeon Forge, feel free to call our reservations office at (865) 429-4121 to speak with one of our guest specialists!
Written by Mark Frazier