Thanksgiving is just around the corner and we couldn't be more excited!
Every year, tons of families choose to celebrate Thanksgiving in Pigeon Forge and the Smoky Mountains and it's no secret why.
This holiday is all about spending time with family and indulging with delicious food, and where better to enjoy these things than in beautiful Pigeon Forge, TN?
To help you find the best things to do in the Smoky Mountains for Thanksgiving or just find out what's open, we've made this handing guide with the top 6 things to do on Thanksgiving Day in Pigeon Forge!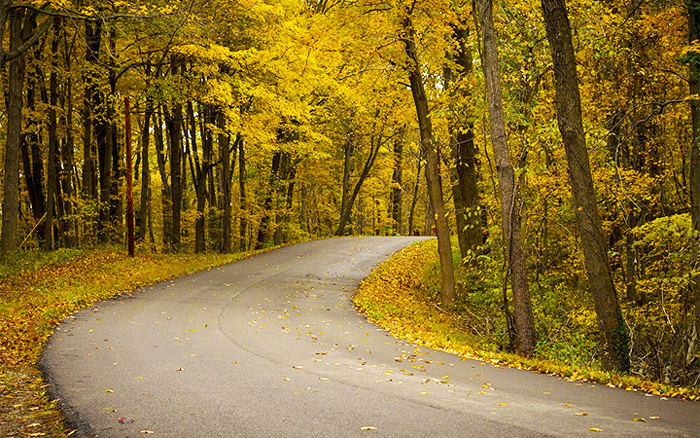 1. Feast At A Pigeon Forge Restaurant
What's Thanksgiving without a delicious feast with your family? In Pigeon Forge, there are plenty of places to find turkey without having to do any of the cooking!
Pigeon Forge is a great place to find restaurants serving special Thanksgiving meals complete with turkey, gravy, mashed potatoes, green beans, stuffing, rolls, and dinner rolls. Several restaurants like the Applewood Farmhouse serve beloved classics like their Apple Fritters alongside traditional classics.
Here are just a few of the local restaurants that are open on Thanksgiving Day:
Applewood Farmhouse 10:30 AM – 9:00 PM
Seasons of Ober Restaurant in Gatlinburg 11:00 AM – 6:00 PM
Thanksgiving at the Old Mill 10:30 AM - 8:30 PM
Mama's Farmhouse 11:00 AM – 9:00 PM
Bennett's Barbeque in Pigeon Forge is open, but they also offer Thanksgiving meals to-go if you'd like to enjoy your dinner in your cabin rental.
Insider Tip: Thanksgiving Day is a busy day for local restaurants, so try to call ahead to reserve a table.
2. See a Dinner Show
Of course, there's plenty of delicious food on Thanksgiving Day, but have you ever enjoyed your holiday feast with a fantastic show?
Dinner shows in Pigeon Forge are a classic thing to do in the Smoky Mountains. Better yet, you can enjoy a delicious southern meal and spend time with your family at these great shows that are open on Thanksgiving.
Dolly Parton's Stampede at 1:00 PM, 3:30 PM, 6:00 PM, 8:30 PM
Dolly's Smoky Mountain Adventure 6:00 PM
Hatfield & McCoy 2:00 PM, 5:00 PM, & 8:00 PM
If you're looking to preparing your own holiday feast, you can still see entertaining acts at several local theaters. The Comedy Barn will have their regular show, but the Smoky Mountain Opry and Country Tonite Theater will debut their special Christmas shows!
3. Explore Local Attractions
Pigeon Forge is a perfect place to make memories with your family and have a great time while you're at it! These Pigeon Forge and Smoky Mountain attractions are open on Thanksgiving Day:
Ripley's Aquarium of the Smokies – 9:00 AM to 9:00 PM
Wonderworks 9:00 AM – 10:00 PM
Hollywood Wax Museum 9:00 AM – 11:00 PM
The Titanic Museum 11:00 AM to 5:00 PM
Your family can even visit Dollywood on Thanksgiving! The park will have special holiday hours from 4:00 PM to 9:00 PM.
Lastly, the Great Smoky Mountains National Park and its visitor centers will be open with regular hours.
If you'd like to work off some of those holiday meal calories with a hike in the national park or just enjoy a scenic drive through the mountains, there's nothing holding you back.
Insider Tip: This is an extremely popular day for visitors to explore the national park. Areas of the park like Cades Cove are likely to be crowded, so it may be wiser to explore a less visited part of the park like Metcalf Bottoms, Elkmont, or Tremont.
4. See Thanksgiving Fireworks at the Titanic Museum
One of the best places to experience Thanksgiving in Pigeon Forge is the Titanic Museum that is open from 11 am to 5 pm & 7 pm to 9 pm.
Not only is the museum decked out in beautiful Christmas décor, but also there are special events happening all day! For starters, the kids can meet the Titanic Fantasy Princess for pictures and the chance to make all their holiday wishes come true.
The main event, of course, is the Thanksgiving Day Fireworks celebration that commemorates the lives of all those who perished in the sinking of the Titanic. You won't want to miss the fireworks at 7:00 PM since it's the largest annual fireworks display on the Pigeon Forge Parkway.
5. Experience Winterfest in Pigeon Forge
Luckily for vacationers, Thanksgiving weekend happens during Winterfest in Pigeon Forge! Every year, Pigeon Forge celebrates the winter season with massive Christmas light displays that decorate the entire length of the Pigeon Forge Parkway.
Maps for touring the lights are available at Pigeon Forge Welcome Centers and the Pigeon Forge Trolley Office at Patriot Park. Visitors can always drive up and down the parkway to see the beautiful lights displays in both Pigeon Forge and Gatlinburg.
6. Relax in your Pigeon Forge Cabin
For many of us, some holidays are best spent relaxing with family and friends.
So why not spend time together in the mountains in a Pigeon Forge vacation rental for Thanksgiving?
During your cabin vacation, you can enjoy great amenities and features that make your stay a breeze. All of our rentals come with fully-equipped kitchens so you can cook up your own Thanksgiving meal in your cabin retreat.
For watching football or the Macy's Parade, why not reserve a cabin with a theater room complete with theater seats, surround sound, and a large screen?
Lastly, you can sit back in the bubbling waters of a warm hot tub to fully enjoy your post meal, tryptophan-induced nap. With game rooms, pool tables, mountain views, and plenty comfortable sleeping space, a log cabin in the mountains could be just the right choice for your Thanksgiving vacation in the mountains.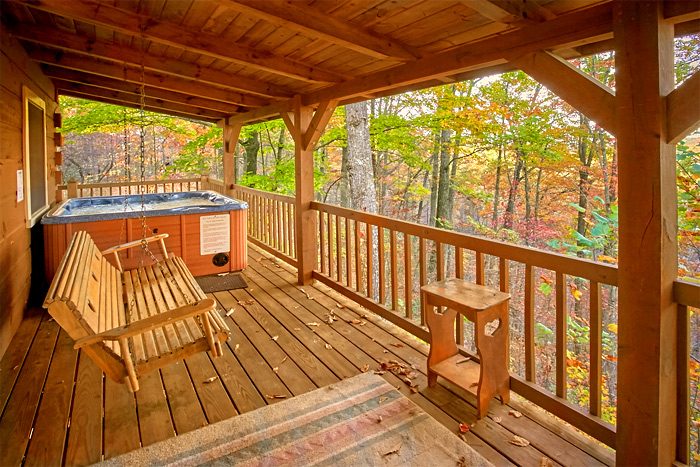 Final Thoughts
What are your favorite Thanksgiving Day things to do in Pigeon Forge? We'd love to hear about it in our comments section!
If you've never experienced a holiday in Pigeon Forge, feel free to check our cabins' availability online or call our office at (865) 429-4121 to speak with one of our reservations specialists today!
Written by Mark Frazier