Every year, millions of visitors journey to the Great Smoky Mountains to see natural beauty, play at fun attractions, and reconnect with friends and family. If you're planning a vacation to the mountains, there's no doubt your planning a getaway to give you the best possible experience.
At some point, you've probably asked yourself: Where should I stay in the Smoky Mountains?
The answer depends on what you want from your vacation. This, of course, all comes down to one thing: location.
Staying close to the sights and attractions you want to see can truly take your trip to the next level! To help you decide, we've made a handy guide to help you narrow down where you should stay in the Smokies during your vacation.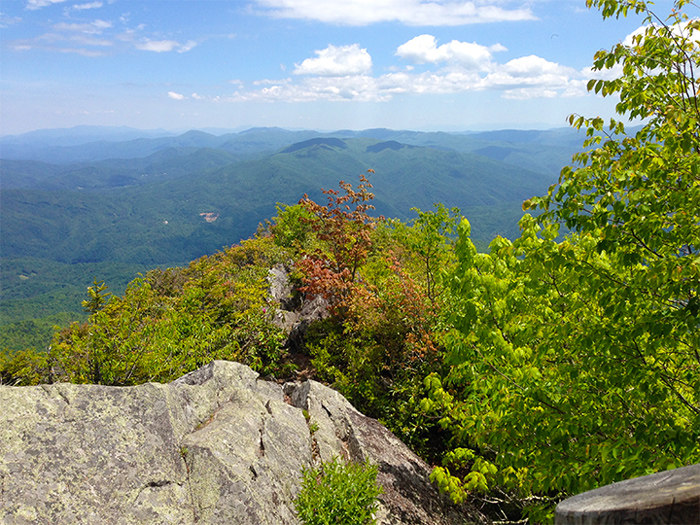 Tennessee or North Carolina?
The Great Smoky Mountains National Park is over 850 square miles of protected land in the mountains of Tennessee and North Carolina. The national park itself is a major destination for visitors, but there are limited lodging and camping options inside the Smokies' boundary.
As a result, most vacationers stay in "gateway cities" located a short drive away from national park entrances.
Generally speaking, cities in the Tennessee mountains are the most popular destinations. You'll find the most options for entertainment, restaurants, and lodging in Tennessee side of the Smokies. As an added perk, it's easy to visit sights in North Carolina by taking the Newfound Gap Road to the other side of the park.
What City Should I Stay In?
The most popular places for guests to stay in the Smoky Mountains are:
Pigeon Forge
Gatlinburg
Sevierville
Wears Valley
Each town has different benefits, but choosing where you want to stay in the Smoky Mountains mostly depends on the attractions and experiences you want to enjoy.
Pigeon Forge
Resting in a wide valley along on the road to the Smoky Mountains, Pigeon Forge is a favorite family vacation destination. The Pigeon Forge Parkway, the main road in downtown, is home to mile after mile of attractions, shopping, and delicious restaurants.
This region has plenty of affordable entertainment like mini golf, go kart racing, and laser tag. Interactive museums like Wonderworks and the Titanic Museum that are favorite attractions for families. Dinner shows are a top choice for evening entertainment. The most popular destination of all is Dollywood– a world-class theme park with Smoky Mountain style and downhome hospitality.
Bottom Line: You'll find no shortage of vacation fun in Pigeon Forge. It's the most action-packed places in the Smokies and it has the widest variety of restaurants, shops, and attractions to explore. Though Pigeon Forge has lots to do and see, you can easily get away from the hustle and bustle by booking a cabin in the mountains above town.
Sevierville
Sevierville is located right next to Pigeon Forge and offers quick access to attractions like Dollywood. All in all, guests staying in Sevierville will have a similar experience to staying in Pigeon Forge, though they may be only slightly further away from the main drag. Of the two towns, Sevierville is home to more outdoor adventures like zip lines, cave tours, horseback rides, and helicopter tours.
Since Sevierville isn't as close to the Smokies as other gateway towns, may vacationers mark it off their short-list. There are some misconceptions about staying in Sevierville, but this town gives many visitors a fantastic Smoky Mountain vacation experience.
Bottom Line: Sevierville is a beautiful place to stay with rolling hills and views of tall mountain peaks in the distance. Overall, Pigeon Forge is slightly closer to Gatlinburg and the national park.
Gatlinburg
Nestled in a valley just outside of the national park, Gatlinburg has a small town feel with lots of great sights and attractions. This gateway city is highly pedestrian friendly and features lots of unique boutiques and shops.
With fun destinations like Ripley's Aquarium of the Smokies and the Gatlinburg Space Needle, there are plenty of "must-see" places in downtown. Along with plenty of great restaurant options like the Pancake Pantry, there are also several moonshine distilleries in town that offer free tastings. Ober Mountain, Tennessee's only ski mountain, offers winter sports and year round attractions like mountain coasters.
Gatlinburg is near several national park entrances. Sugarlands is a major park entrance that gives vacationers access to the Newfound Gap Road that winds its way up to the high ridge of the mountains.
Bottom Line: Gatlinburg is home to a charming downtown area with great shops and attractions. For visitors who want to explore the national park, Gatlinburg is a natural fit and offers quick access to popular sights like Mt. LeConte, the Roaring Fork Motor Trail, the Chimneys, Newfound Gap, and Clingmans Dome.
Wears Valley
This valley community in the "peaceful part of the Smokies" is only a short drive from Pigeon Forge. Instead of attractions, Wears Valley's biggest draw is its fantastic scenery – rolling country pastures are surrounded by tall mountain peaks on all sides.
This quiet mountain town is mostly home to unique mom and pop restaurants and shops. There are also outdoor adventures like zip lines, horseback riding, and a new mountain coaster to experience as well.
Another perk of staying in Wears Valley is having quick access to the national park with the Metcalf Bottoms entrance. This region is closer to the Southwest section of the national park that includes Tremont and Cades Cove.
Bottom Line: Wears Valley is off the beaten path, but it's not far from top local attractions like Dollywood. Wears Valley is ideal for vacationers who want to explore the Great Smoky Mountains without taking the main route through Gatlinburg.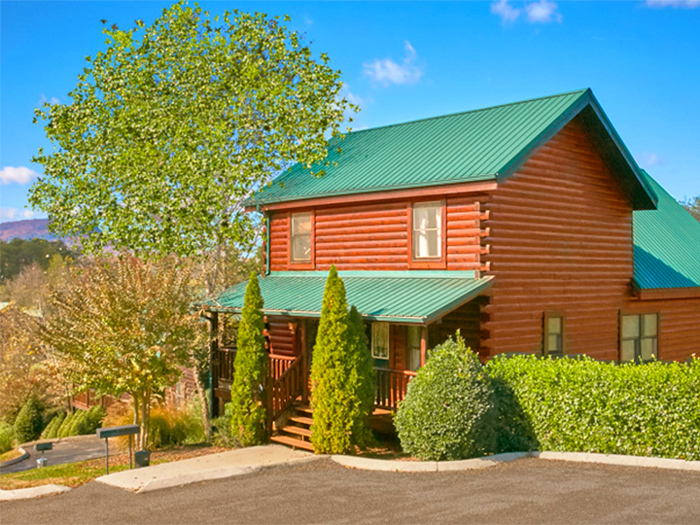 Final Thoughts
For even more assistance in finding the right place to stay in the Smokies, feel free to call our reservations office. Our reservations specialists will be happy to advise you on the right place for your vacation!
Be sure to check our cabin rentals in Pigeon Forge and the Smoky Mountains for your trip. Luckily, when you choose to stay in one place in the Smokies, other top destinations are never more than 20 minutes away.
Where's your favorite area to stay in the Smoky Mountains? We'd love to hear about it in our comments section!
Written by Adam Shafer