Why book a Pigeon Forge cabin rental this summer?
Maybe the question should really be: why not? Great weather, fun attractions, and beautiful mountain scenery make the Smoky Mountains a prime destination for millions of visitors every year.
Whether you're planning an incredible getaway with your family, friends, or just a romantic weekend with someone special, Pigeon Forge is an ideal vacation spot and summer might just be the best time to visit.
To help you get the most out of your trip, we've made a quick guide with 5 reasons to book a cabin rental in Pigeon Forge this summer!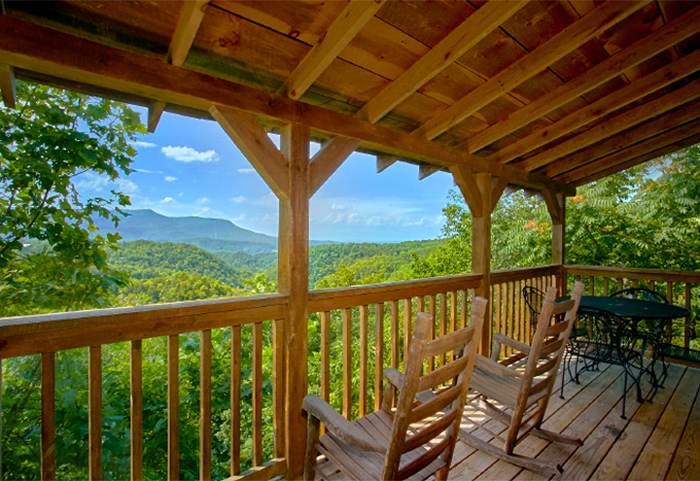 1. The Most Popular Time of Year To Visit the Smokies
In a part of the country that draws millions of visitors every year, what's the best time of year to visit?
For most Smoky Mountain vacationers, the answer is clear as day: summertime.
And it's no secret why: beautiful weather means that all of the biggest attractions and activities are open for business, so there are plenty of ways to get out and play!
It's also a gorgeous time of year to spend some time in nature. Since the Great Smoky Mountains National Park is in full bloom, summer is the perfect time to enjoy:
Whitewater Rafting
River Tubing
ATV Tours
Mountain Biking
Hiking
Mountain Coaster
Ziplines
Treetop Ropes Courses
Horseback Riding
Aerial Helicopter Tours
And More!
In fact, the only outdoor adventures you can't enjoy during this season are skiing and snow tubing at Ober Mountain. Though you'll need to leave your skis at home, you can still enjoy cooling off at great attractions like Dollywood Splash Country that's open from May to September.
2. Summer Weather Can Be Hot
If you live in the Southeastern US, chances are you're feeling the heat this summer.
Once the thermometer starts reaching into the upper 90s, the idea of installing one of those walk-in freezers in your home starts to seem more and more reasonable. You could look up the number for a local contractor, but driving up to the mountains is a great option too!
Pigeon Forge rests at a higher elevation than much of the South, so the average summer temperatures are often quite pleasant. Even when it does become warm in Pigeon Forge, it's easy to escape to the Smoky Mountains National Park.
Here, vacationers will find plenty of shade, cool spring-fed streams, and pleasant breezes. The higher you go up into the mountains, the cooler the weather becomes. Even at lower elevations, there are plenty of great swimming spots in the mountains that are ideal for beating the heat this summer.
Warm days give way to pleasant nights that are perfect for a stroll around the Island in Pigeon Forge or relaxing on your cabin's deck under a star-filled sky.
3. Cabin Amenities Take Your Summer Vacation Up a Notch
When you go on vacation, having great amenities doesn't have to be expensive. By booking a log cabin in the mountains, you can truly have it all for a terrific nightly rate.
While booking beautiful cabin with fantastic mountain views may seem like you're splurging on your vacation, this budget-friendly destination makes true cabin luxury in Pigeon Forge truly affordable.
Better yet, comfortable cabin features and resort amenities help to make your getaway even more special and memorable. Enjoy these great amenities that are perfect for your Pigeon Forge summer getaway!
Resort Swimming Pools
Gas Grills
Hot Tubs
Cabin Decks and Porches
Game Rooms
Theater Rooms
And More!
With a spacious cabin rental, your family or friends will enjoy a comfortable stay with plenty room to relax and unwind on their vacation. Plus, it's hard to beat the beautiful mountain views you can enjoy at your Smoky Mountain cabin.
4. Summertime is Gone Before You Know It
Even though summer is the best time of year for vacations, it can still be hard to plan a vacation with your closest friends and family.
Nowadays, it seems like everyone has a busy schedule, but summer is one of the few seasons where your friends and family seem to have a little extra time. Though you can probably find can find a few days to steal away to the mountains, it won't be long before you, your friends, and family, have to return to commitments, deadlines, school, and work.
With every lazy, sunny day that goes by, you might be missing the chance to experience a fun Pigeon Forge getaway with your family and friends. Catch up with the people who matter most while you still have time!
5. Pigeon Forge has Great Deals on Cabin Rentals
With great discounts and specials on Pigeon Forge cabin rentals, there's really nothing holding you back from a relaxing stay in the beautiful Smoky Mountains of Tennessee! To help our guests keep their vacation on budget, we offer our cabins with a special 15% discount. By booking your dream cabin online or by calling our reservations office, you can reserve a great cabin for your stay!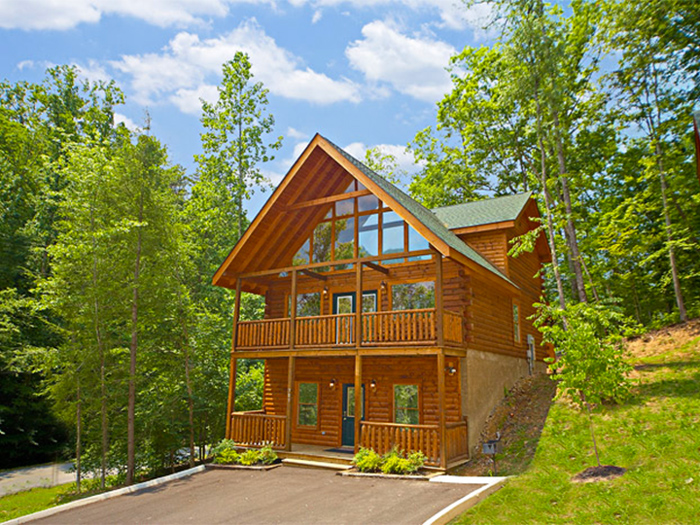 Need help planning your trip? We've got tips on where you should stay, but you could also call one of our reservations specialists for more information on Pigeon Forge and the Smokies. Even better, when you book online you'll receive a 15% online booking discount!
Written by Adam Shafer