Pigeon Forge is an incredible place to cross everything off your Christmas list. Better yet, it's almost the perfect time to find the best deals.
By now, retailers are determined to clear out their stock for the new season. Black Friday is a huge day for outlets in Pigeon Forge, so you won't want to miss on scoring these fantastic savings.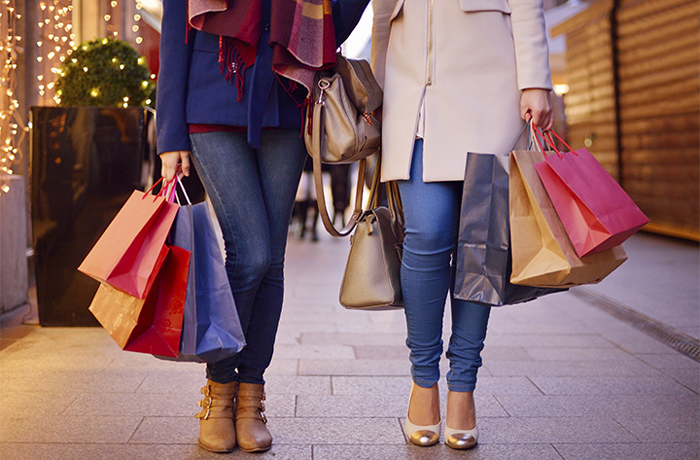 There's no telling what kinds of incredible after-Thanksgiving deals you'll find in Pigeon Forge. Some stores offer jaw-dropping deals of 50%, 60%, or even 70% off clothing, accessories, and footwear.
Most stores in Pigeon Forge keep their Black Friday sales a secret, so you'll have to come see the terrific savings for yourself.
Many visitors make a tradition of being at the stores when they first open. Whether you're a hardcore shopper who'll rise before dawn to find the best deals or you're just hoping to cross things off your Christmas gift list, you don't want to miss Black Friday shopping in Pigeon Forge!
To help you get the most of your trip, we'll tell you the best places to shop and these tips for having a successful Black Friday shopping trip in Pigeon Forge!
Best Places To Shop in Pigeon Forge For Black Friday
1. Tanger Outlets in Pigeon Forge
Tanger Outlets is probably the most popular destination for Black Friday shoppers in Pigeon Forge. With over 100 stores and some of the most popular brands, this outlet mall is bound to have something you'll love!
Enjoy shopping at outlet stores like Ann Taylor, Bass, Coach, Fossil, J. Crew, Michael Kors, The North Face, Vera Bradley, Timberland and more! The Disney Store is a great place to find awesome deals on toys for children.
For some stores, sales start on Thanksgiving night at 10 PM. These shops remain open all night long and Tanger will operate on extended hours for Black Friday and Thanksgiving weekend. You can see their holiday hours here.
Disclaimer: Some stores in Tanger Outlet do choose to close for the early morning hours from 12:00 am to 5:00 am. However, you can still arrive early (around 4 am or 5 am) to find great deals when they open their doors!
2. Smoky Mountain Knife Works
This incredible knife and tactical gear store opens at 7 am on the day after Thanksgiving. If you're buying a gift for a hunter, outdoorsman, or knife collector, this one-of-a-kind emporium is sure to deliver.
There are several other specialty shops nearby including a Coleman Factory Outlet and a Lodge Cat Iron Outlet.
3. Bass Pro Shop
Up the road in nearby Kodak, Tennessee, you'll find the Bass Pro Shop Outdoor World, an expanded retail location with fishing gear, hunting gear, outdoor wear, boots, camping gear, and more! This outlet also provides boats, boat accessories, and ATVs.
5 Quick Tips For Black Friday
1. Stay Organized
Black Friday has been known to draw big crowds of excited shoppers to Pigeon Forge. Be prepared to run into some traffic during the day. Bring your cell phone (fully charged) so you can stay in touch with other shoppers in your group.
2. Have a Plan
Prioritizing your Christmas list items first is probably the most responsible way to shop. Doing some research online can help you narrow down the stores and brands you'll want to visit. After you take care of business, then you can enjoy some vanity purchases to reward your hard work!
3. Scope Out Items Ahead of Time
The stores are filled to the brim in the weeks leading up to the holiday season. It may be well worth your time to stop by the store to pick out that new pair of shoes they go on sale. That way, you can snag them up as soon as you can without having to try them on or scour through the store.
4. Start Early
Many stores open their doors in the early morning to reward early shoppers. Hitting the shops Tanger at 4 or 5 am or other major outlets before 8 am is one of the best way to avoid large crowds and to find the best selection before it all goes away.
5. Keep Well-Fed
Need an early morning breakfast to fuel your shopping extravaganza? Denny's and Waffle House on the Pigeon Forge Parkway are open 24 hours. Many other restaurants Like Flapjacks Pancake House and the IHOP across the street open around 4 am.
In case you can't find an open restaurant that suits your taste (or if you're too busy shopping,) bring some snacks to keep your group happy and fed!
Final Thoughts
We hope these ideas and tips will help you get ready for a fun and exciting Black Friday in Pigeon Forge, TN!
If you're planning to vacation in Pigeon Forge for Thanksgiving, you might as well stay close to some of the area's best shopping.
Cabins USA is proud to offer several cabins near Tanger Outlets in Pigeon Forge that make it easy to be first in line for amazing savings. By staying with Cabins USA, you'll enjoy a 15% discount on your nightly rate, so you can truly treat yourself this holiday season!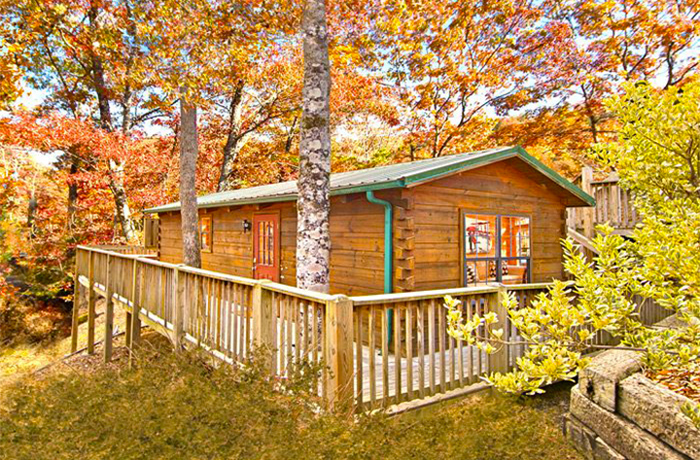 Written by Mark Frazier