After an excellent Christmas and the start of a happy New Year, the hectic pace of the holidays begins to slow in Pigeon Forge, TN.
Even though January is part of Pigeon Forge's "off-season," there are plenty of reasons to visit the Smoky Mountains in the heart of winter!
We've got tips on the best things to do in January, shows to see, special events, and more reasons to experience Pigeon Forge in January!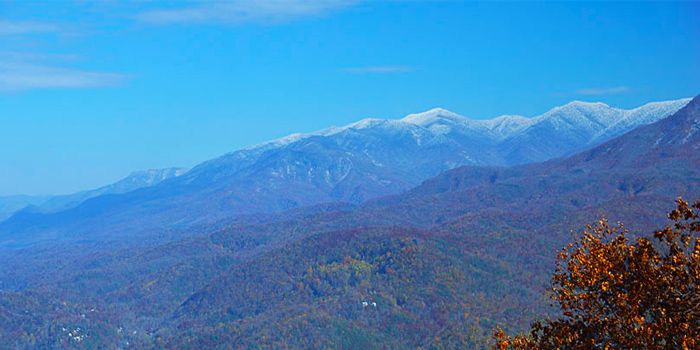 Why Visit Pigeon Forge in January?
Experience The Smokies Without the Crowds – January is definitely a less crowded time to explore the Smoky Mountains. During this time of year, vacationers benefit from less traffic and shorter waits at attractions and restaurants.
Lower Prices on Cabins – Since January is the off-season for Pigeon Forge, cabin rental rates see some of their lowest levels. It doesn't hurt that Kimble Cabin Rentals also offers a 15% discount on all of our cabins!
Better Selection of Rentals – During certain times of year, it can be hard to find the perfect cabin for your stay. Luckily, January is a month where vacationers will have plenty of cabins to choose from. If you'd like to treat yourself, cabins with indoor swimming pools are particularly popular in the winter.
Things To Do in Pigeon Forge in January
While fun attractions like Dollywood Theme Park are closed for most of the month of January, there are plenty of incredible things to see this time of year.
1. Great Year-Round Attractions – The Titanic Museum, The Island in Pigeon Forge, and Ripley's Aquarium of the Smokies are some of the top sights that are open in January. In fact, most indoor attractions are open during this time of year so you won't miss the best things to do in Pigeon Forge. Fun activities like mini-golf and go karts are open during January, but they may operate on limited hours.
2. See the Lights of Winterfest – One of the best things about January is that Pigeon Forge keeps the Christmas lights up until February! When the sun goes down, be sure to explore the holiday lights of Winterfest by following this driving tour map. On your way, you'll see elaborate light displays and over 5 million holiday lights.
3. Go Skiing, Tubing, Or Ice Skating At Ober Gatlinburg - Without a doubt, January is one of the best months to visit Ober Ski Mountain in Gatlinburg, TN! Since this month is one of the coldest months in the Smokies, the ski slopes are in great condition during this season. If you don't plan on skiing, Ober still has fun activities like snow tubing or riding the scenic lift to their mountain overlook.
4. Experience The Great Smoky Mountains National Park in Winter - With a few exceptions, most major parts of the national park are open for winter if conditions allow. January is a great time to enjoy a snowy hike or see an icy waterfall. Before you plan your walk in a winter wonderland, check out our guide with the best winter hikes in the Smokies.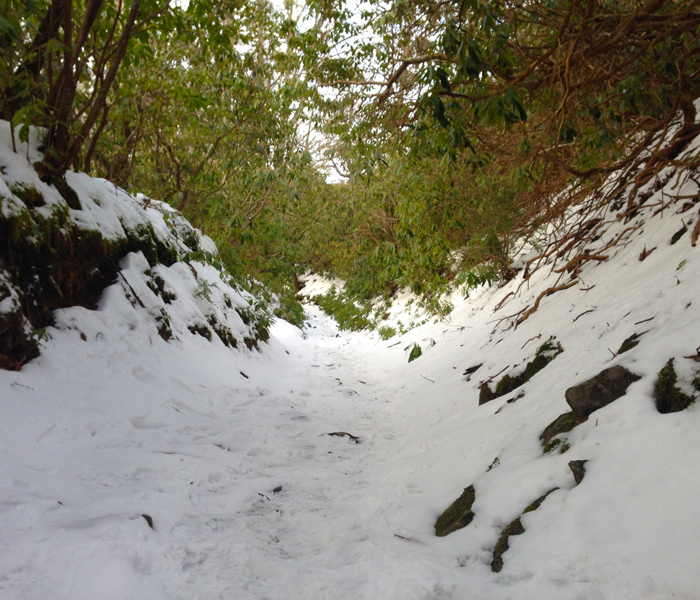 Pigeon Forge Shows in January
The slow season in Pigeon Forge isn't the best time to see theater shows in the Smokies, but there are several shows that run during January!
In early January, you can catch a few Christmas Shows at dinner theaters like Dixie Stampede and The Smoky Mountain Opry, but many theaters finish their season by December. Here are some theaters that operate in January:
Hatfield & McCoy Dinner Show – Performances Scheduled most nights until Mid-January.
The Murder Mystery Dinner Show – This show is running on Saturday nights at 6:30 PM.
The Comedy Barn – Nightly shows offered the entire month.
The Dixie Stampede – Christmas show is available on Jan. 1st and 2nd, but the regular Dixie Stampede show doesn't resume until mid-January and it only shows on weekend nights.
Please Note: These show dates can change from year to year. In the past, January has been part of the off-season for shows in Pigeon Forge, but lately, more dinner theaters are beginning to extend their seasons into this month. Be sure to call ahead to check for tickets!
Weather in January
Avg. High 46°F
Avg. Low 25°F
While this weather isn't perfect for going for a swim, it's just right for experiencing winter in the mountains. For your visit, you'll want to bring warm clothes and water resistant jackets to keep you dry in rain or snow.
Whether you'd like to relax in your hot tub on a chilly mountain night or hike to a frozen waterfall, there's a lot to love about Pigeon Forge in January.
Does it Snow In Pigeon Forge in January?
If you can't wait see snow on your Smoky Mountain vacation, we've got some good news and some bad news.
The bad news is that Pigeon Forge, at an elevation of 1001 FT, doesn't receive much snowfall during the winter. Occasionally, there are snow falls with accumulations of less than an inch or two, but these don't stick around for very long.
Luckily, here's the good news. The tall peaks in the Great Smoky Mountains National Park receive far more snowfall during January. Snowstorms with 5 or more inches of snow are pretty common from January to early March, so you'll get to see the white stuff in the mountains.
In reality, it's a good thing you won't usually have to worry about snowy roads during your Pigeon Forge vacation. That being said, no one can rule out the possibility of a large snowstorm blanketing Pigeon Forge with snow or ice at any time during the winter season.
If you'd like to see some snow on your trip, Newfound Gap is a good place to look for it:
Final Thoughts
Why not begin your new year with a vacation in Pigeon Forge, TN?
There are plenty of excellent attractions to explore, gorgeous snow weather to see, and fun wintertime activities that you can only enjoy during the winter season!
Best of all, you'll have a great selection of cabin rentals and some of the lowest rates of the year. Best of all, Kimble offers all of its cabins with a special 15% discount to make your January getaway even more affordable!
Written by Adam Shafer