Pigeon Forge and the Smoky Mountains are a fantastic destination that has new things to do and see every year! 2016 is no different and there's a great line up newly opened Pigeon Forge attractions.
So you don't miss these exciting things to see and do, check out our guide with the top 10 new things to do in Pigeon Forge, TN!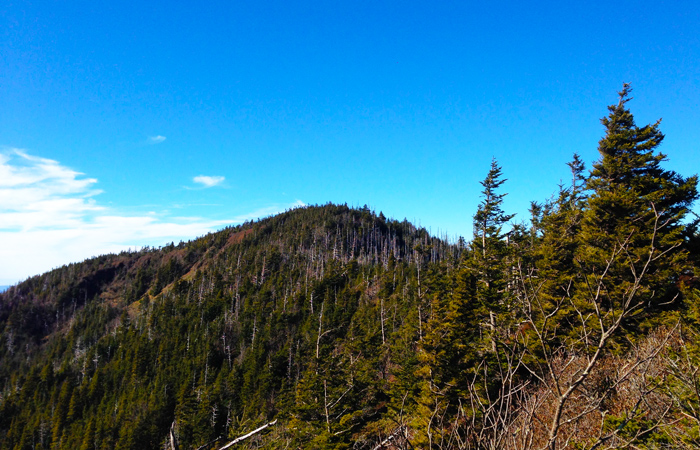 All in all, here are just a few of the reasons that 2016 is a fantastic year to visit the Smoky Mountains! So what's new in Pigeon Forge for 2016?
1. Outbreak Zombie Attraction in Pigeon Forge
Zombie fever has come to Pigeon Forge, TN with a thrilling attraction that's earning rave reviews. "Outbreak - Dread the Undead" places you at the heart of a terrifying zombie outbreak.
Outbreak, the newest addition to the Hollywood Wax Museum entertainment complex, debuted in 2015, but continues to be one of the most exciting stops on the Pigeon Forge Parkway.
At this new attraction, you and your group venture through abandoned lab facilities to get the root of the outbreak. Along your journey, professional special effects set creepy scenes filled with carefully orchestrated lights, fog, music, and even smells. Lifelike (or undead-like) figures offer a screaming good time at this new adventure in the Smoky Mountains.
2. Paula Deen Restaurant in Pigeon Forge
The premier southern celebrity chef has opened her own family-style restaurant in Pigeon Forge, TN at the Island!
Not only is Paula Deen's Family Kitchen incredibly delicious, but it also features a helping portion of Paula's signature style. After dining on a meal of Fried Green Tomatoes and Georgia Catfish, you can finish with some delectable Ooey Gooey Butter Cake.
The restaurant also features a Paula Deen store, so you can try some of these excellent recipes yourself.
3. Ropes Course at the Island
Joining iconic Pigeon Forge sights like the Great Smoky Mountain Wheel and the Fountain Show, the Island added a new outdoor ropes course in 2015.
In fact, the Island offers 2 courses. One course is designed for climbers less than 48" inches tall. The other three-story course allows climbers as short as 42" and is designed for chaperoned children and adults.
Explore this course's exciting new features and challenge your fear of heights at the Island!
4. Top Jump Trampoline Park
You can defy gravity at this fantastic Pigeon Forge attraction set to open in March 2016. In addition to a traditional trampoline park, Top Jump will also include a variety of attractions to test your skills:
Top Dodge Arena – See if you can be the last one standing in the dodge ball arena!
Top Dunk – Fly like Jordan and make a slam dunk with the help of a giant trampoline.
Clip 'N Climb – An indoor ropes course that lets you reach new heights!
5. New Roller Coaster At Dollywood
In March 206, Dollywood will open the world's fastest wooden roller coaster: Lightning Rod.
First, this hot-rod inspired launches up the first hill from 0 to 45 MPH. Along the twists, turns, and drops of this 3,800 FT track, "Lightning Rod" hits a top speed of 73 MPH and delivers nearly 20 seconds of air time.
This innovative coaster is also the world's first launch wooden coaster. Check out this preview of this incredible new ride at Dollywood in Pigeon Forge!
6. Outdoor Gravity Park
Want to try something that's out of this world?
The Outdoor Gravity Park features OGOs large plastic balls (similar to a Zorb) that riders can hop inside for a thrilling roll down a hill. However, these large orbs are filled with water, so rather than tumbling, a rider is actually sliding inside of the ball.
OGOs allow for up to riders inside the OGO so you can have a one of a kind ride with your friends. Not only is a ride down the 1000 FT hill a blast, but it's also a great way to beat the heat in the summer.
7. Jakes Creek Distillery in Wears Valley
This brand new Moonshine Distillery opened in Fall of 2015 in beautiful Wears Valley, TN. Inside, you can learn about making moonshine, hear about its storied history in East Tennessee, and try some free samples.
You'll find unique flavors like peach, apple, and more new flavors on the way. If you find some authentic moonshine that you absolutely love, you can take some back ton enjoy in your cabin or to bring home a unique souvenir.
8. Trapped Pigeon Forge
The Trapped Escape Game in Pigeon Forge is a challenging, real-life race against the clock. You and a group of 2 to 8 people will be locked in your room with only 60 minutes to escape. You'll have to crack codes, find clues, and see if you have what it takes to make it out in time!
There are several themed rooms to explore including:
Capone – The year is 1936 and you've been captured by Al Capone to be interrogated. You do not want to be there when he comes back!
The Haunted Cabin – You and your friends search this creepy cabin to find a valuable moonshine recipe, but strange things begin to happen.
Asylum – You visit your friend in the hospital, but notice that his doctor is behaving oddly. Escape before you're admitted permanently!
9. New Mountain Coaster At Ober Ski Mountain
Every year, Ober Gatlinburg gives us even more reasons to visit it. Completed in July in 2015, the mountain coaster at Ober Gatlinburg is the highest elevation course in Tennessee.
Along this 4,000 FT course, this mountain coaster offers 5 minutes of ride time and plenty of thrilling drops and turns through beautiful mountain scenery.
10. The Dome in Pigeon Forge
Known as the "Smoky Mountain Sky Dome," this unique sight is one of the newest attractions on the Pigeon Forge Parkway. You'll notice this large sphere being constructed at traffic light #10 just before the Spur Road that goes to Gatlinburg.
For now, guests can ride the "The Monster Bus," a tricked-out school bus with monster-size wheels, and enjoy a great view of Downtown Pigeon Forge from on top of the Dome.
This exciting attraction features the 60 FT tall dome and observation tower can be reached by taking a 100 FT long sky bridge.
The Dome plans to add even more to do including ziplines, laser tag, and a "zip coaster." For those of us who don't know what a zip coaster is, we've done a bit of research.
A zip coaster, unlike a regular zip line that goes in a straight line, is a curved line that feels more like a coaster.
The attraction is scheduled to offer zip lining and laser tag by July and the zip coaster by September 2016.
Closing Thoughts
Even if you've visited Pigeon Forge before, there are tons of new things to do and see every year!
What's the new attraction you most want to see in Pigeon Forge, TN? We'd love to hear about it in the comments section.
To start planning a fantastic vacation for seeing new attractions in Pigeon Forge, start planning your new getaway with our Cabin Finder tool!
Written by Mark Frazier