Every year, thousands of couples get married in the Smoky Mountains. We're not sure if it's the lofty mountain peaks, fun attractions, beautiful accommodations, or the affordable cost of obtaining a Sevier County marriage license, but Pigeon Forge is an incredible place to get married.
There's no doubt that Pigeon Forge is a truly romantic and affordable place to tie the knot.
Better yet, low fees and streamlined laws make Pigeon Forge an especially easy place to start a new life with your loved one. To start planning your destination wedding in the Smoky Mountains, check out this guide with 5 easy steps for getting married in Pigeon Forge!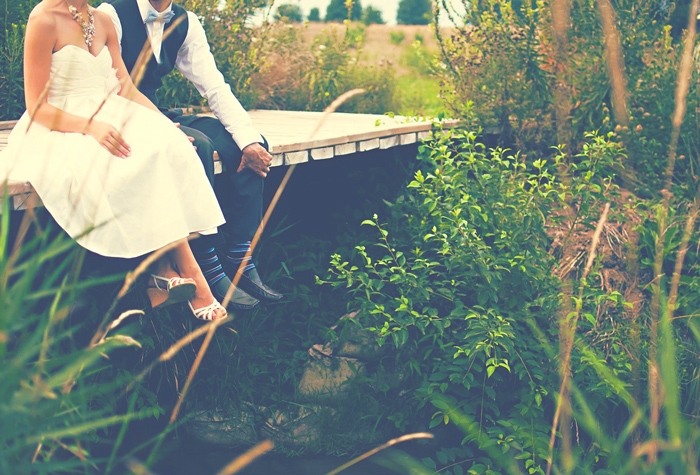 1. Choose a Venue
The Smoky Mountains are home to dozens of chapels that offer wedding packages that include photographers, decorations, tuxedos, dresses a wedding cake, flowers, a reception venue, and a minister to conduct the ceremony.
Not only does this save you some of the stress of planning a wedding, but it's also incredibly affordable compared to the cost of a traditional marriage ceremony.
From simple country chapels to resort lodges, there are tons of unique venues ways to make your wedding day truly memorable. You could also book locations like the Titanic Museum, The Old Mill, or even on the Skylift to Gatlinburg.
Want to get married in the Great Smoky Mountains National Park? Simply fill out a special use permit with the park service or hire a wedding service to organize your wedding surrounded by nature.
Here is just one of the beautiful chapels you'll find in the Smoky Mountains:
If you're in a hurry or just love spontaneity, there's even the option to say "I Do" in a drive-thru.
An increasingly popular option is to have an in-cabin wedding. This allows couples to use one space as their wedding venue, reception space, and lodging in one package.
By booking a large group cabin, you can even bring your closest friends and family to the Smokies to celebrate your big day! For privacy on your honeymoon, you could also reserve a smaller honeymoon cabin just for the bride and groom.
2. Find a Wedding Officiant
If you choose a venue that doesn't come with a minister or licensed marriage officiant, you'll want to find one for your big day. Many local wedding chapels in Pigeon Forge come complete with an ordained minister to conduct the ceremony.
There's also the option of hiring a reverend separate from your other arrangements. One of the perks of going with a local minister or officiant in the Smoky Mountains is that you'll have more flexibility in choosing your wedding venue. In many cases, a reverend is willing to drive to your cabin or chosen venue to help you tie the knot.
3. Book Your Lodging
To fully enjoy your destination wedding in the Great Smoky Mountains and Pigeon Forge, it's best to plan on staying at least a few nights. This will give you time to share some incredible memories with your spouse.
Many vacationers choose to stay in romantic honeymoon cabins in the mountains. These cozy log getaways offer peace, privacy, and romantic amenities like hot tubs, fireplaces, and jetted tubs.
With beautiful locations and gorgeous mountain views, a log cabin is a perfect place to plan a life together with your new partner.
4. Get A Sevier County Marriage License
If you plan to get married in Pigeon Forge, Gatlinburg, or the Great Smoky Mountains National Park, you'll need to get a marriage license.
Luckily, this process is very affordable and easy compared to getting a license in other states.
What You'll Need:
Both Bride And Group Must Be Present With Proper Identification
Valid Drivers License or Birth Certificate
Social Security Card
Official Date of Last Divorce or Date of Death of a Former Spouse
Unlike other states, Tennessee does not require a blood test and there is virtually no waiting period. In fact, couples can use their marriage license on the same day they pick it up. However, the license is only valid for 30 days after it is issued.
How Much Does A Marriage License Cost in Pigeon Forge?
For Out Of State Couples
Cash - $41
Credit/Debit - $43
For Tennessee residents
Cash - $101
Credit/Debit - $103
For Tennessee residents, the $60 fee is waived if applicants complete an approved premarital counseling course.
You can fill out the forms at the Sevier County Courthouse or another approved location or you can pre-apply for a Sevier County Marriage License here. If you pre-apply online, you'll need to pick up your license at the courthouse to use it at your marriage ceremony.
Once you bring your license to the venue and conduct the ceremony, it's common for the venue or minister to file it for you at the courthouse.
Where Can You Pick Up a License?
There are 3 locations where you can apply for and pick up a wedding license. Of the three, the Sevier County Courthouse is most available on weekdays. To pick up a license on Saturday, you'll need to go to the Pigeon Forge city complex.
The Sevier County Courthouse
125 Court Ave Suite 202E
Sevierville, TN 37862
865-453-5502
City Hall in Pigeon Forge
300 Pine Mountain Rd
Pigeon Forge, TN 37863
865-908-6613
The Sevier County Clerk in Gatlinburg
405 Reagan Drive
Gatlinburg, TN 37788
865-430-34-04
If you have any questions about getting married in Sevier County, don't hesitate to contact the courthouse by calling: (865) 453-5502 or by visiting their website.
5. Plan Something Special For Your Big Day!
After all the emotions, excitement, and joy of the wedding ceremony, you'll want to mark your big day with plenty of fun and festivities. Luckily, there are plenty of romantic things to do in the Smoky Mountains.
Whether it's dining out at a delicious restaurant or exploring a beautiful waterfall in the national park, it's easy to make memories in the Smokies that will last a lifetime!
From riding fun coasters at Dollywood to reserving a scenic helicopter tour of the Smokies, there are some fantastic ways to celebrate the start of a new adventure with your new bride or groom.
Here are some other exciting ways to mark your big day in the Smokies:
Riding An Alpine Mountain Coaster
Zip Lining
Guided Horseback Rides
Ride the Great Smoky Mountain Wheel At The Island
Visit the Historic Old Mill
Also, check out these unique wedding ideas for celebrating your marriage in the Smokies!
Closing Thoughts
If you're looking for lodging for your destination wedding or honeymoon in Pigeon Forge, be sure to check out our excellent selection of romantic log cabins!
To help keep your wedding on budget, we offer select properties with a 15% discount to help you save on your nightly rate!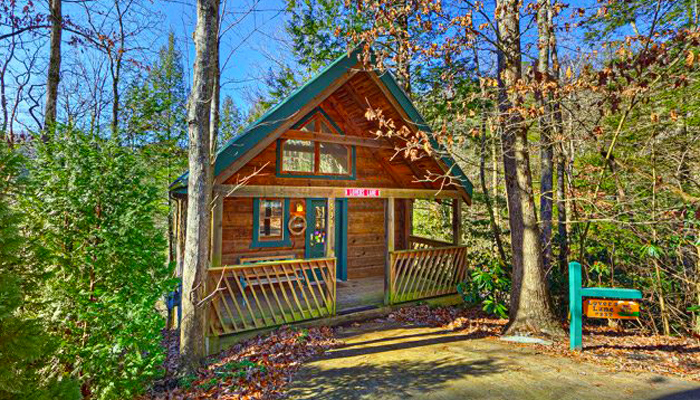 Written by Mark Frazier