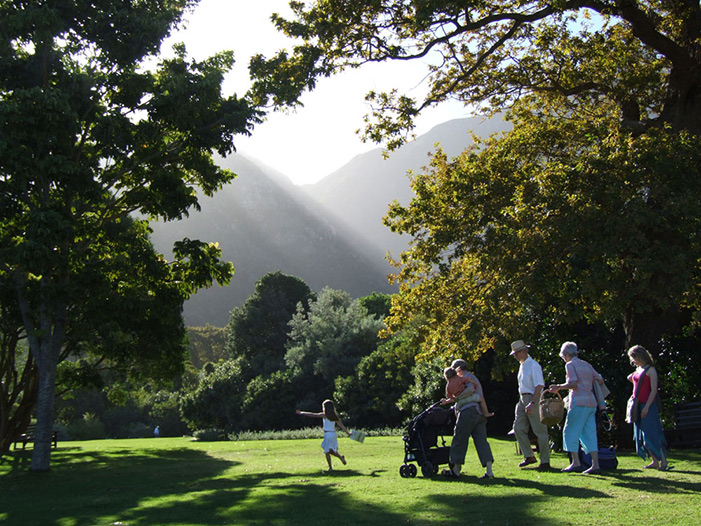 There is no denying that Pigeon Forge, TN is a great place to take kids on vacation. With dozens of attractions lining the Pigeon Forge Parkway, there seems to be no end of things to do in Pigeon Forge, TN for kids. But, unfortunately, every family vacation comes with limited time and a budget to keep. So, how do you decided what activities and attractions in Pigeon Forge to include on your memorable Smoky Mountain vacation?
While there's plenty of Pigeon Forge kids activities to be found in the Southeast's biggest playground, this list of 10 Things to Do in Pigeon, TN for Kids will be a hit with kids or simply kids at heart. Vacationers staying in family-sized Pigeon Forge cabin rentals will enjoy quick access to these attractions (as well as a few extra perks of in their cabin), making for a family vacation filled with cherished memories.
#1 Dollywood and Dollywood Splash Country
What kid wouldn't love Dollywood? It's really a no-brainer for parents looking for fun, kid-friendly attractions. Dollywood offers kids and parents a whimsical world filled with rides and activities that pay homage to East Tennessee's rich cultural history. From thrilling roller coaster rides to fun-filled shows, Dollywood offers several Pigeon Forge kid activities to enjoy together. Particularly popular with families with young kids, Dollywood features several kid friendly rides in the county-fair themed section of the park, "Country Fair," as well as rides throughout the park for all ages. Additionally, kids will love the interactive opportunities in the park such as mining for gems or making your own candle.
Just down the road, families will find even cooler activities for children at Dollywood Splash Country. With exhilarating water slides and plenty of interactive, water-filled play areas kids to cool off during those hot Southern summers, this is one of the best attractions to visit in the summer. The addition Dollywood Splash Country's Retreat cabanas allows the whole family can enjoy a shaded oasis with a television and covered porch away from the crowd.
#2 Go Kart Racing
There no harm in a little friendly, family competition. So why not indulge in your NASCAR fantasies and enjoy a little go-kart racing in Pigeon Forge? Featuring slick tracks and spirals, these go-kart tracks are some of the most adrenaline pumping things to do in Pigeon Forge, TN. Make sure to add these high-speed attractions to your list:
The Track - This family fun park offers 4 different go-kart tracks, including a kiddie track so that everyone in the family can enjoy some track time. There is also an arcade, mini-golf, thrill rides, and extensive section of kiddie rides at this park.
Speed Zone- Offering four tracks for families to unleash their inner speed demon on.
#3 Unique Pigeon Forge Attractions For Kids
There are several specialty attractions in Pigeon Forge for kids. Does your child dream of being a wizard or knight who has to save the entire kingdom from an evil dragon? Take them to MagiQuest where they'll get there own wand and get to live out their magical daydreams.
Or perhaps they want to fly like their favorite superhero? Kids over 40 lbs. can experience the wonders of flight at Flyaway Indoor Skydiving.
#4 Enjoy a Movie or Game Night at your Pigeon Forge Cabin
You don't have to leave your Pigeon Forge cabin rental to enjoy time with your family. Vacationers can find Pigeon Forge cabins with a theater room or cabin rentals in Pigeon Forge with game rooms that will provide hours of fun and entertainment for the entire family. State-of-the-art cabin theater rooms will transport your whole family to the theaters with surround sound, large flat screen televisions, and comfortable theater seating. Cabin game rooms offer up pool tables, arcade games, game systems, and additional seating areas for fun family pool or video game tournaments or a family football viewing party.
#5 Horseback Riding
Take your little cowgirl or little cowboy on a horseback ride through the scenic Smoky Mountains at a Pigeon Forge riding stable. Have kids that are too small to ride on their own? No worries! Many riding stables, including Walden's Creek Stable and Goldrush Stables, allow guests to double up with children under a certain age or weight for an additional fee.
If your family is large or if you are traveling with multiple generations of family members, you may even get to enjoy an entire trail ride to yourself as these riding stables limit their groups to around 10 individuals. If you've been looking for something that allows you to enjoy the great outdoors in a unique way, a family horseback riding trip might be a good idea to add to your list of fun things to do in Pigeon Forge for kids.
#6 Enjoy an Evening at The Island Pigeon Forge
The latest addition to the Pigeon Forge Parkway, The Island Pigeon Forge offers plenty of opportunity to enjoy a great night in Pigeon Forge. With dining, shopping, and amusement style rides for kids and adults to enjoy. At The Island, Pigeon Forge, families can enjoy:
Building a teddy bear at Build-a-Bear Workshop
Riding the Flying Horse Carousel or Great Smoky Mountain Wheel
Grabbing a pizza at the Mellow Mushroom
Watching the water fountain dance to at The Island Fountain Show
Playing games at The Island Arcade
#7 Unique Museum Attractions
Pigeon Forge offers vacationers a chance to enjoy unique museums that offer interactive exhibits that will entertain kids as much as allow them to learn new and wondrous things about the world around them. A trip to the Titanic Museum allows kids to discover the facts about that fateful night in a fun, hands-on way at one of the top Pigeon Forge attractions for kids. Dip your hands into the sub-zero waters or stand on a replica of the majestic grand staircase.
For more fun interactive exhibits, vacationers can walk next door to Wonderworks for exhibits that demonstrate the wonders of science. Experience a Tesla Coil in person. Kids who love space can enjoy walking in an actual space suit and undergo a space training challenge. The exhibits at Wonderworks allow families to be entertained as they learn and play.
#8 Spend Pool Time at Your Pigeon Forge Cabin Rental
Who says you have to go to Dollywood Splash Country to beat the summertime heat? Guests staying at Pigeon Forge cabins with swimming pools can enjoy the luxury of staying in a Pigeon Forge cabin rental with resort swimming pool access or, better yet, a Smoky Mountain cabin with indoor pool. Imagine the fun you'll kids will have splashing around during the summer, or, if your cabin or resort boasts an indoor pool, all year round. And the best thing about this activity? It doesn't cost any extra money.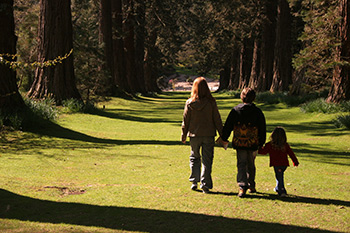 #9 Enjoy the Great Outdoors at Great Smoky Mountains National Park
While there's plenty to see along the Parkway, don't forget the real reason to visit East Tennessee. The mountains! While not all trails are suitable for kids, there are plenty of hikes in the Smokies that make great Pigeon Forge kids activities.
Take a hike to Laurel Falls near Cades Cove to see one of the most famous waterfalls in the Smokies.
Walk the trail in Little Greenbrier to see an authentic Appalachian cabin without the crowds of Cades Cove.
Make a trip to Sugarlands Visitor Center for fun kids activities, a junior ranger program, and more trail ideas.
#10 Play Putt-Putt Golf
Putt-Putt Golf in Pigeon Forge is a time honored tradition among things to do in Pigeon Forge, TN. Nothing screams "family vacation" more than fluorescent golf balls and golf clubs on a miniature golf course with a pirate, fantasy, or jungle theme (they're interchangeable, really). So, come enjoy 18-holes at one of the most popular set of attractions:
Professor Hacker's Lost Treasure Golf
Firehouse Golf
Fantasy Golf
No matter what things to do in Pigeon Forge, TN for kids you choose to add to your family vacation itinerary - what you do on your Smoky Mountain vacation will remain in your hearts and minds as as cherished memories for years to come.
Written by Brittany Tipton