By Easter, beautiful spring weather has come to Pigeon Forge, TN in the Great Smoky Mountains! By March in Pigeon Forge, you can find beautiful wildflowers blooming in the national park as the Smokies come back to life. April is also a beautiful time to visit Pigeon Forge and you can see spring bringing new life to the mountains.
Better yet, there are lots of fun events and activities during this special holiday. So what's happening on Easter in Pigeon Forge? Check out this special guide to help you plan a terrific spring getaway!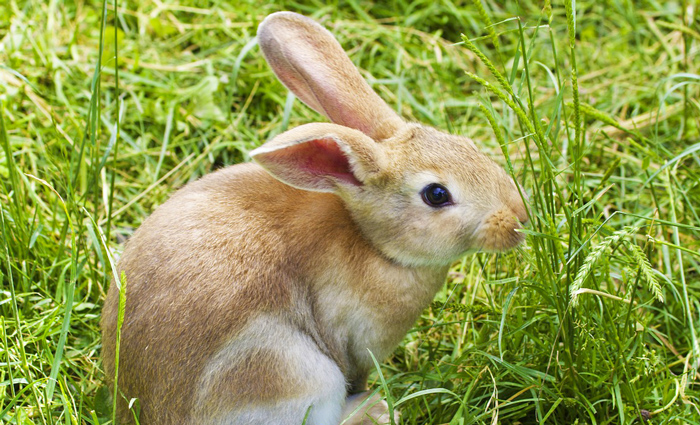 Easter Events in Pigeon Forge
Check out this great lineup of events you can enjoy in Pigeon Forge on Easter Weekend!
Enjoy Brunch with the Easter Bunny - April 16th
Come to the Old Mill Square in Pigeon Forge to eat Brunch with the Easter Bunny on the Saturday before Easter!
Parents and their kids can enjoy several free activities like Easter egg decorating, music, and old-fashoned games in the Old Mill Square. But you could also make a reservation to eat with the Easter Bunny himself. The brunch will take place at the Old Mill Pottery house Cafe & Grille from 9:30 to 11:00 AM. Door prizes and activities follow after breakfast. To get tickets, please contact 865-453-6002.
Hunt For Eggs in Patriot Park - April 16th
After brunch, you can always enjoy a fun Easter egg hunt with the Easter Bunny himself!
Starting at 10 am, you can enjoy a free Easter egg hunt in Patriot Park for kids 12 and younger. Please contact 865-429-7373 for more details.
Pigeon Forge Community Center Easter Egg Hunt – April 16th
If you can't make it to the festivities in Patriot Park, you can also enjoy another Easter Egg Hunt at the Pigeon Forge Community Center. Contact 865-429-7373 for details.
Meet the Easter Bunny at the Christmas Place – April 16th
Come meet the Easter Bunny at the Incredible Christmas Place in Pigeon Forge! While Santa is usually around, he takes the day off on Easter. The Easter Bunny will be available for pictures on Easter Day.
Sunrise Service at Ober Gatlinburg – April 16th
Wake up earlier for a moving Sunrise Service at Ober Ski Mountain in Gatlinburg. This special service is sponsored by the Gatlinburg Ministerial Association and is designed to be non-denominational to welcome all kinds of worshipers.
Service begins at 6:30 AM, a perfect time to watch the mountains fill with the light of a new day. You can park at Ober Gatlinburg or you can ride the Ober Gatlinburg Tram for free beginning at 5:45 AM. Following the service, worshipers can enjoy a breakfast buffet.
Easter Arts and Crafts Show - April 12th to April 15th
The week leading up to Easter is a great time to find unique gifts and décor to spruce up your home just in time for spring! This free crafts show at the Gatlinburg features a variety of vendors from the Glades Arts and Crafts Community in the Smoky Mountains. Check out hand thrown pottery, glasswork, metal work, woodwork, old-fashioned broom-making, and more!
Easter Dinner and Brunch Restaurants in Pigeon Forge
While you could always enjoy a delicious Easter meal in a Pigeon Forge cabin with a kitchen, you also have the option of going to special Easter Day Brunches and Dinners in Pigeon Forge, TN!
Here's a list of Pigeon Forge restaurants that are open for Easter Sunday:
Wood Grill Buffet
Timberwood Grill
The Chop House
Cherokee Grill
Applewood Farmhouse
Bullfish Grill
Sawyer's Farmhouse
Additionally, Mama's Farmhouse will offer a special Easter Dinner on Sunday from 11:00 AM to 9:00 PM.
Final Thoughts
On top of all these fun events, you can always go watch new life spring forth in the Great Smoky Mountains National Park. From blooming wildflowers to baby deer, there are plenty beautiful sights to see during spring in the Smokies!
To earn a special discount on your cabin for Easter Weekend in Pigeon Forge, be sure to book your cabin through Cabins USA! Simply call our reservations office at (865) 429-4121 or use our cabin finder tool to see how much you can save on your cabin vacation in Pigeon Forge, TN!
Written by Mark Frazier