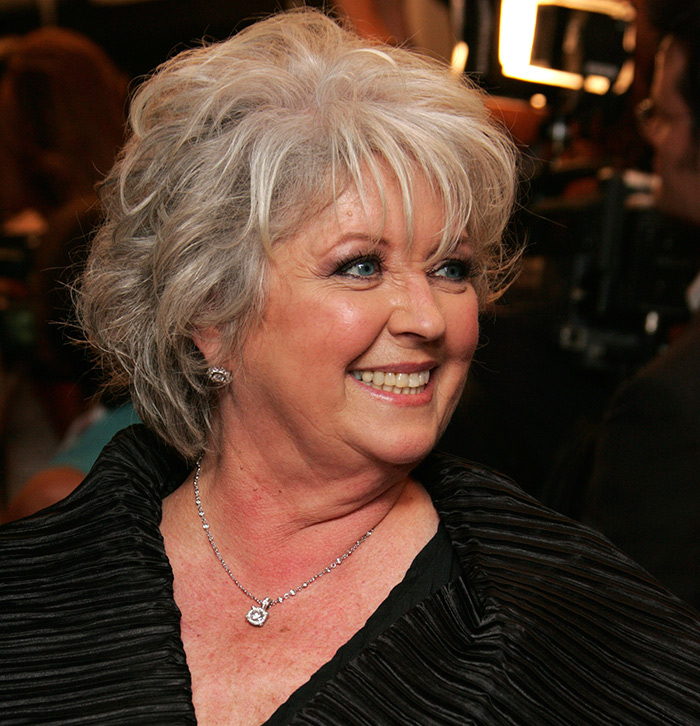 New Paula Deen Restaurant in Pigeon Forge Opening Soon!
UPDATE: The opening date of the the Paula Deen Restaurant has been changed to April 2015.
Famous chef and restauranteur Paula Deen is set to open the new Paul Deen Restaurant Pigeon Forge location in April 2015 at the The Island. The announcement of this new Paula Deen Family Kitchen location brings even more delicious Southern food to the Southeast's biggest playground. Fans of Paula Deen's recipes can now enjoy tasting her creations right here in East Tennessee as well as purchase Paula Deen products to take home to use in their own Southern cooking. Paula and her two sons, Jamie and Bobby, used to vacation in the area themselves during the summer and on spring break, and the entire Deen family treasure the Smoky Mountains area.
The Paula Deen Restaurant at Pigeon Forge's The Island is sure to be a great addition to the many restaurants guests of nearby Smoky Mountain cabin rentals can enjoy during their time in the Smokies. While all the details of this new 20,000 square foot location are still in the works, here are some details about Paula Deen's newest restaurant, what to expect from the new menu, and other details about the latest Southern food restaurant in the Smokies.
#1. Paula Deen's Restaurant in Pigeon Forge marks a great comeback.
Unless you've been hiding under a rock for the past few years, you're probably no stranger to the fact that Paula Deen has faced her share of controversy. However, a quick look at her life story shows that a new Paula Deen restaurant isn't the only case of overcoming great obstacles for this Southern Chef.
Paula Deen overcame panic attacks and agoraphobia that were a result of the death of both her parents before the age of 23. She learned the art of Southern cooking from her grandmother at this time as the art of making made from scratch chicken dumplings and the symptoms of her anxiety. Eventually, Paula moved to Savannah where she raised her two boys on her own, only having $200 immediately after her divorce.
Paula started a catering business which then became Lady and Sons and the rest is history. Deen even founded an organization, The Bag Lady Foundation, to aid women and children who face the same conditions of poverty she once did. Following her recent setbacks, Paula stuck to her resourceful character opening a retail store in Gatlinburg, launching the new Paula Deen Network last month, and prepping to open the Paula Deen Family Kitchen restaurant and store at The Island this winter.
#2. Expect to find some of your favorite Paula Deen recipies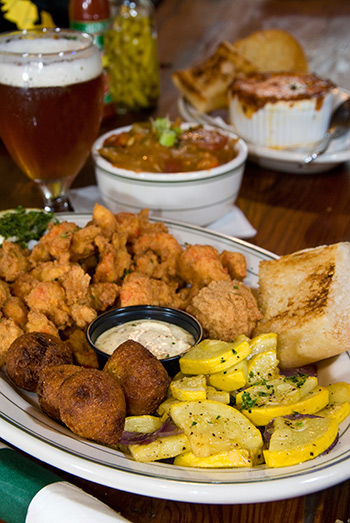 While the new Paula Deen Family Kitchen menu has yet to be released, sources say that the menu will resemble Lady and Son's menu in a lot of ways. Which means you should expect delicious, buttery, fried Southern food goodness from this Paula Deen restaurant.
Now, though we can only speculate, I'd feel it's safe to say that the new Pigeon Forge Paula Deen restaurant menu will feature Paula's famous fried chicken as well as some of her other Southern fried favorites (Fried Green Tomatoes, anyone?). From collard greens to cornbread, visitors to Paula Deen's Restaurant at The Island will find fixins as down-home as a fresh apple pie from Grandma's oven.
However, Paula's dynamic personality comes out in her business ventures as well, so visitors to this Paula Deen Restaurant in Pigeon Forge should expect so new twists on old favorites as well.
#3. Paula Deen's Family Kitchen - the name says it all
Family is first at this new Pigeon Forge Paula Deen restaurant. Here families eat family style, cherishing conversations with loved ones over big bowls of mashed potatoes and baskets of biscuits while gazing out onto views of the Smoky mountains in the distance from the floor-to-ceiling windows.
Breakfast, lunch, and dinner will be served at the restaurant, allowing your family to stop in and enjoy a delicious meal at this restaurant at the Island whenever your busy vacation schedule allows (Although, personally, a hearty breakfast before a fun-filled day sounds the best).
Need to ensure that your large family or group has a spot at the latest restaurant in the Smokies? Paula Deen's Pigeon Forge location will take reservations so that your family will be guaranteed a spot at the latest restaurant at The Island.
#5. You may run into the top chef at Paula Deen's Pigeon Forge location
Consistently a hands-on individual with her business practices, Paula Deen and her sons Bobby & Jamie will be involved in every aspect of planning and running the restaurant in Pigeon Forge. From carefully selecting which new culinary creations to add to the menu to designing the building itself, the Deans will be an important part of making Paula Deen's Family Kitchen a great place for families in the Smokies.
And who knows you may have a celebrity guest stop by your table on your visit to this Pigeon Forge restaurant...
#6. More than just food at Paula Deen Family Kitchen
Like Paula Deen's Gatlinburg location, 4,000 square feet of the facility will feature retail itemsl. From cooking gear to new pieces of Paula Dean line of furniture, vacationers to the Smokies will enjoy browsing through the selection at this Pigeon Forge location. Additionally, gifts cards will be available for both the restaurant and retail shop - perfect gifts for the Southern food enthusiast in your life.
In summary, the Paula Deen Restaurant in Pigeon Forge will offer a chance to enjoy the company of friends and family while eating some of the most delicious Southern food created by the Queen of Southern Food herself.
Written by Brittany Tipton