Whether you've never been to Dollywood or you've made dozens of trips, there's always a reason to go to this iconic Smoky Mountain Theme Park.
With thrilling coasters like Wild Eagle and the new Lighting Rod coaster and top-notch entertainment, it's no wonder that this family-friendly theme park in Pigeon Forge welcomes over 2 million visitors annually. Here's a look of over 30 years of fun at Dollywood in Pigeon Forge, TN!
Check out our Dollywood ticket price guide to find the best deal on your next visit to Dollywood Theme Park!
Admission Rates for Dollywood's 2017 Season
If you only have one day to experience Dolly Parton's signature Appalachian Themed attraction, then the best deal is a single day ticket.
Single Day Admission
$67 + Tax – Adults (12 - 59)
$54 + Tax – Children (4 - 11)
$62 + Tax – Seniors (60+)
For infants of 3 years and younger, Dollywood is free to enjoy.
Located a short drive away, Dollywood Splash Country is a terrific waterpark with 35 acres of pools, water slides, and attractions. Not only is this waterpark a great way to beat the heat, but also its admission prices are even better!
Single Day Water Park Pass
$48 + Tax – Adults (12 - 59)
$43 + Tax – Children (4 - 11)
$43 + Tax – Senior (60+)
With 40 rides, live music, street performances, and excellent shopping, there's no way to can see all of Dollywood in just one day. Luckily, there are multi-day tickets to Dollywood that are good for up to 3 days.
Season Passes
If you plan on visiting Dollywood for 4 or more days in a year, you can save big by getting a season pass.
In 2017, season passes at Dollywood costs:
$98 + Tax – Adults (12 - 59)
$86 + Tax – Children (4 - 11)
$88 + Tax – Senior (60+)
With a season pass, you'll get:
Unlimited Park Visits
$5 Off For A Friend's Admission
One Free Ticket To Dollywood (If pass is purchased Before March 28)
Group Ticket Rates
Visiting Dollywood with a large group? You can save big by getting a special group rate! Here's how you do it.
First, note that discounted group admission is only for groups of 15 or more visitors.
Lastly, to get special group rates; you'll need to reserve two weeks prior to your visit. This can be done by booking tickets on Dollywood's website or by contacting group reservations at 1-888-428-6789.
The posted rates are:
$47.50 + Tax - Adults (12+)
$38.50 + Tax - Children (4 - 11)
Group rates can vary depending on the size of your group. If you're visiting with a group of 100 or more people, ask group sales about getting an even better ticket price for your group!
Dollywood Group Vacation Packages
Dolly Parton, a truly enterprising business person, owns several other top-notch attractions in Pigeon Forge including the Dixie Stampede Dinner Show and Dolly's new dinner show about her life and journey.
Dollywood has recently started offering bundled tickets for admission to both theme parks AND their local dinner attractions.
As a result, you can save big on these 3-day park pass specials for groups of 15 or more!
2 Parks & 1 Show
3 Days At Dollywood or Dollywood Splash Country
Admission to Dolly's New Show or Dixie Stampede
2 Parks & 2 Shows
3 Days At Dollywood or Dollywood Splash Country
Admission to Dolly's New Show and Dixie Stampede
These bundled ticket packages are only available for groups, but they are a terrific way to save on your vacation!
Dollywood Ticket Discounts
For active and retired military and their spouses and dependents, Dollywood offers a 30% discount on tickets!
$45.50 + Tax – Adults (12 - 59)
$36.40 + Tax – Children (4 - 11)
$42.00 + Tax – Seniors (60+)
Dollywood Splash Country Military Discount
$33.60 + Tax – Adults (12 - 59)
$33.10 + Tax – Children (4 - 11)
$33.60 + Tax – Seniors (60+)
Park Pass Add-Ons
In addition to regular admission, you can add on special experiences and perks.
SkyZip Pass – This $39 ticket gives you access to the Zipline in Dollywood Theme Park.
TimeSaver – For only $30 per person, this special line-saver device waits in line for you and notifies you when you can go to the front of the line to enjoy the best roller coasters at Dollywood!
VIP Tour – This special add-on gives you a personal tour guide, front of line access to rides, and valet parking for $200 per guest.
You can also purchase souvenir refillable drinks or rent strollers, wheelchairs, and EVC powered chairs through Dollywood.
It's also possible to purchase valet parking or preferred parking passes. Preferred parking gets you into Dollywood faster without a tram ride, a separate ticket window, and an exclusive entrance into the park.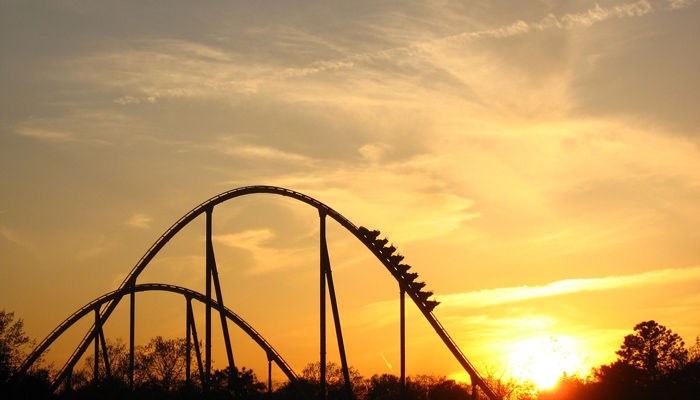 Special Tips
For tickets specifically, you should know about how to get a free half day at Dollywood.
Here's how you do it.
If you arrive at Dollywood and purchase a ticket after 3 PM in the afternoon, ask the park staff about arriving at Dollywood the next day for free!
The result? You and your family can enjoy even more time at Dollywood for the price of a regular ticket. Please note: this special deal may no longer be available. Dollywood has not officially ended this deal, but we have heard reports that Dollywood is no longer offering it.
For more great tips for visiting Dollywood and saving money on your trip, check out our Dollywood vacation guide!
Also, don't forget you can save big on lodging in Pigeon Forge by booking your cabin with Cabins USA to earn a special 15% discount!
Written by Mark Frazier