Dollywood is without a doubt one of the most beloved attractions in the Smoky Mountains. But how did it become such a popular destination?
With $20 million dollar roller coasters, a great theme park atmosphere, and a friendly, hospitable park staff – Dollywood wins more fans every year. Better yet, a brand new roller coaster "Lightning Rod," made its debut in the 2016 season, so you check it out on your next visit to Dollywood!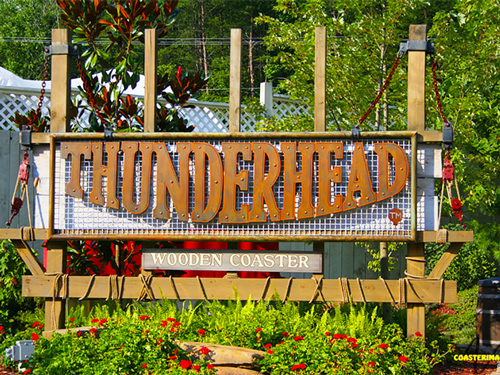 To help you make the most of your Dollywood trip we've made a list of 15 Dollywood vacation tips and secrets to help you have an incredible time and find ways to save at Dollywood!
1. Take the Trolley
Save on parking at Dollywood by using this special tip! At a cost of $10, Dollywood parking is pretty steep. Luckily, visitors can simply ride the Pigeon Forge trolley from Patriot Park at a cost of only 0.50 cents per rider.
2. Arrive Early
The early bird gets to be first in line at Dollywood! Arriving when the park opens at 10 AM is a great way to dodge crowds any time of year. Additionally, a portion of the park opens around 9:30 in the morning prior to the official opening time. We recommend visiting the most popular rides like Fire Chaser, Wild Eagle and Mystery Mine first to enjoy these excellent coasters without waiting in line.
3. Visit on a Lighter Day
Spring and Winter are less visited seasons at Dollywood. Generally, you'll find Dollywood is most crowded in summer and fall. While going to Dollywood in the low season is ideal, visiting on Monday, Tuesday, Wednesday, or Thursday during summer is the best way to dodge crowds and long lines.
4. Q2Q Line Saver
If you are visiting at a jam-packed day at Dollywood, you can purchase a "line-saver" that schedules your rides for you and alerts you when you can show up to take your place in line. Spend less time in lines and more time enjoying Dollywood!
5. Stay Hydrated
Dollywood offers plenty of fountains and restaurants in the park that provide free water cups. It can get warm on a summer day, so you'll be glad you can stay hydrated. Brining your own water bottle is another way to keep from being thirsty on your visit.
6. Eat Before You Go
Since Dollywood opens at 10 AM, there's plenty of time to eat a hearty breakfast before you enter the park. While the food is delicious at Dollywood, a great way to save is by eating fewer meals inside Dollywood.
7. Bring Shoes For Water Rides
Daredevil Falls, River Battle, and River Rampage are all fun water rides. If you plan on making a splash at Dollywood, bring footwear you won't mind getting wet.
8. Do Not Resist the Cinnamon Bread
Rich, decadent, and better than your grandma's recipe - these are the thoughts you'll have when you try some of Dollywood's famous cinnamon bread. You'll find fresh-made whole loaves of pull-apart cinnamon perfection at the old Grist Mill. At only $7, a delicious loaf of the good stuff is perfect for sharing with your family.
9. Seasonal Coupon
In the summer, some McDonalds in Pigeon Forge have coupons when you purchase a large drink. Swing by one when you roll into town and grab a large beverage. Then, save the cup so you can redeem the coupon at the ticket counter. In the past, discounts have been as much as $5 for one adult ticket!
10. See a Show
As Dolly Parton's signature creation, Dollywood has plenty of great music shows to experience! Currently, you can see top hits from the 50s and 60s with the Dreamland Drive in Show. Heartsong is an engaging film experience where Dolly Parton takes you through a journey in the Smoky Mountains. Loose Strings Band performs toe-tapping bluegrass music every afternoon.
11. Check out Authentic Mountain Crafts
An important part of Dollywood's mission is preserving Smoky Mountain culture. In the Craftsman's Valley part of the park, you'll find glass works, blacksmith, traditional handmade candles, leather goods, and wood carvers demonstrating their special skills and selling their handiwork.
12. Visit During a Dollywood Event
Dollywood has a stacked calendar of great festivals to enjoy during your visit! In addition to special décor, these seasons bring new music performances and special events. Check out this great lineup of Dollywood festivals!
March - Festival of Nations
Late May - Barbecue & Bluegrass
Late June & Early August - Great American Summer
October - National Southern Gospel and Harvest Celebration
November & December - Smoky Mountain Christmas
13. Plan For A Couple Days
Dollywood has too much to experience in just one day. Having two full days will give you the real experience complete with great roller coasters, fun rides, live music, and delicious food. You'll be glad you gave yourself enough time to fully explore this 130-acre park.
14. Get a Hand Stamp When You Leave
Food and snacks aren't permitted inside the park, but you can always store snacks in your car. Luckily, it's possible to re-enter the park if you get your hand stamped at the gate. This makes it easy to drop something off or grabbing a quick snack before returning to the park.
15. Arrive after 3, Visit Next Day Free
Update: As of 2018, Dollywood may no longer be offering this deal. They have not officially announced its termination, but we have heard reports that Dollywood may no longer offer it. Before trying to use this deal, please call Dollywood in advance to make sure they still offer it.
This is a special discount that Dollywood doesn't broadcast far & wide. If you arrive after 3 PM, ask the employee at the ticket booth if they still offer this special deal. By saving your ticket from yesterday, you can use it for entering the park for an additional day! As a result, you can enjoy 1.5 days in Dollywood for the cost of one regular ticket!
Bonus Tip: Stay at a Log Cabin near Dollywood
Cabins USA offers several log cabin rentals near Dollywood that can make your vacation a breeze. Enjoy staying extremely close to this fantastic theme park, while also enjoying beautiful mountain scenery during your stay! Even better, these cabins are convenient to other nearby attractions on the Pigeon Forge Parkway and the Great Smoky Mountains National Park. Cabins USA also offers a 15% discount on our cabins close to Dollywood to help you save!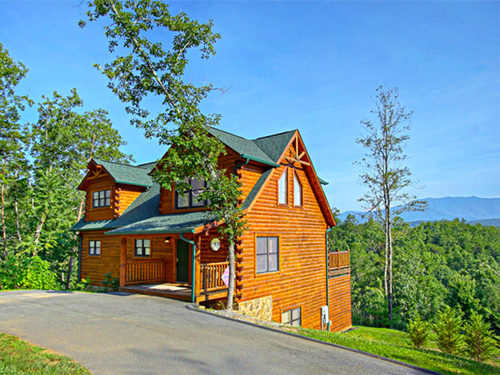 Photo courtesy of Coasterimage.com
Written by Mark Frazier