Located just outside of Pigeon Forge and the Great Smoky Mountains National Park, Wears Valley is a small community with incredibly beautiful scenery.
Named after Samuel Wears, a Revolutionary War veteran who settled in this valley in the 1790s, this community has a rich history spanning hundreds of years.
With gorgeous scenery, historic sights, and tons of fun activities, there's a lot to love about this peaceful valley in the Smoky Mountains! Known as "The Peaceful Side of the Smokies," there are many perks of staying in Wears Valley. Check out this guide with the top 10 things to do in Wears Valley, TN on your next Smoky Mountain vacation!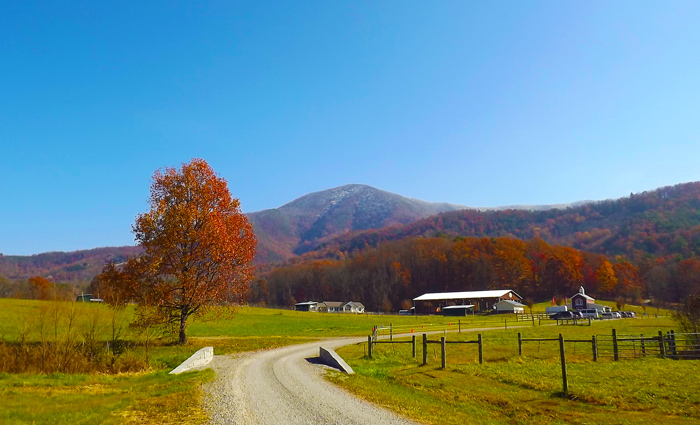 1. Enjoy Views of Cove Mountain
Wears Valley's elevation is 1,454 above sea level, but some truly stunning mountains surround this valley on all sides. Cove Mountain is the tallest mountain you'll see and it's particularly beautiful to view during autumn.
At 4,078 Ft, Cove Mountain is the most prominent peak in Wears Valley and it rises over 2,000 Ft. from the valley's floor, creating a dramatic effect.
Just by driving through the valley, visitors are treated to beautiful views of mountains. An even better way to enjoy the scenery is to reserve a Wears Valley cabin for your stay.
2. Stop At Elvira's For Lunch
A popular local institution in Wears Valley is Elvira's Cafe. This restaurant is definitely one of the best places to get lunch in Wears Valley.
The menu features a great lineup of crepes, pancakes, and sandwiches that are perfect after a hike in the Great Smoky Mountains National Park. Elvira's is a local favorite that earns stellar reviews from visitors as well!
3. Visit Headrick Chapel
Built in 1902, Headrick Chapel is listed on the National Register of Historic Places and it's a lovely place to stop in Wears Valley. This small white chapel in the mountains has been a center of community life and religion in Wears Valley for over 100 years.
According to legend, local residents chose the site for the chapel when a thunderbolt struck and destroyed an old oak tree on the hill where the chapel now stands. Better yet, the Headrick Chapel offers lovely views of the valley.
4. Check out the Metcalf Bottoms Park Entrance
Wears Valley is home to a lesser known entrance to the park that goes to the Metcalf Bottoms Picnic Area. From here, you can access other parts of the Park like Cades Cove and Elkmont, but Metcalf Bottoms has plenty to explore.
This beautiful spot on the Little River is has several hiking trails to the Historic Little Greenbrier community. By taking the Metcalf Bottoms Trail, you van visit an old schoolhouse, graveyard, and the Walker Sisters cabin.
From Wears Valley Road, turn onto Lyon Springs Ln and follow it into the national park via Line Springs Rd. To reach the picnic area, continue on Wear Cove Gap Rd until you reach Little River Gorge Road.
Before you co hiking in the national park, you can pick up anything you need at Great Smoky Mountain Outfitters a local outdoor gear and hiking shop.
5. Tour Wears Valley's Moonshine Distillery
Though Tennessee Moonshine Distillery is one of the newer businesses in Wears Valley, it's actually inspired by something that goes back to the valley's earliest days: moonshining.
To make a living, farmers in remote communities like Wears Valley often turned to making corn liquor by the light of the moon to escape revenuers. Take a tour of the distillery to learn more about the history of moonshine in the Smokies and try some free samples for yourself at this distillery in Wears Valley, TN.
6. Ride a Mountain Coaster
Some of the newest attractions in Wears Valley are mountain coasters, unique roller coasters that are built into the topography of mountains. These specialized rides are a great way to explore nature also getting your adrenaline fix.
There are two mountain coasters located on Wears Valley road close to Pigeon Forge.
Smoky Mountain Alpine Coaster
The Coaster at Goats on the Roof
7. Fly High on Wears Valley Zip Lines
There's no better way to explore the beauty of Smoky Mountain forests than taking a zip line tour. Wears Valley Zip Line Adventures is a local outfitter that features some of the most thrilling zip lines in the Smokies.
In fact, one of their zip lines is 2000 feet long and 275 feet off the ground. The zip line course is fully forested and features views of Mt. LeConte and other peaks inside the national park.
8. Go Horseback Riding with Walden's Creek Stables
This local horseback riding stable is offers a favorite activity in the Smokies: guided horseback rides through the mountains.
Walden's Creek provides tours of trails outside the national park and offers the chance to see historic homes, moonshine stills, and beautiful Smoky Mountain views. Waldens Creek Stable also offers a Wild West Adventure show complete with a barbecue dinner, a wagon tour through the mountains, and bonfire.
9. Hunt for Treasure at the Friendly Falls Gem Mine
According to legend, local Cherokee buried gold in Wears Valley before they were forced to leave their homeland on the infamous Trail of Tears.
While some have searched for hidden Cherokee treasure in Wears Valley, you'll have an easier time finding beautiful gems at the Friendly Falls Gem Mine! This beautiful stop on Wears Valley road features a local crafts store, a private waterfall, a restaurant, and a creek-side mining flume for gem mining.
Kids love sifting through the silt to find beautiful emeralds, sapphires, and rubies. Who knows, you might even strike it rich on your trip to Friendly Falls!
10. Visit the Great Smoky Mountains Heritage Center
This private museum in nearby Townsend, TN is an excellent way to explore the history and culture of Appalachia. With excellent indoor exhibits and several outdoor cabins, cantilever barns, and other preserved buildings, The Great Smoky Mountain Heritage Center has a lot to see.
From ancient Cherokee artifacts to preserved banjo from a Cades Cove resident, you can explore thousands of years of history of the Smoky Mountains.
Better yet, this museum also hosts live bluegrass concerts in the summer months.
Map of Things To Do in Wears Valley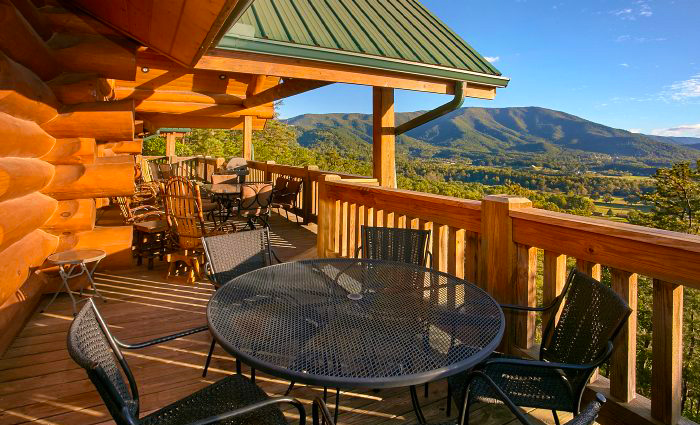 Final Thoughts
Ready to start planning your trip to Wears Valley? Simply book one of Cabins USA's cabin rentals in Wears Valley, TN! These rentals are close to lots of fun Wears Valley activities and they also offer quick access to Pigeon Forge and the Great Smoky Mountains National Park.
Reserve your cabin today to earn a 15% discount on your nightly rate! Just use our cabin finder tool to see how much you can save on your stay!
Written by Mark Frazier