On July 4, 1776 America's original 13 colonies took the momentous step of adopting the Declaration of Independence and formally created a great new nation.
Every Independence Day, we take the opportunity to remember the bravery of our nation's founding fathers and others who helped to build the United States of America.
For this 4th of July, why not celebrate this national holiday in one of the most patriotic towns in America: Pigeon Forge, TN!
With fireworks shows, concerts, and parades, there are tons to see and do this Independence Day in the Smoky Mountains! To help you make the most of your visit, here are the top 5 July 4th events in Pigeon Forge!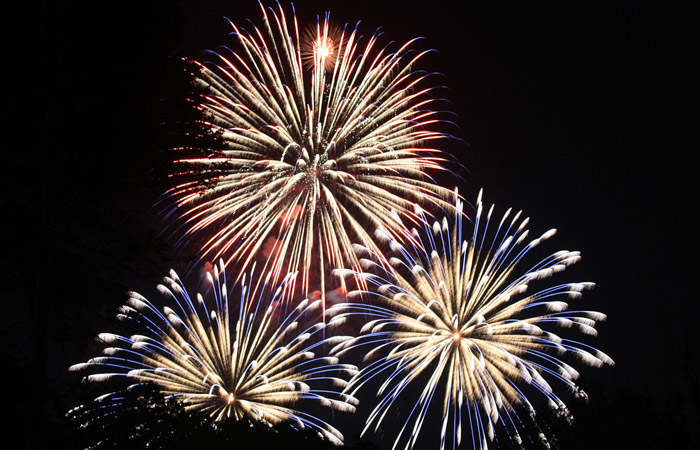 1. The Pigeon Forge Patriot Festival
The Patriot Festival at Patriot Park in Pigeon Forge is probably the biggest 4th of July celebration in the Smokies. The highlights of this family-friendly event are an afternoon of concerts and a spectacular nighttime fireworks show.
The best part? It's completely free to enjoy!
Every year, Pigeon Forge brings in an excellent musical act. In past years, artists like Thompson Square and Diamond Rio have played Patriot Fest in Pigeon Forge.
The day's events will also include a special tribute to veterans of our nation's armed forces and a show from the Pigeon Forge community chorus.
Bring a lawn chair and a picnic blanket to enjoy a day of great music and an evening with a stunning 4th of July fireworks show at 9:30 PM. Here's a flyer for the Patriot Festival in Pigeon Forge with the full schedule and information on where to park.
2. Dollywood on the 4th of July
Going to Dolly Parton's Dollywood is another terrific way to celebrate Independence Day in Pigeon Forge. The park will be open for extended hours from 10 AM to 10 PM, so you'll have even more time to experience fast roller coasters and see excellent performances.
Last, but not least, you can see the awe-inspiring "Dolly's Night of Many Colors" fireworks show at Dollywood that's choreographed with music in the evening.
3. First 4th of July Parade in the Nation
Gatlinburg loves the 4th of July. In fact, this patriotic mountain town can't wait to start celebrating America's Independence so much, that every year they celebrate the 4th as early as possible!
Starting at Midnight on the evening of July 3rd, you can enjoy a free parade with floats, balloons, and marching bands paying tribute to the Greatest Nation on Earth!
4. The Gatlinburg River Raft Regatta
Come see this fun, free competition where families and children of all ages race unmanned rafts down the river in Gatlinburg. Anything that floats can be entered into this competition.
To participate, simply bring your raft to the bridge at the Christ in the Smokies Museum on River Road at 10 AM. The race begins at this bridge at noon and concludes at Ripley's Aquarium of the Smokies. Every raft will fall in one of two categories: Trash (not hand-made) and Treasure (hand-made).
Awards will be given to the youngest and oldest participants as well as an award for the most creative raft.
5. Gatlinburg's 4th of July Finale
Don't miss Gatlinburg's famous 4th of July Fireworks Finale show at 10 PM in the heart of Downtown Gatlinburg!
This 20-minute fireworks show earns rave reviews and it's a great way to finish a perfect 4th of July in the Smokies.
The best vantage points for the show are between traffic lights #3 and #5 near Ripley's Aquarium of the Smokies and the Arrowmont School of Arts & Crafts. Be sure to arrive early to find parking and get a great spot for viewing this popular nighttime celebration.
Tips for Celebrating July 4th
On top of these exciting events, you could plan a great summer day in Pigeon Forge. From hosting a cookout at a cabin rental to going for a picnic in the national park, there are tons of ways to celebrate this national holiday.
Whether you go hike to a waterfall or enjoy a swimming hole in the mountains, you're bound to love your summer trip to the Smokies!
We recommend that guests consider reserving their own cabin to get the most out of your July trip to Pigeon Forge.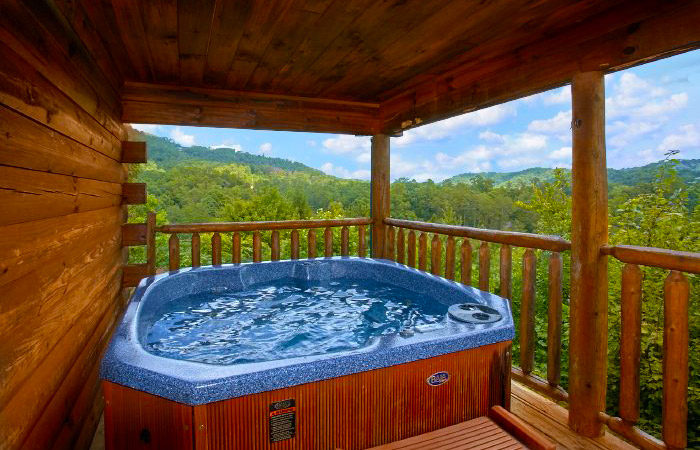 Not only can you enjoy a cabin with amenities like a hot tub or a swimming pool, but you'll also have plenty of space for accommodating your family and friends. Some of our cabins even offer views of the fireworks show at Patriot Park.
Last, but not least, you can save on your 4th of July cabin in Pigeon Forge with our special online discount! Simply book your cabin online with Cabins USA to see how much you'll save on your nightly rate!
Written by Mark Frazier