The Christmas season is coming soon, but where should you spend the holidays with your family? Here are our tips for spending Christmas in a Pigeon Forge cabin!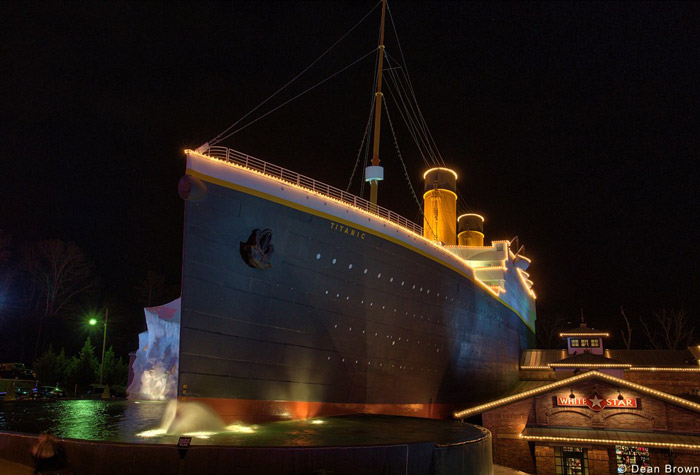 Why Reserve a Pigeon Forge Cabin For Christmas?
Before choosing a cabin for your holiday vacation, it's best to know the biggest advantages of booking a cabin for Christmas. Here's a short list of the perks of staying at a cabin for the yuletide season.
Plenty of Room For the Family – Instead of cramming your family into your house for the holidays, you could reserve a large group cabin or several smaller cabins for your big family getaway in the Smokies! Not only does this ensure you'll have plenty of room to enjoy the company of your loved ones, but everyone will be more comfortable during their stay.
Less Stress – Needless to say, the holiday season can be stressful. Thankfully, reserving a cabin can simplify your plans because you won't have to clean to get your own house ready for friends and family. If you aren't interested in cooking a big Christmas dinner, there are lots of Pigeon Forge restaurants that are open on Dec. 25th.
You don't have to Decorate – While many of us love decorating for the holidays, some would rather just spend quality time with their loved ones. When you reserve a Pigeon Forge cabin that's decorated for Christmas, you don't have to worry about untangling all those holiday lights.
Enjoy Christmas in a Beautiful Place – Another perk of staying in Pigeon Forge during Christmas is that you can enjoy the famous scenery of the Smokies during the beautiful winter season. With views of snow-capped peaks and the chance to see local wildlife, there's a lot to love about the scenery of the Smokies. Better yet, you can get outside to enjoy the Smoky Mountains to get some exercise after a filling holiday meal!
What makes a great cabin for Christmas in Pigeon Forge?
Now that we know the advantages of reserving a Pigeon Forge cabin for Christmas, you may be wondering what things should you look for in your ideal Christmas cabin?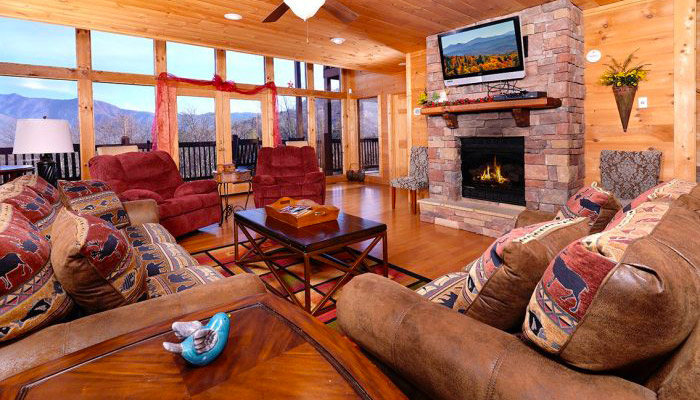 Here's a short list of the features that our guests love about our Christmas cabins in the Smokies!
Decorated For The Holidays – We offer many cabins with Christmas decorations so you can enjoy a true Smoky Mountain Christmas! To find a cabin that's decorated, simply look for our cabins that have a Christmas wreath on their property photos.
Full Kitchens – Our cabins have full kitchens so you can enjoy making your classic family recipes during the holiday season.
Game Rooms – Rentals with game rooms offer plenty of space for the kids to play. Better yet, your family and friends can enjoy plenty of in-cabin entertainment playing billiards, arcade games, foosball, or air hockey.
Theater Room – Watch Christmas movie classics like "It's A Wonderful Life" and "How the Grinch Stole Christmas" in the comfort of your cabin rental!
Beautiful Mountain Views – To enjoy the winter landscape of the Smoky Mountains, be sure to book a rental with a gorgeous mountain view.
A Location Near Holiday Attractions and Shows – There's so much to do in Pigeon Forge during Christmas like experiencing Christmas at Dollywood, going to a holiday dinner show, or seeing the Christmas light displays of Winterfest. Check out this guide for things to during Christmas in Pigeon Forge. You could even do some last minute Christmas shopping at Tanger Outlets in Pigeon Forge!
A log cabin also gives you the chance to enjoy these classic holiday activities:
Playing Board Games or Cards
Baking Cookies For Santa
Relaxing By The Fireplace
Enjoying Eggnog On Your Cabin's Deck
Opening Presents on Christmas Morning In the Living Room
You could even start a new Christmas tradition, like taking a relaxing soak in your cabin's hot tub or go for a swim if your cabin offers an indoor swimming pool.
Find Cabins For Christmas in Pigeon Forge
Use our cabin search tool to find a beautiful cabin for the holiday season in Pigeon Forge, TN! We offer select cabins with a 15% discount on your nightly rate, so you can save on your Christmas cabin with Cabins USA's special offer!
Call our reservations office at (865) 429-4121 to find the right cabin with Christmas decorations for your holiday trip to Pigeon Forge and the Smoky Mountains!
Written by Mark Frazier