During the sunny month of August, Pigeon Forge honors the courage and sacrifice of our nation's veterans with a parade on the Pigeon Forge Parkway!
If you'd like to thank America's veterans for their service, the Veteran's Homecoming Parade is the perfect way to do it! Or if you're a veteran yourself, you can come experience a hero's welcome in this patriotic mountain town. In fact, Pigeon Forge dedicates the entire month of August to honor our nation's veterans with the Celebrate Freedom event, which includes discounts at select area businesses.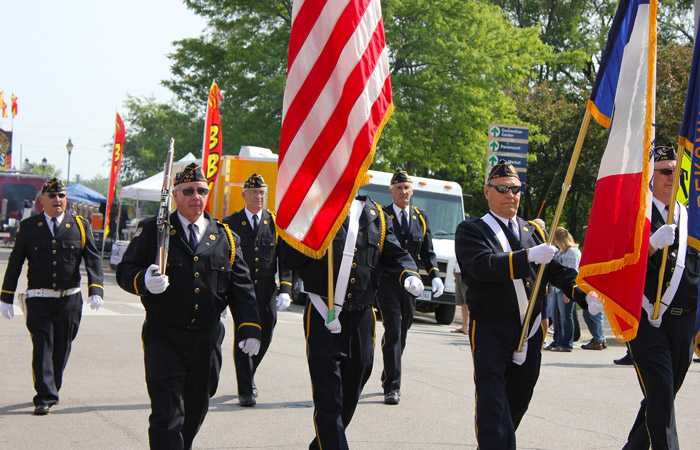 Previously known as the Welcome Home Veterans Parade and the Welcome Home Vietnam Parade, the city of Pigeon Forge has held this annual event to thank our nation's bravest men and women for their courage and sacrifice.
The parade itself is a fun, family event complete with military marching bands, a procession of veterans, and impressive military vehicles.
For more information about the Veterans Homecoming Parade, please call 1-800-251-9100.
Video of the Parade
Parade Schedule
This annual tribute to our nation's veterans begins at 9AM on Saturday, Aug. 19th.
Parade Route
The parade route travels northbound from traffic light #8 Dollywood Lane and ending at traffic light #5 at the intersection with Jake Thomas Road in Downtown Pigeon Forge, TN. Here is a map of the parade route so you can find the best place to watch the procession.
Final Thoughts
The attractions, restaurants, and businesses of Pigeon Forge also honor veterans with the Celebrate Freedom month of discounts! During the entire month of August, participating businesses offer discounts and specials for past and current members or America's armed forces, first responders, firefighters, and police officers.
Be sure to bring military ID or other proof of service to be eligible for these terrific savings!
Written by Mark Frazier