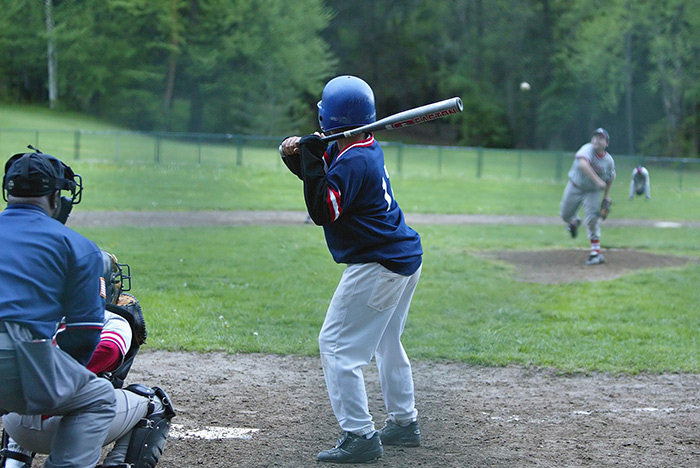 Last Thursday, November 13, Cal Ripken Jr. broke ground on what will be the 3rd Cal Ripken Experience complex in the country. Following the success of his youth baseball centers in his hometown of Aberdeen, MD and in the beach-side tourist town of Myrtle Beach, SC, Ripken plans to open a similar facility in this mountain tourist town.
So what's the least you should know about the latest addition to the Pigeon Forge Parkway? Here are 5 facts about the latest attraction to the Smokies.
#1 Expect the Expertise of the Cal Ripken Jr. at the Facility
Even if you're just not that into baseball, you've probably heard the name Cal Ripken before. Not surprisingly, both Cal Ripken Sr. and Cal Ripken Jr. have been a major presence in the Major Leagues since 1957.
Cal Sr. served as a coach for the Baltimore Orioles — the same team that Cal Ripken Jr. would play on for 21 seasons. During his illustrious career, Ripken Jr. set the record for consecutive games played in the MLB. He also complied 3,184 hits, 431 home runs, 1,695 runs battled during his career.
Basically, the Ripken family know their stuff. Cal Ripken Jr. has been quoted as calling his dad "the encyclopedia of baseball." Heavily involved in charity work and minor league baseball, Ripken know acts as an ambassador of baseball, spreading his family's knowledge of the game to young baseball enthusiasts.
#2 This Facility is Going Be To State of the Art
Cal Ripken Baseball is investing $22.5 million dollars into this facility. This isn't going to be your standard youth baseball field.
Featuring 6 fields, all fields feature synthetic turf and lighted fields. The 6 fields feature characteristics of famous major and minor league fields, including Oriole Park at Camden Yards, Isotopes Stadium, Fluor Field, BB&T Ballpark, Calfree Park, and Engel Stadium.
There will also be state of the art training facilities and batting cages. A 2-level 14,000 square foot clubhouse will look over the 6 fields and offer food, shopping, and more fun.
#3 The Cal Ripken Experience Will Bring Even More Families to the Smokies
Pigeon Forge is already known as a tourist destination for families around the country. Adding a baseball facility with the Cal Ripkin Jr. named attached? Expect even more families in the area. By some estimates, the facilities will bring in about $40 million a year, making this a home-run for Pigeon Forge tourism.
The current facilities host everything from Spring Break training retreats to multi-day tournaments. Additionally, guests can enjoy shopping and great food at the facilities in Aberdeen and Myrtle Beach, making these youth league tournament destinations allow the entire family to enjoy the experience. And, really, what could be better than experiencing America's favorite pastime with your loved ones with the majestic Smoky Mountains as your backdrop?
Better yet, you can plan a cabin vacation around visiting this superb new facility. Cabins USA is proud to offer several cabins near the Cal Ripken Experience.
#4 Your Kid Will Feel Like a Pro
The entire Cal Ripken Experience is centered around kids feeling like Major League Baseball stars. From covered dugouts to onsite professional photography, every child who comes to this facility is sure to feel like a baseball star.
Tournaments typically start kids out on the minor league fields and then, as the game progress in difficulty, they move towards the major leagues. Imagine the smile on your child's face as they hit a home run on a field modeled after the same field that Cal Ripken played at.
Even coaches will enjoy making calls from the professional-level dugouts and gazing up at state-of-the art scoreboards. The Cal Ripken Experience transport your child's baseball team to the MLB, and you'll feel like a million bucks rooting on from the stands.
#5 The Cal Ripken Experience Will Be a Treasured Vacation Memory
This once-in-a-lifetime makes for family vacation memories that will be treasured long after childhood has passed. Stories of their favorite baseball tournament will be passed down to your grandchildren. These are the memories that matter.
While the Cal Ripken Experience won't be open until Spring 2016, we don't blame you if you're already planning a retreat at one of our Pigeon Forge, TN cabins for your little league team to this top-notch facility.
Written by Brittany Tipton