After opening Paula Deen's Family Kitchen in Pigeon Forge and a cookware store in Downtown Gatlinburg, it was clear that celebrity Chef Paula Deen intended to make a big splash in the Smoky Mountains.
Little did we know that the best was yet to come! Paula Deen has recently announced that she plans to bring back the Lumberjack Feud Show to Pigeon Forge at an incredible outdoor venue!
Here's everything we know about Paula Deen's Lumberjack Feud Show and Adventure!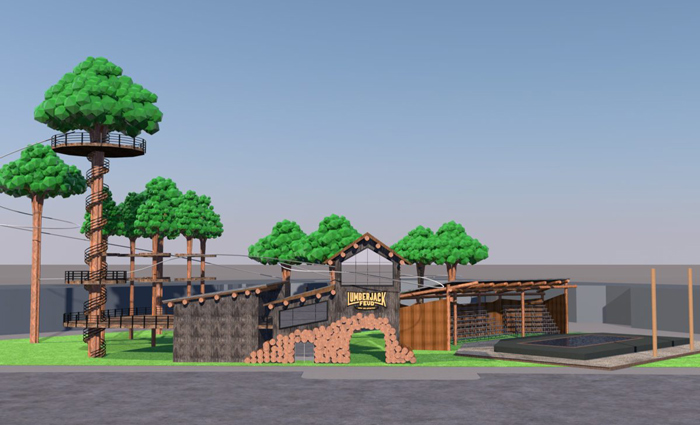 Lumberjack Feud Background
In 2016, the original Lumberjack Feud Dinner Show near the Island was purchased by World Choice Investments, the parent company of Dolly Parton's Dixie Stampede. The show went through a couple iterations and now the theater near the Island is home to Dolly Parton's Smoky Mountain Adventure Dinner Show.
For a time, there was no live Lumberjack Show in Pigeon Forge, but now Paula Deen is bringing it back!
After the successful debut of her restaurant at The Island and a Paula Deen store in Gatlinburg, Paula has decided to contribute to Pigeon Forge's vibrant entertainment scene. Since the original Lumberjack Feud show was a classic show in the Smokies, it makes perfect sense to bring it back, but this time with a new twist.
About The New Show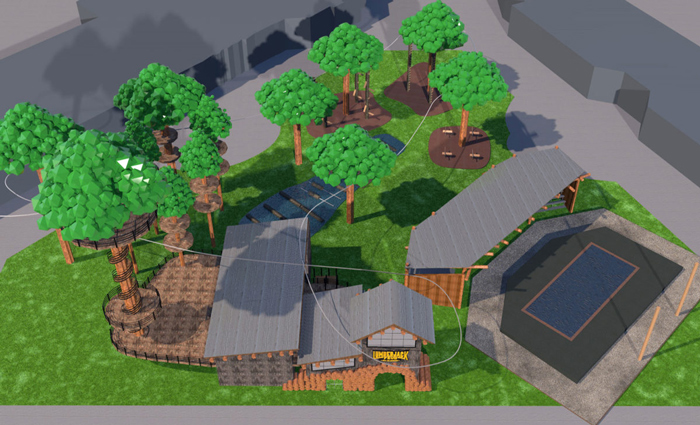 The new show will be located near Walden's Landing and it will be the first permanent outdoor lumberjack show venue in Tennessee!
Much like the original show, this new show features a feud between two Smoky Mountain lumberjack families: the Dawsons and the McGraws. To settle the feud, these two families compete in a variety of events including speed climbing, log rolling, sawing, chopping, and ax throwing.
Paula Deen's Lumberjack Feud features incredible lumberjack athletes who've appeared in international competitions and are among the best in their sport.
Additionally, the Lumberjack Feud will have audience participation element, so you'll be able to interact with the performers like never before!
This action-packed show will be performed in 350-person venue complete with padded stadium seating under a covered, climate-controlled grandstand. As a result, this outdoor show can go on even in rainy weather.
A Lumberjack Adventure Park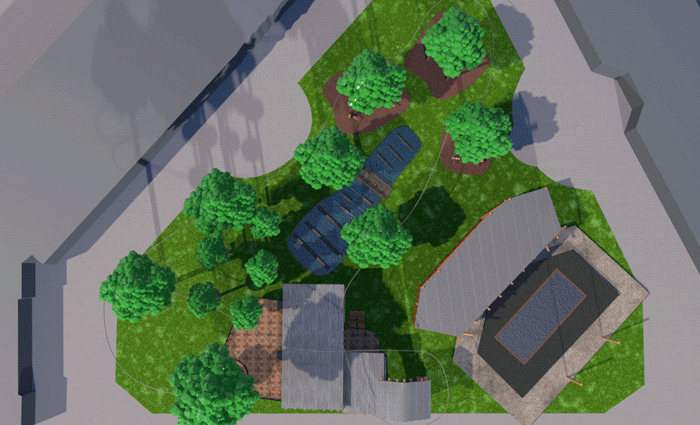 An exciting new element of the show is an interactive adventure park where you can test out your own lumberjack skills!
This new adventure park will allow you to try simulated elements like the speed climb, springboard chop, and the log roll, so you can see how you stack up to the professional lumberjacks in the show.
In addition to having your own lumberjack competition, this development will feature:
An Extreme Zipline Roller Coaster
80-foot Jump Tower
Kid's Aerial Playground
Multi-level Lumberjack-themed Adventure Park
This ground-breaking attraction will be a must-see destination in Pigeon Forge since it combines the best elements of a live show and an interactive adventure park.
When Will it Open?
Paula Deen's Lumberjack Feud is Scheduled to open in early May 2018. So stay tuned for more updates as we learn about the show!
Final Thoughts
We are thrilled to hear about new outdoor theater coming to Pigeon Forge!
With a great line up of new attractions in Pigeon Forge 2018, this is shaping up to be an incredible year to visit the Smoky Mountains!
We'd love to know, what do you think about this new show coming to Pigeon Forge? Feel free to share your thoughts in our comments section!
Written by Mark Frazier