What if you could take a pill that could make you happier, more rested, less anxious, more productive, and more connected with friends and family? As it turns out, taking a vacation can do all of these things and more!
It's a well established fact that most Americans don't use all of their vacation days. Unfortunately, not taking enough time off from work will have harmful effects. From increased risk of heart-attack and stroke to stress and the risk of "worker burnout," there are plenty of reasons to get away from the daily grind.
Even when we do take some time off, many of us opt for shorter trips and getaways rather than a lengthy retreat. However, much like sleep, healthy eating, and exercise, you're better off with more vacation time rather than less.
So how much time should we be taking off? Some health experts peg the ideal vacation length at two weeks, although vacations that are a week or more can have excellent health benefits.
By taking a long vacation every now and again, we can improve our health, productivity, family relationships, and over-all well-being. So where should we go?
Pigeon Forge, TN and the Great Smoky Mountains are an excellent destination for a long vacation! We've got the top reasons to experience a lengthy stay in Pigeon Forge.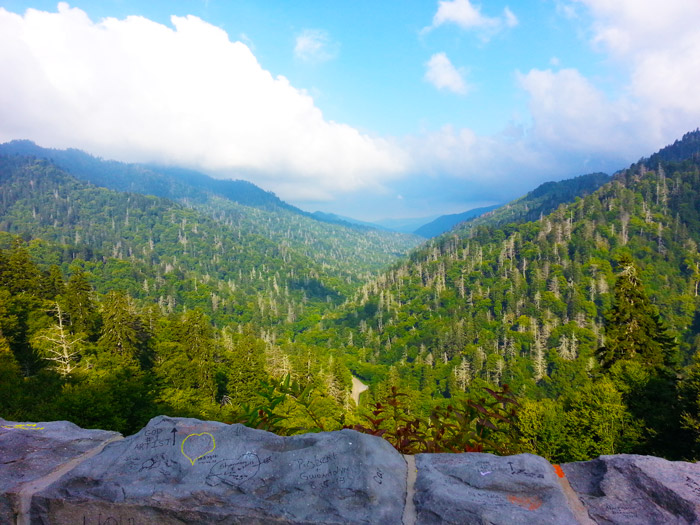 Reasons To Take a Long Vacation in Pigeon Forge
Tons of Attractions
One of the best reasons to visit Pigeon Forge, TN is the mind-boggling number of shops, restaurants, and attractions you can find in one place. There's truly something for everyone in the Smokies and you won't run out fun things to experience.
There is a downside to having this many fun amusements: how do you pick what to do?
If you are only in the Smoky Mountains for a weekend, you may end your trip with feeling that you haven't seen the full picture. And it's true. There's no way to experience Dollywood, go karts, shopping, alpine coasters, dinner shows, wineries, helicopter tours, and museums in a couple days.
Even worse than missing out on family fun in Pigeon Forge, is the risk that your vacation might be more stressful than relaxing if you try to see it all.
Luckily, with a long vacation in Pigeon Forge, you can enjoy everything in the Smokies at a relaxed pace. Over the course of a one week or two week stay, you're bound to knock out all the attractions you want to see and have a great time with your friends and family.
This is good news because spending a couple days at Dollywood is better than an afternoon. Also, you'll find even more to explore in other places in the Smokies like Gatlinburg, Wears Valley, and Sevierville, TN.
A Vacation Close To Home
As much as we'd all like to experience a far off destination, these sorts of trips have definite drawbacks. For one, traveling around the world takes serious time, energy and finances – if the point of a vacation is to relax, than maybe travelling thousands of miles isn't the right idea.
If you happen to be one of the over 83 million Americans in the southeastern US, chances are you're only a few hours drive from Pigeon Forge, TN. By going to one of the most beautiful parts of the country right in your backyard, you can save your vacation time for doing exactly what you'd like.
Relaxing Cabin Getaways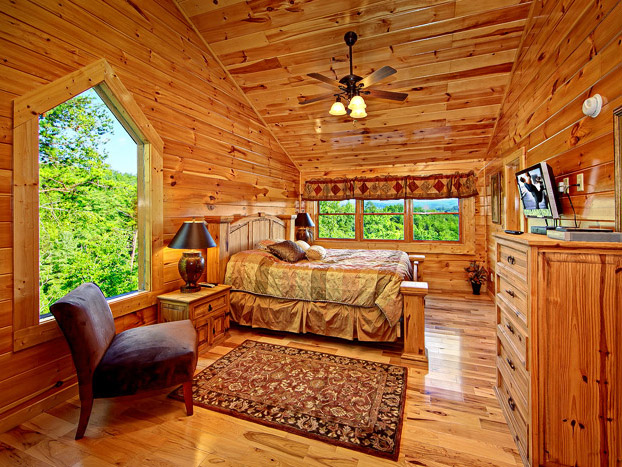 Vacations are about changing up your routine, getting away from work, and spending time with the people who matter most.
In the Smoky Mountains, there's no better way to get the most value for your vacation time than staying in a beautiful log cabin in the mountains. From cabins in landscaped resorts with pools to rustic cabin hideaways on mountain tops, you can find a rental that's just right for your vacation.
Gorgeous views and scenery will help your everyday cares and worries melt away. Quality amenities like hot tubs, theater rooms, pool tables, and saunas will have you questioning why you'd ever stay in a hotel again.
Better yet, cabin rentals in Pigeon Forge, Tennessee are well-equipped for longer vacations in the Smoky Mountains. Private bedrooms ensure everyone in your family has comfortable place to sleep. Full in-cabin kitchens make it easy to prepare meals in the comfort of your vacation home. Entertaining features like game rooms give you a nice place to enjoy some friendly competition.
From a convenient log cabin rental, you can do everything or nothing. Enjoy hours of excellent attractions or just rest in your comfortable mountain retreat.
Beautiful views, fresh mountain air, and stunning landscapes help you unwind, recharge, and enjoy the good life on your vacation. Not only will a log cabin make your stay a true delight, but also your family will love your unique choice of vacation lodging!
The Great Smoky Mountains National Park
Above all, one of the best reasons to take a longer vacation in Pigeon Forge, TN is the Great Smoky Mountains National Park. With 800 sq. miles of wilderness and 900 miles of hiking trails, you can spend a lifetime exploring the wonders of this national treasure.
Needless to say, it's impossible to experience everything in the Smoky Mountains in a weekend. With waterfalls, gorgeous views, rock formations, historic sites, and wildlife, you'll definitely want to take your time in the Smokies.
There are also about 15 distinct entrances to the Great Smoky Mountains National Park. Each of these offer unique highlights and can take a day or more to properly enjoy. Some of the more popular regions to see are Cades Cove, Newfound Gap, and the Roaring Fork Motor Trail, but there are tons of other hidden treasures in far flung areas like Cataloochee, Deep Creek, and Greenbrier.
Adding to the health benefits of long vacations, you can make your stay in the Smoky Mountains an active one by hiking in the park or just enjoying a stroll in Downtown Gatlinburg.
Vacationers interested in hiking will definitely want to take a longer vacation. Many hikes in the national park can take half a day or more. Popular sights like Mt. LeConte, Rocky Top, Ramsey Cascades, and Charlie's Bunion can require hours of trekking, so having several days to explore the mountains is a must.
If hiking isn't your idea of a fun time, there are other outdoor adventures to explore the Smokies like horseback riding, zip lining, whitewater rafting, river tubing, and biking. On an extended vacation itinerary, you can enjoy even more of what the Smoky Mountains have to offer.
Final Thoughts on Long Vacations in Pigeon Forge
Take some time to slow down and smell the roses for your next vacation in Pigeon Forge, TN. You'll have a more fun, restful, and relaxing stay by treating yourself to a longer getaway to the Smoky Mountains of Tennessee.
Not only will you feel better, but you'll also make incredible memories to treasure with the people who matter most. Of all the reasons to take some time off, taking a break with your family, friends, or special someone is bound to be the greatest benefit of all.
Written by Mark Frazier