Our guests often ask us for insider tips on how to make the most of their Pigeon Forge vacation and save money during their visit. We've gathered some of our most common answers to help you experience a fun stay in Pigeon Forge! Check out our top 10 travel tips for your Pigeon Forge vacation!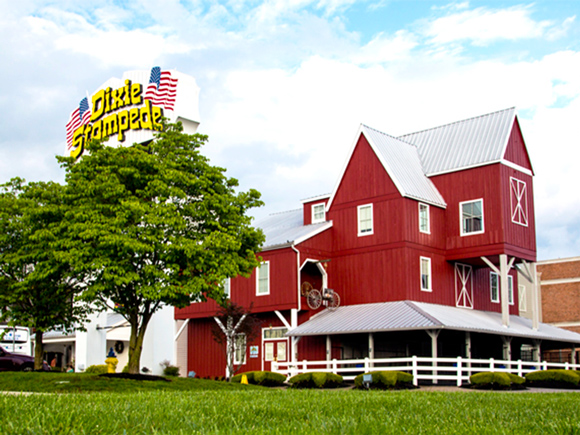 1. Stop By a Visitor Center
To get your vacation off to a terrific start, pay a visit to one of the Smoky Mountain's many visitor centers! In Pigeon Forge or the national park, there are helpful guides who can answer your questions and give you the local scoop on the attractions and events you want to see. In addition to getting local resources like maps and area guides, brochure stands provide lots of discounts and specials to Pigeon Forge attractions like the Titanic Museum, theater shows, zip lines, and more! The Pigeon Forge Welcome Center is a great place to get expert advice for planning your personalized trip that you'll absolutely love.
2. Dodge Pigeon Forge Traffic
We offer some special traffic tips to help you avoid Pigeon Forge traffic. There are certain times when Pigeon Forge traffic is at its peak like holidays, certain times on weekends, and special events. If you can't avoid traveling at these busy hours, there are also some alternate routes that can help you get around town.
3. Navigate through Downtown with Traffic Lights
If you've been to Pigeon Forge before, there's no doubt you've noticed the numbered traffic lights on the Pigeon Forge Parkway. This is a useful way to help visitors find their way to top local attractions, especially if you aren't familiar with local roads. Traffic light #0 is at the Smoky Mountain Opry and Wonderworks while traffic light #10 is located at the end of the Parkway, just before the Spur Road that connects to Gatlinburg. Here is a map of the traffic lights in Pigeon Forge.
4. Buy Attraction Tickets Online
Everyone loves money saving ideas and this insider tip couldn't be any easier. Many attractions and amusements in Pigeon Forge offer discounted rates on tickets that are booked online! Simply find the attraction you want to see and buy your tickets ahead of time online to earn some savings.
5. Combo Tickets for Shows
If you plan on seeing some awesome theater shows and dinner shows in Pigeon Forge, there's some great ways to save on seeing several performances. Simply buy a Hatfield & McCoy Dinner Show Ticket and receive a discount rate on your choice of 4 other shows. These include the Comedy Barn, Smoky Mountain Opry, Blackwoods Morning Variety Show, and Magic Beyond Belief.
6. Find Free Parking
Most attractions, shops, and restaurants in Pigeon Forge have free parking and there's plenty to go around. Two exceptions to this rule are Dollywood and Dollywood Splash Country where parking costs around $10. Gatlinburg is another nearby destination where free parking is limited. Guests will have to pay for parking when they visit these popular sights. Luckily, there is a way around this.
7. Riding The Trolley
For as little as 0.50 or 0.75 cents a ride, the Pigeon Forge Trolley system is an excellent way to get around Pigeon Forge and to get around paying for parking at top attractions like Dollywood, Splash Country, and Downtown Gatlinburg. The main trolley depot in Pigeon Forge can be found at Patriot Park near the Old Mill.
8. Group Tickets
Pigeon Forge, TN is a great destination for groups. Not only are there attractions that everyone will love, many of these amusements offer special group rates that can help you save! This is especially true for local dinner shows and theater shows that love performing for a full house like the Dixie Stampede Dinner Show, Dolly's Smoky Mountain Adventure, and others.
9. Get a Free Day at Dollywood
That's right. You can enjoy an extra day at Dollywood by using this special tip. If you buy your tickets at Dollywood after 3pm, ask about getting an extra day free. In the past, this special has allowed guests to enjoy even more time at Dollywood for the price of one day's admission. Best of all, there's a lot to do at this Smoky Mountain Theme Park, so you'll be glad you have even more time to enjoy rides, roller coasters, and music performances.
10. Getaway to the National Park
With so much to do in Pigeon Forge, you're bound to have a jam-packed vacation itinerary. One thing you won't want to miss spending some time in the Great Smoky Mountains National Park. At this free national park, you'll have the chance to see Tennessee's tallest mountain, the historic community of Cades Cove, and wildlife like black bear, deer, elk, turkey, and more!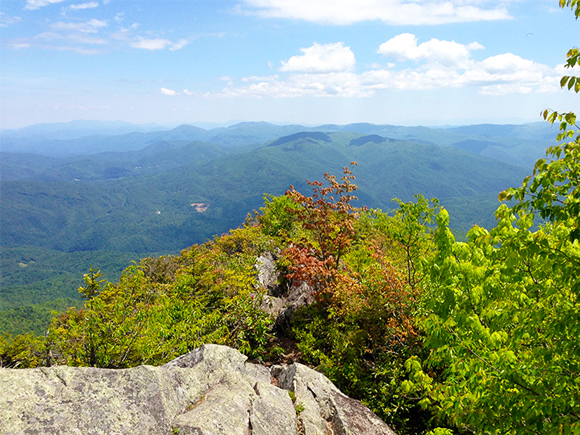 Final Thoughts on Pigeon Forge Travel Tips
Another excellent way to improve your trip to Pigeon Forge is to book a cabin rental for your stay. Our properties offer privacy, beautiful mountain settings, and comfortable amenities that will make your vacation a true pleasure. In addition to enjoying your own retreat in the mountains, many of our log cabin rentals in Pigeon Forge make it easy to access the top destinations and attractions in the Smokies!
There are plenty of other great tips for making the most of your Pigeon Forge vacation. We'd love to hear from other experienced Smoky Mountain travelers about their insider tips! What are your favorite ways to save in Pigeon Forge or the best attraction for getting your money's worth? Feel free to add your thoughts in our comment section.
Written by Adam Shafer